Hi Crafty Friends,
These are really challenging times, aren't they? We hope all of you are well and safely tucked away from harm! We treasure each of you and want you safe and sound!
Hopefully, today's project with VIDEO (yay!) will lift your spirits and will put a little spring in your step. We are using one of Ink To Paper – Papertrey Ink's newest stamp and die set, Beautiful Bouquet. Along with it, we have used the Gift Card Slider to make it into a charming and thoughtful gift.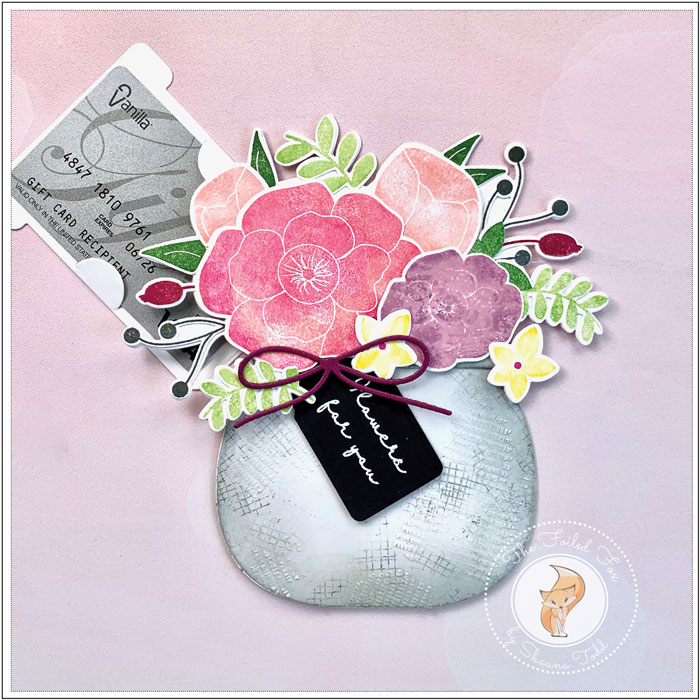 We have a detailed video for you to view. In it are all the ins and outs to help you make your own floral display, plus a gift card slider. Take a look here:
Here are a few close-ups to give you a more in-depth view.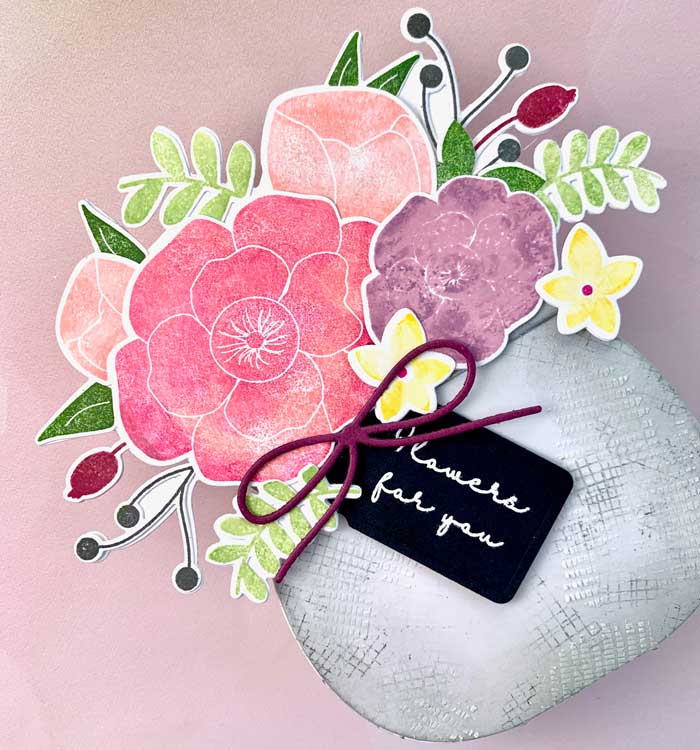 Here you can see the detail on the flower pot (vase) and the spray of flowers. The flower pot is colored and textured using the Loosely Woven stamp, Soft Stone and Weathervane ink, plus a little texture paste. And the flowers are stamped with a variety of Papertrey Ink's ink cubes. Here is a color guide to the inks used: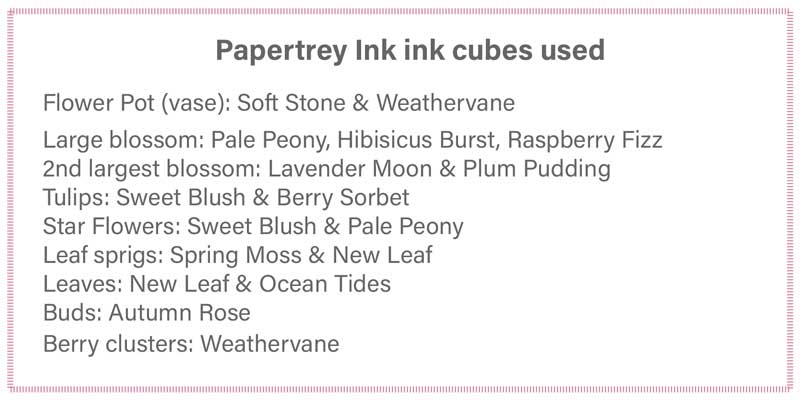 The sentiment tag was made using the new Charming tag set and a sentiment from the same stamp set as the flowers. The bow was borrowed from the Birthday Bouquet set and cut from a piece of Mulberry card stock.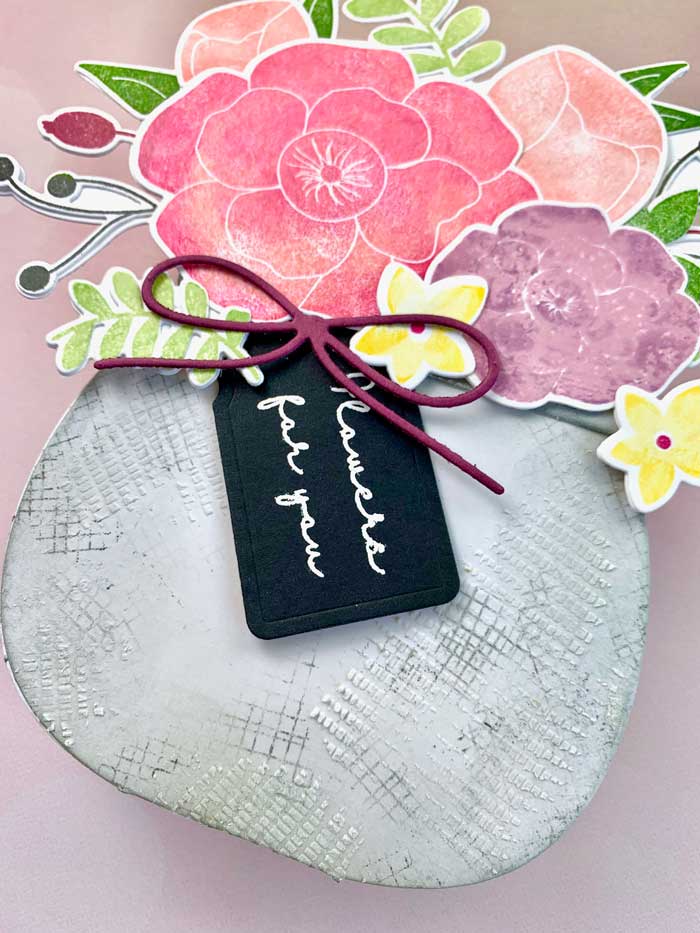 Finally, here is the final picture of this card showing a vellum envelope, gift card slider, and the floral card.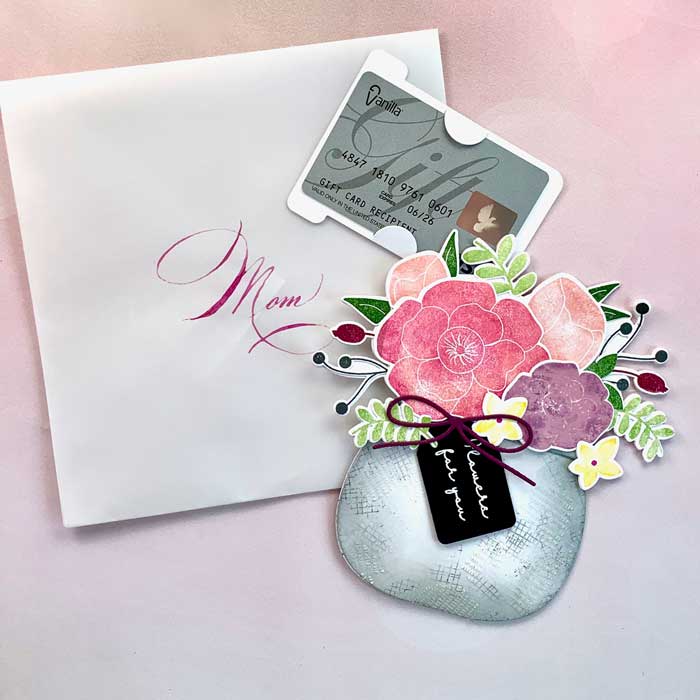 One last thing, Papertrey Ink – Ink To Paper will have a video on their Youtube channel too that demonstrates another way to use the gift card slider with the Beautiful Bouquet. When their video is up on Youtube we will link it here. In the meantime, here are a few pics from that video to pique your interest. 😀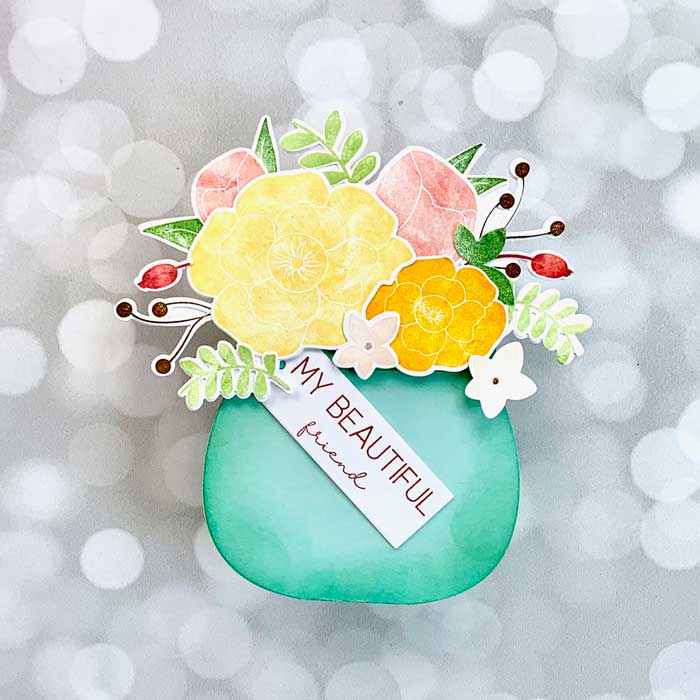 Thanks again for joining us today. We hope to see you soon with our next adventure of fun and inspiration. And remember, to help you make your own masterpieces, our online store is open and ready to send you your favorites!
Goodies Used: