Hi Crafty Friends,
We are over the moon to welcome a new guest blogger, Joan Bardee of the Dear Paperlicious blog (we love her blog name, don't you?). Joan is oozing with talent and as an added benefit you get to be entertained by her clever writing.
Take a look at this gorgeous card design. It features The Stamp Market Bloominous stamp set. The colors and intensity Joan uses in this design is AWESOME! Then, once you have soaked in all this creativity here, be sure to pop over to her blog.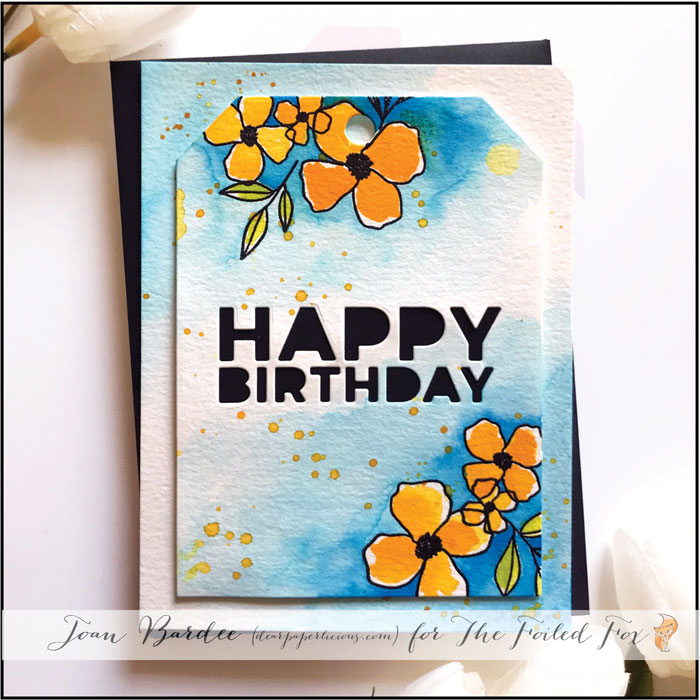 Excited to be guest designing for The Foiled Fox. I'm a customer of this awesome shop so it is particularly fun to be here.
I was delighted to discover that The Foiled Fox is now carrying The Stamp Market! The products are fun and beautiful, and the samples they put out are gorgeous. I scooped up The Stamp Market's Bloominous set and dies and figured it would be a snap to turn out a bunch of gorgeous cards.
Why I thought it would be a snap is beyond me because lately, I second-guess every card I make. I made 11 card fronts before I settled on this one. Do you do that? Do you over-think everything you make?
I do and here's some advice: STOP. Using a different set or different inks or different paper rarely helps. It's not the products. It's us. Even though I'm on Social Security, I still blame my mom for everything, and I assume my son blames me. It's just possible that my mom asking me things like why I got a 98 instead of a 100 on a math test is the cause of this particular crazy. What's your excuse?
Despite the crazy, I'm sharing this card, which I ended up loving because yellow + blue is the bomb, right? (Seriously, if you are stuck, pick one thing you really love and the rest will follow.)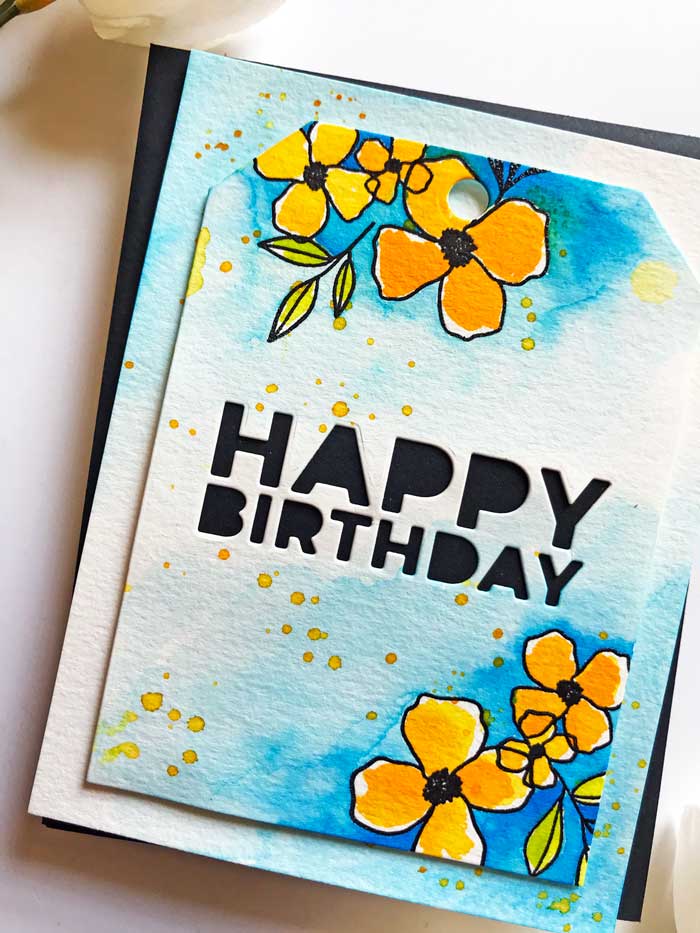 Despite the drama that took place before I made this card, this was actually pretty simple to make. I love The Stamp Market's Jumbo Tag Die set and decided it would be an easy way to add some interest to this card. Hint: cut the tag first, and then die cut the sentiment. I found it easier to center the sentiment that way.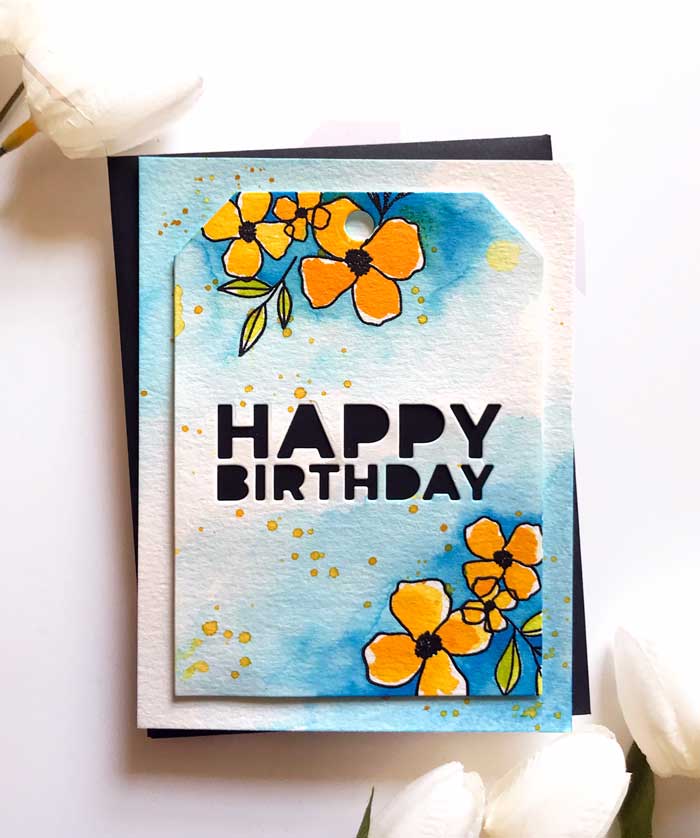 Once I die cut the tag and sentiment with watercolor paper, I stamped the images from Bloominous with the PERFECT Versafine Clair Nocturne ink.  (Have you tried this ink? It's amazing. Perfectly crisp images right out of the package. 100% recommend that you buy it now.) No masking because I like the flowers overlapping and, when you are on version 12, you keep it simple. Watercolored the flowers and background with dye ink reinkers. Love the intensity of color that reinkers give.
Then I sat back and didn't know what to do, so I splattered some of the yellow ink on the tag.  Hmm, I liked it but it was a tag and not a card, so now what? I ate dinner. Sometimes a break (with food) really helps! Came back from dinner and the beautiful tag didn't look right on a plain white card base, so I cut some watercolor paper and watercolored part of the panel and added a few more yellow splatters. Used some foam tape to adhere the tag and adhered the whole thing to an A2 card.
See — that inner critic is just there to annoy us – a 98 is an awesome score on a math test and this is just a card, so relax.
MOOD WHEN DONE: Happy!! I'd love to go the mailbox and find this sitting in there. And thanks to Shauna for having me here on The Foiled Fox blog.
Learn a bit about Joan: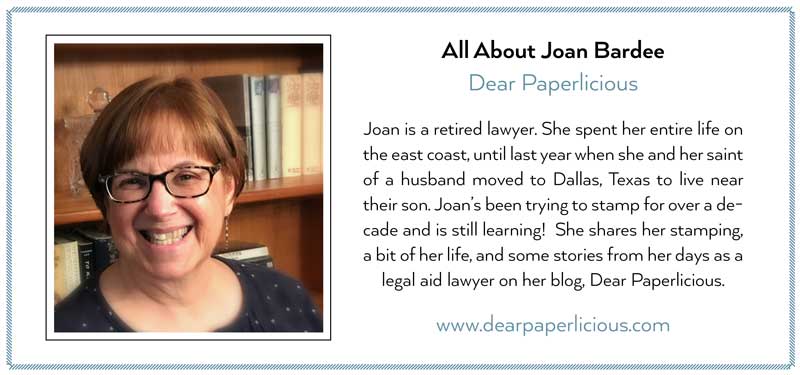 Goodies Used: