Hi Everyone,
As an extra special treat, Heather Telford is sharing one of her beauties. She has chosen a new Penny Black stamp called Delight… and a delight it is! It features beautiful yet simple flowers and tiny little butterflies. This stamp creates a splendid floral scene.
Take a look at how Heather chose to illustrate her 'Delight'.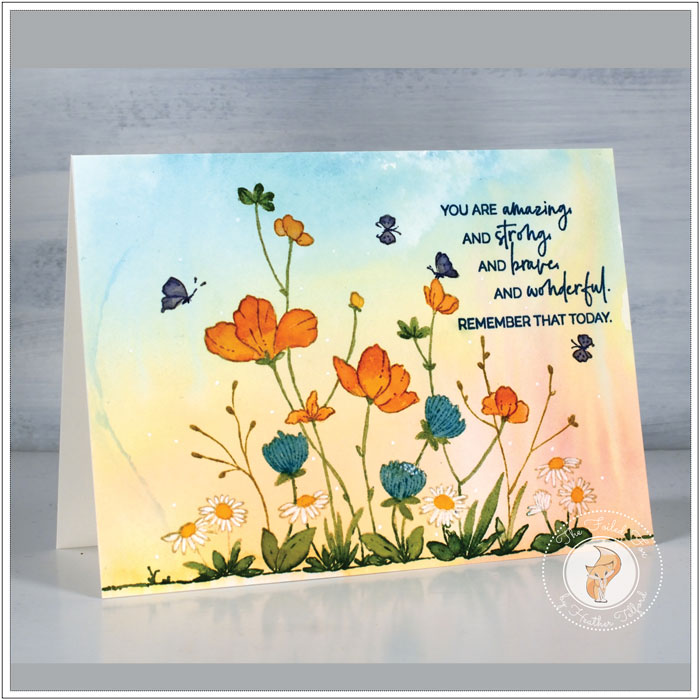 Hi, my crafty friends,
I am delighted to be back on the Foiled Fox blog sharing new stamps from the Penny Black 'Delight' release. I always love the flowers from Penny Black but these new ones went straight to the top of my faves list. Also, make sure to read to the end of this post to learn about a giveaway you can enter too.
When I am creating a watercolor card I am faced with the 'background' question. Will I do a background first, add it after the stamping or leave it out entirely? For this card, I did the background first and I'm so glad I did. The key with painting or inking a background first is keeping it muted enough to not interfere with the foreground images. The stamp featured on this card is called 'delight' and it is basically a little strip of garden. I wanted to paint the flowers, leaves, and butterflies in a few different colors so I needed to choose background colours that would not clash with or muddy the colors painted over the top. You can probably guess what I did as I use this technique often – I limited my palette and used the same inks for the background as for the foreground floral painting.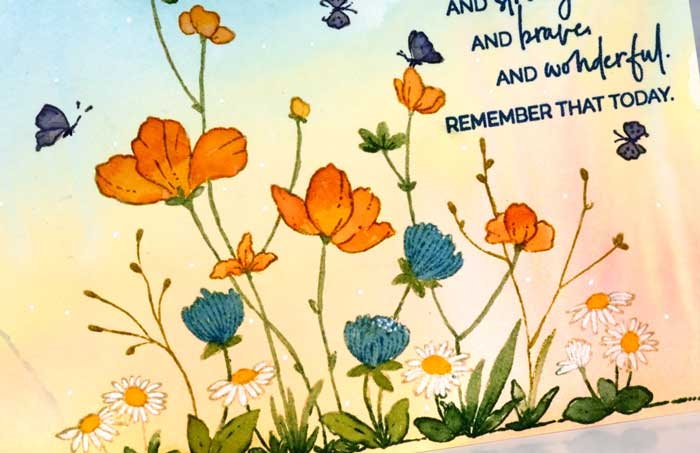 I smooshed Broken China, Worn Lipstick, and Wild Honey distress inks on my glass mat then spritzed water over the inks so they could dilute and blend. I used hot-pressed watercolor paper and swiped it through the ink to pick up color then tilted and spritzed it to move the color over the whole panel. Once the background was completely dry I placed the panel in a stamp positioner and kept it there for all the painting steps.
Although most of the painting was done with the three inks listed above I did add a couple more colors to complete the garden scene. I inked the lower edge of the stamp with rustic wilderness distress ink (the yummy new green) and the larger flowers with worn lipstick. After stamping once I cleaned the stamp and inked the whole thing with antique linen to fill in the rest of the design. Once again I smooshed broken china, worn lipstick, and wild honey along with rustic wilderness on my glass mat this time used as a palette.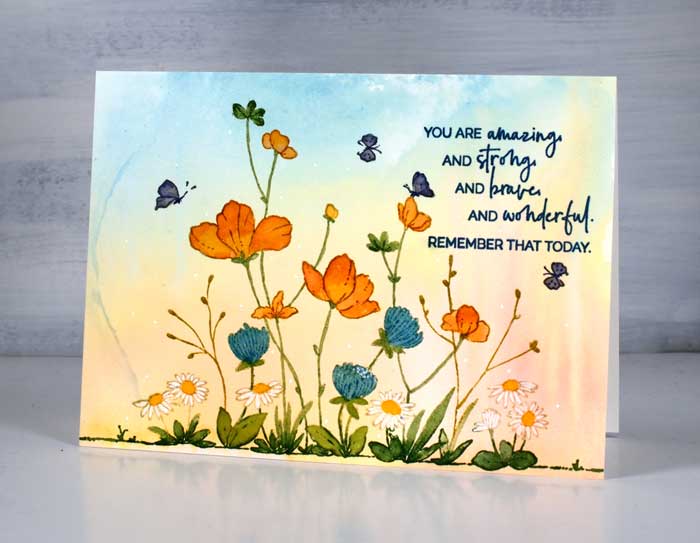 I painted all the leaves and stems with rustic wilderness, sometimes mixing a little wild honey or broken china with it to vary the greens. I painted the larger flowers with a mix of wild honey and worn lipstick and the three smaller flowers with two layers of tumbled glass. For the daisies at the base of the card, I used wild honey in the centers then a white gel pen on the petals. The butterflies are a mix of worn lipstick and broken china. Once all the painting was done I used markers to re-ink a few sections so I could stamp some details back over the painting. I added little white dots in and around the flowers then stamped a sentiment from the new PB  'thinking of you' set in Versafine twilight ink.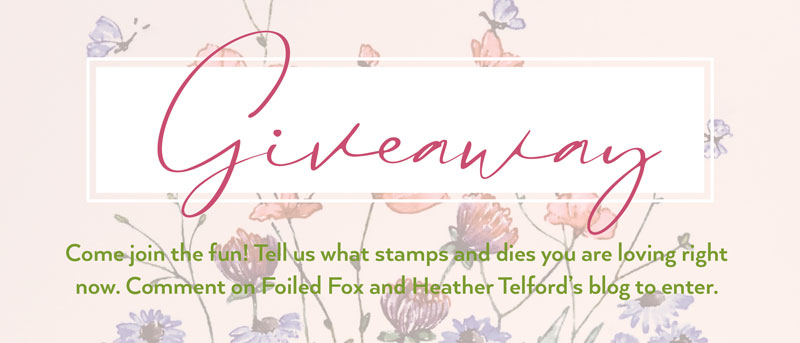 It's a large stamp so this card is 6.25″ x 4.5″. This post not only shows off these brand new stamps it also invites you to participate in a giveaway. We all have a wish list, don't we? Mine currently has gouache paint on it; I love watercolor paints as you know but I am thinking I might like to try some gouache. We'd like to know what is on your wish list; please let us know in the comments below.
Learn more about Heather: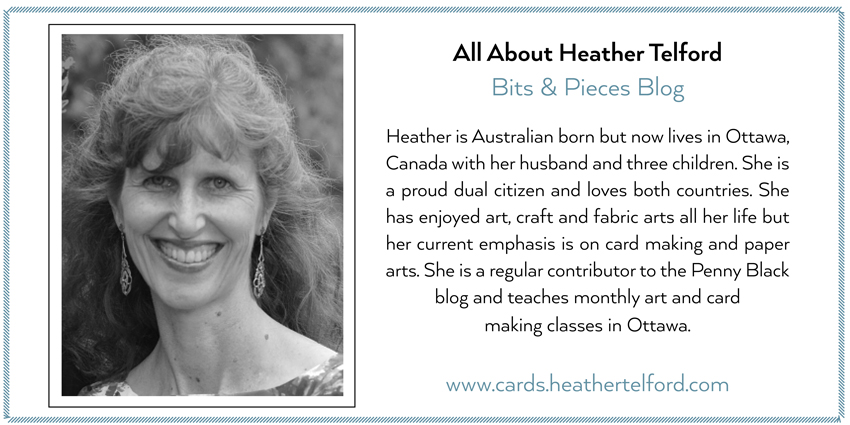 Goodies Used: