Hi Creative Friends,
I am jumping in with a NEW VIDEO – Yay! This one features the awesome snowman from the Joyful Snowman stamp and die set by Papertrey Ink. He is a blast to make and he is adorable. You can make him in so many color combinations and is great for festive holiday or winter tags too!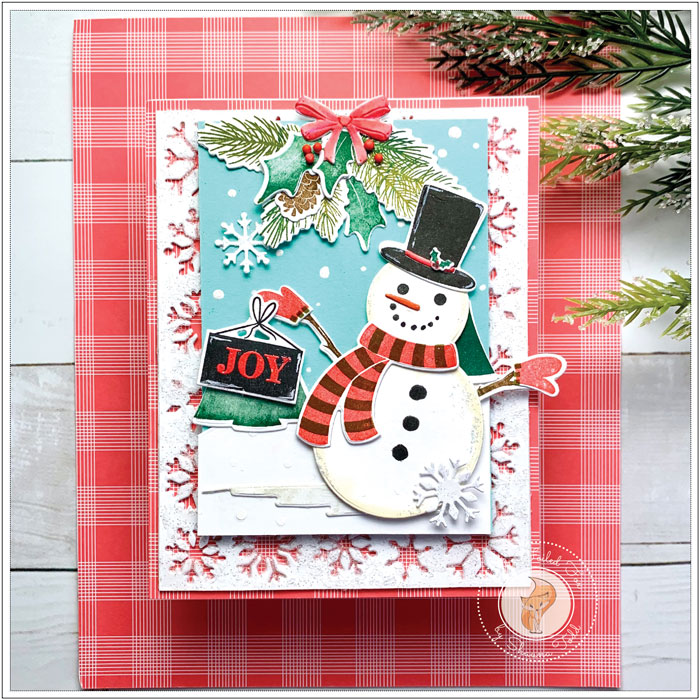 Here is a video to show you all the ins and outs of this cheerful holiday card, please take a look… hope you enjoy it!
I used slightly less traditional red and green colors. Instead, I used a red-corally color, Berry Sorbet, and a light turquoise color like Aqua Mist, Hawaiian Shores, or Robin's Egg. I really like these color combinations together.
The snowflake background was cut out using the Border Bling: Snow Flake die and then adorned with Crystal Glaze and sprinkled with chunky glitter (check out the supply list for both). I love the Crystal Glaze stuff. It dries to a glassy finish with just a sprinkle of glitter. Adding the chunky glitter pumps it up a bit!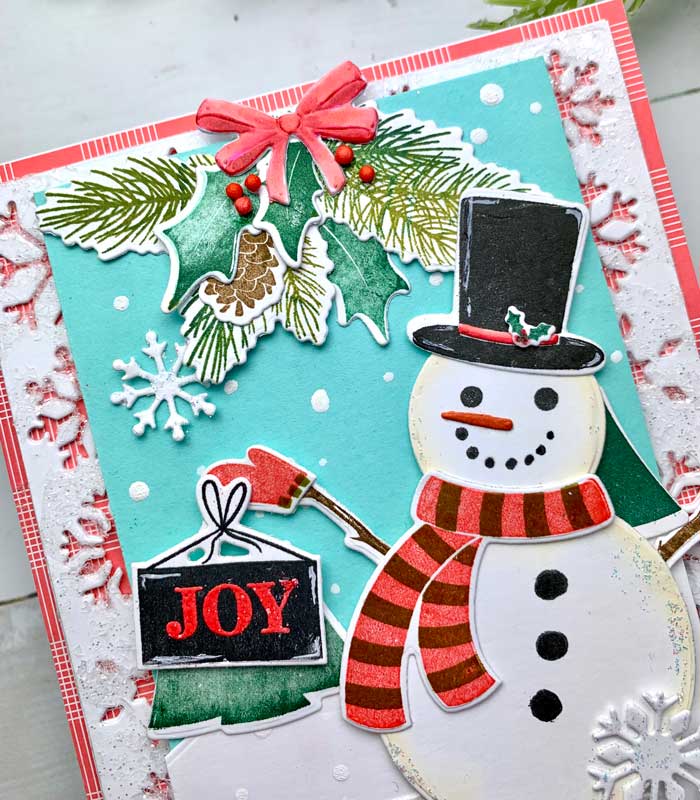 The 'snow scene' was created using the Festive Holiday stamp and die set for the foliage, along with dots of Dr. PH. Martin Bleedproof white ink for the snow (check out video to see how the snow dots were made)
Just for your reference, here are the colors I used for the snowman: Vintage Cream, True Black, Cocoa Bean, Berry Sorbet, and Ripe Avocado for the scarf. The colors used for the foliage were Ripe Avocado, Ocean Tides, Pinefeather, Cocoa Bean, and Copic markers for the bow (see supply list). Let's not forget the little dimensional berries. For those, I used mini foam balls found here.
That wraps up this holiday card design. Thanks for joining me today! ♥
Goodies Used: