Hi Crafty Friends,
I have an adorable stamp set and card design to share with you today. We love birds around our house and this stamp set has the cutest birds ever in it! The set is called Woodgrain Bird by Flora and Fauna.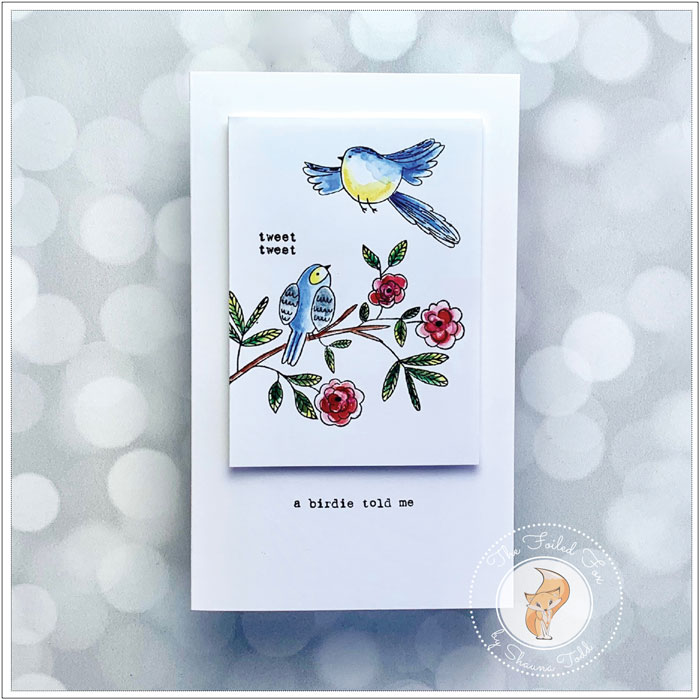 This design is a simple one, using a lot of white space. Sometimes I like to go clean and simple, letting the stamp designs shine! So, with that in mind, I first laid out the stamps I would be using to get an idea of placement and really zero in where the bird and branch would go. I especially wanted to do this since I wanted the little birdie to sit on the branch.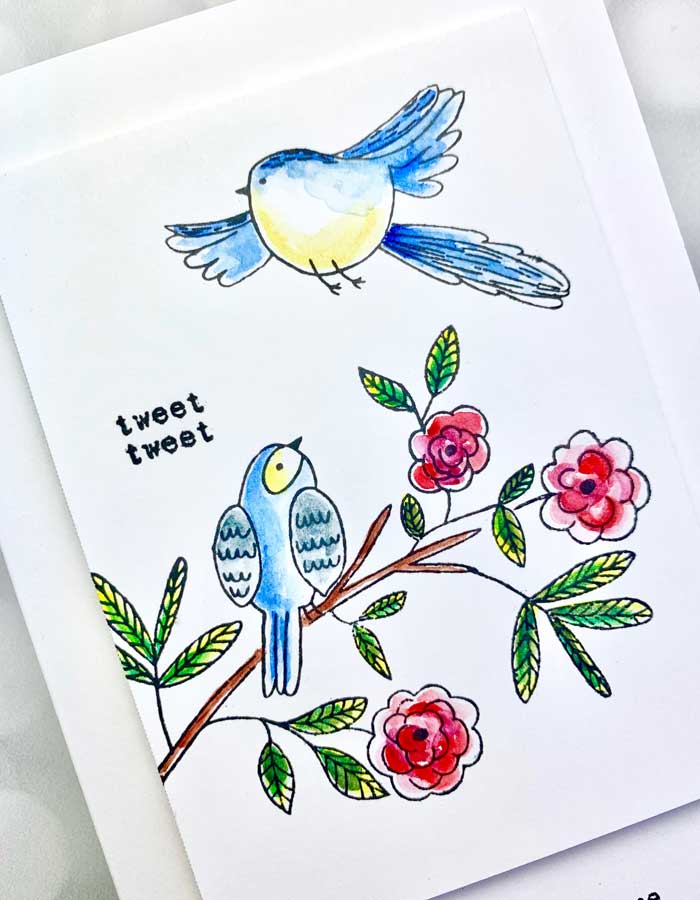 To do that, I first stamped the bird with a watercolor ink, Versafine Black Onyx onto a Bristol paper panel. I am using Bristol paper instead of watercolor paper so I could get a very bright white background. By doing this though, I have to commit to using only a little water… there is only so much you can push Bristol paper's limits!
Next, I stamped the same bird onto a piece of Stick-It masking paper, cut it exactly on the stamp line, then placed it over the bird. This will protect the little birdie while I stamp the branch. Once the branch was stamped, I peeled off the mask and VIOLA! the little birdie is sitting on the branch. Next, I stamped the adorably fat flying bird. I just love him!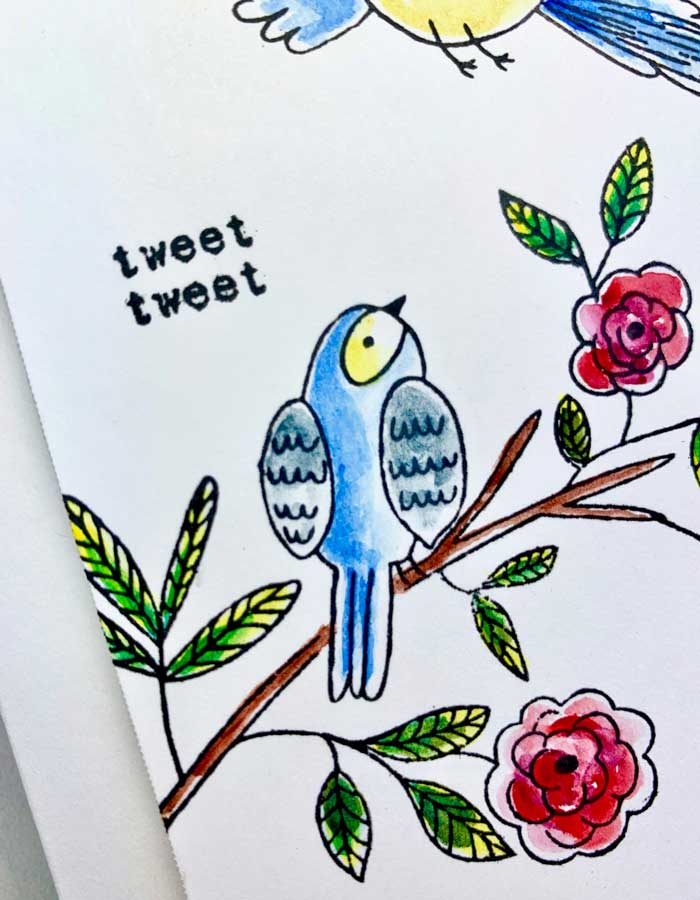 With my Daniel Smith watercolors out and using very little water, I started painting. I have the colors I used in the 'Goodies List" below. You, of course, can use any watercolors but if you want to try Daniel Smith's high-quality paints, a great way to do that is to use one of their color dot charts. They have oodles of different dots of color on them and the best part is, these colors last a fairly long time so you can create a bunch of watercolor projects with them. Another great thing is it gives you an opportunity to try out Daniel Smith paints and see what colors you like for a very small price. If you wanted to check them out I have included them in the 'Goodies List" below.
When the painting was complete, I stamped the sentiment 'tweet-tweet' and then added a panel of foam to the back.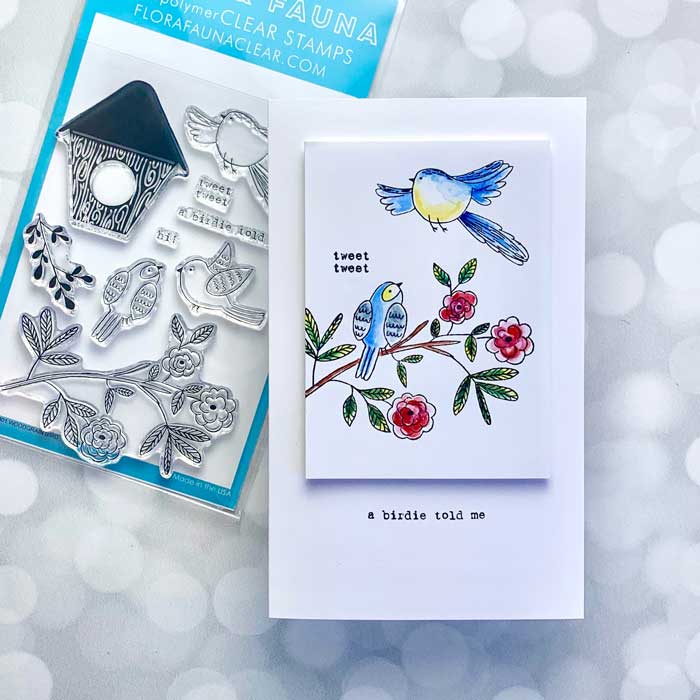 The only thing left to do was to mount the watercolored panel onto a larger white card base and stamp the sentiment "a birdie told me".  Now, I am ready to send this card for any occasion! ♥
Goodies Used: