Hi Creative Friends,
Fall is one of my favorite times of the year. There are so many varied and luscious colors during this season with the turning of the leaves, pumpkins, and the rich, dark colors everywhere you look.  Eucalyptus is one of those things I think of in Autumn too so when the new Eucalyptus Elegance stamp and die set came out I knew I had to make something Autumn-y with it. I combined it with another favorite, Fall Bouquet to create this beautiful bouquet. A video is included so you can follow along with its creation.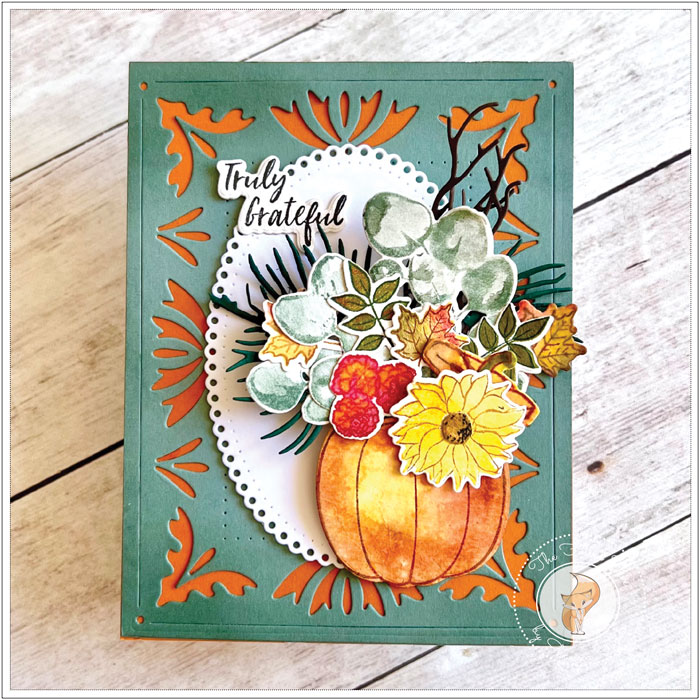 The video is below … take a look.
I hope you enjoyed the video and that it got your creative juices going to create your own. I have included a few close-ups to give you an up-close view, plus a complete supply list.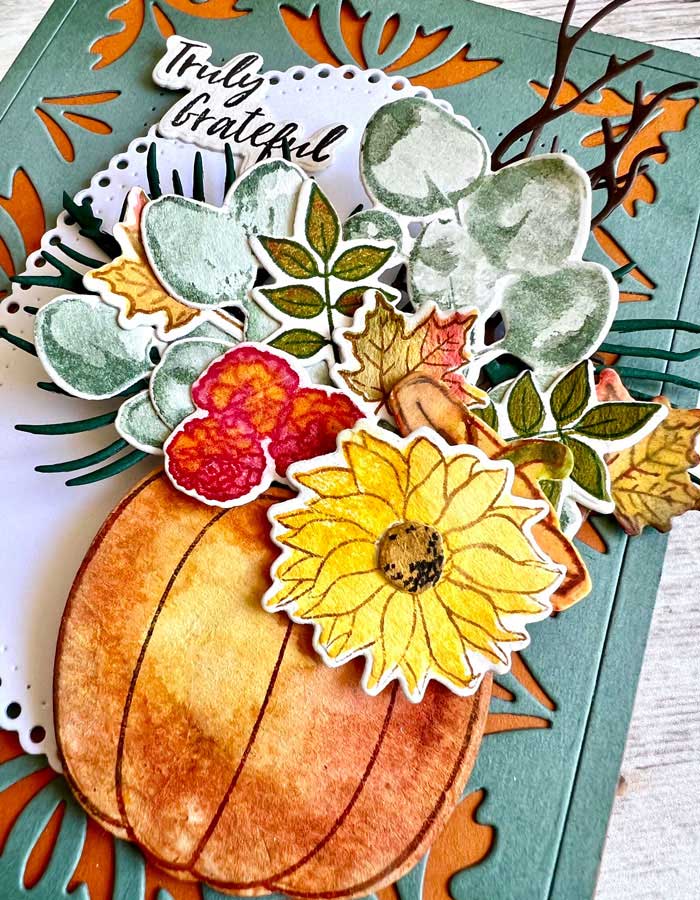 The pumpkin makes a beautiful vase and eucalyptus sprigs give the bouquet a lovely backdrop. Then, when you add all the elements included in the Fall Bouquet stamp and die set you can fill out the bouquet with an array of leaves and flowers. I love them all!
I used a variety of Fall ink colors to make this card design. Papertrey Ink's Earthtone cardstock pack and ink cubes are perfect as they offer so many Autumn colors. For the inks, I used Stormy Sea and Ocean Tides for the eucalyptus (along with a lot of water). For the pumpkin, I used Bright Buttercup, Orange Zest, Terra Cotta Tile, and a dash of Ripe Avocado and Cocoa Bean.
The foliage pieces were stamped using all the pumpkin colors above, plus Honey Nut, Autumn Rose, Berry Sorbet, Pure Poppy, and Pinefeather. I cut out some pine needles using Pinefeather cardstock and a die from Penny Black called Pine Branch. Then, to give interest and height, I added some brown twigs that were cut out of brown cardstock, using the Blustery die set by Penny Black.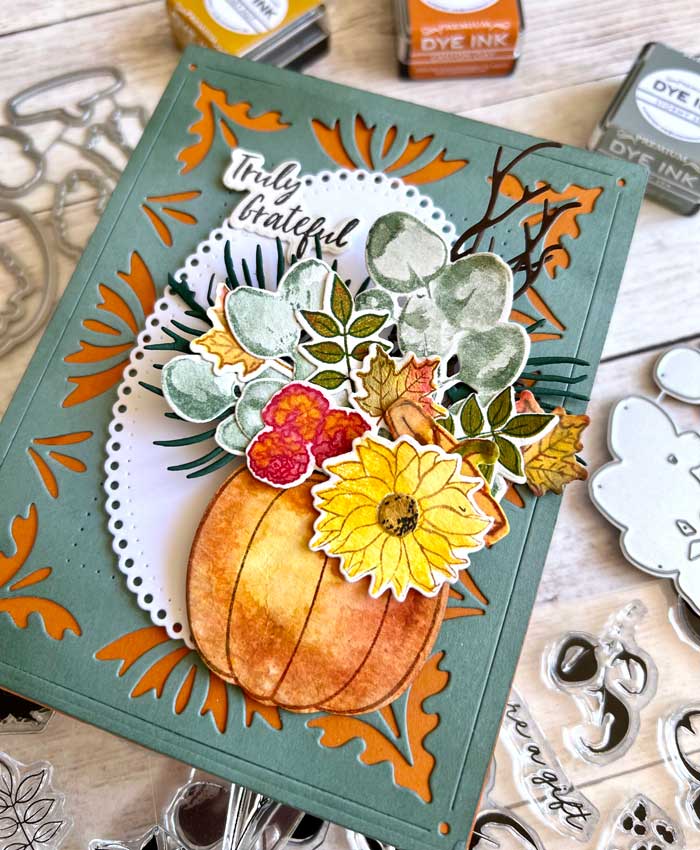 Oh, and let's not forget the background. The white card base was first covered with a Canyon Clay panel, then an Ocean Tides card stock panel was cut out using the Joy frame and stacked on top. To set off the bouquet, I cut an oval from the Love to Layer: Ovals die set. Finally, I used one of the sentiments included in the Eucalyptus Elegance set to finish.
And there you have it, an ever-lasting paper bouquet you can send to someone you cherish! ♥
Goodies Used: