Hi Crafty Friends,
My family and I are enjoying the beaches and beautiful ocean this summer. Along with the beach, there are wonderful starfish so this lovely Starfish Wishes stamp set by Penny Black was a perfect match.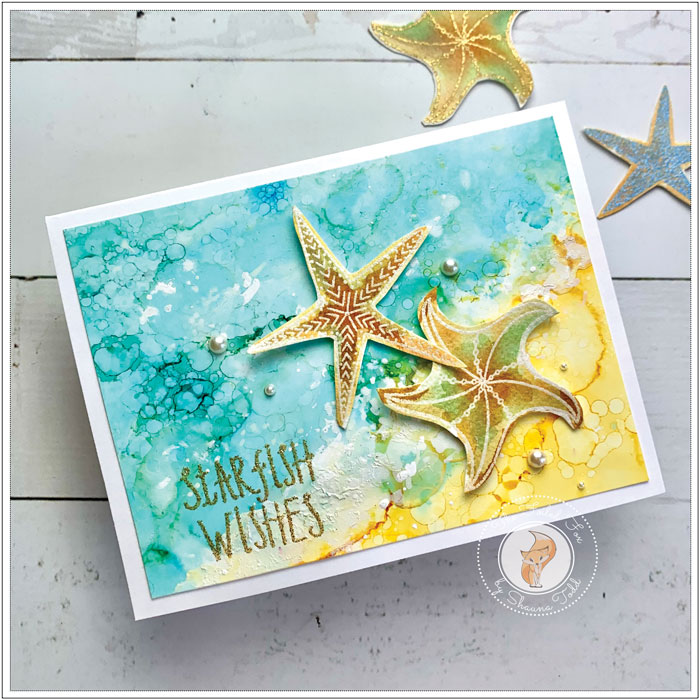 I think alcohol inks are perfect for capturing the beauty of the sand and sea, not to mention it is much easier than painting the ocean for me. I let the alcohol inks do all the work! 🙂
With a panel of Yupo paper and a few inks, I started by first squeezing on a little alcohol blending solution to help get the alcohol inks moving, then added a few drops of Butterscotch from the Nature Walk collection in more or less a diagonal line. With my blower (see supply list), I moved the ink around and adding more drops of alcohol solution to thin out the color, making it more wispy.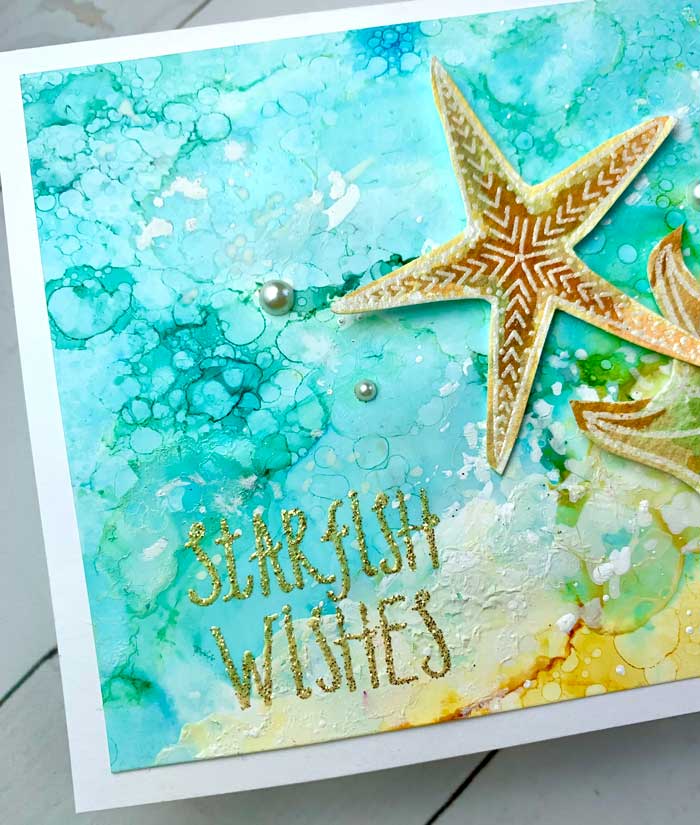 When I was satisfied with the sandy beach part, I added more drops of alcohol solution and drops of a few colors of blue. I used Aqua, Patina, and Stream. I was careful not to use too much ink so it didn't become too intense in color. When I wanted to move the ink around, I used more drops of solution and my blower, an invaluable tool when working with alcohol inks.
To help create the frothiness of the ocean water rushing to meet the sand, I added a few drops of Blanco alcohol ink where the blue met the golden browns. Then, let the panel dry.
In the meantime, I stamped a few starfish from the stamp set onto cold-pressed watercolor paper, using Versarmark ink, then heat embossed them with White Pearl embossing powder. I then smooched on a bit of Honey Nut, Orange Zest, and Hawaiian Shores onto my glass mat, loosened it with water, then painted the starfish. When dry, I fussy cut them out.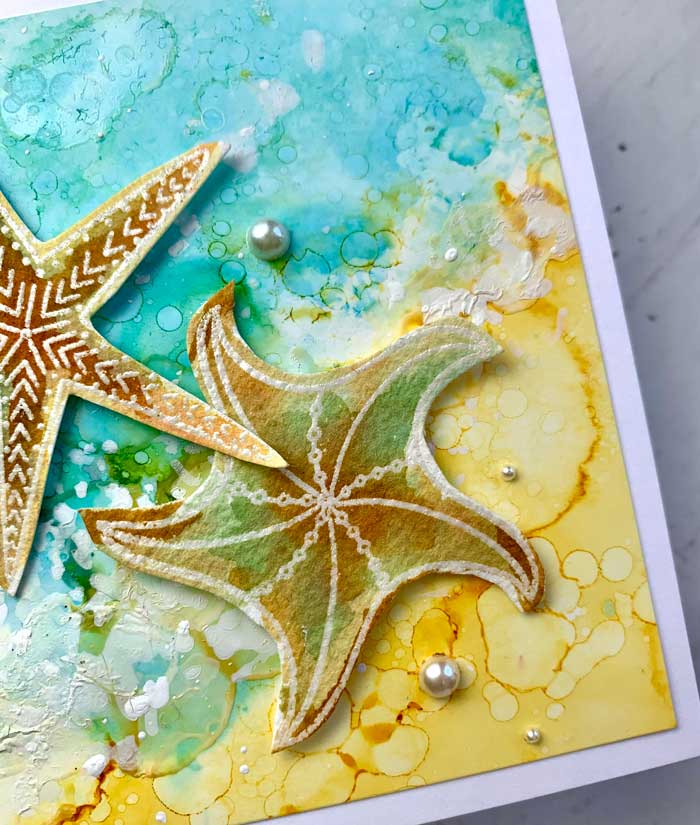 With the alcohol ink panel dry and before I added the starfish, I splattered on small droplets of Dr. Ph. Martin Bleedprook white ink where the water met the sand.
When the white ink dried (which was super-quick), I trimmed and mounted the panel onto a white cardstock card base, then pressed the starfish into position with a bit of foam tape.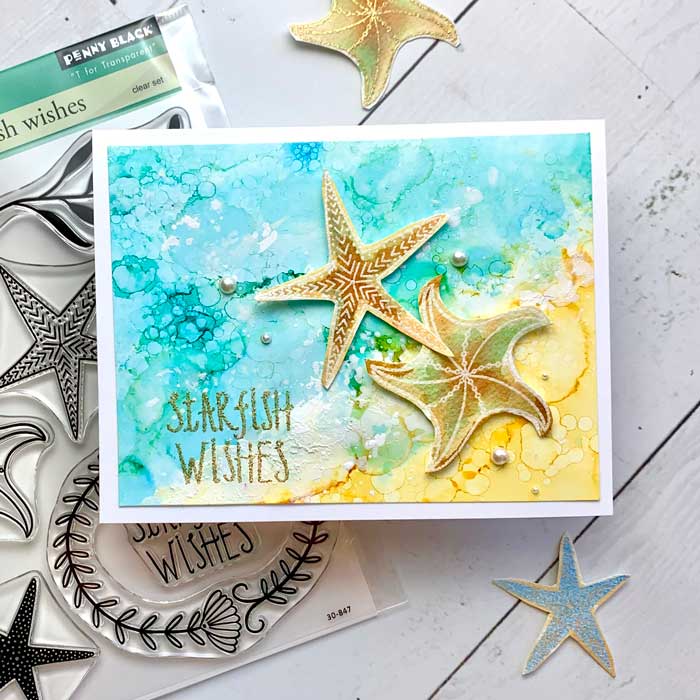 I used the sentiment that was included in the stamp set and stamped it onto the front using Versamark ink and a stamp positioner (after prepping the front with anti static powder first!), then very carefully, making sure not to stay too long in one place so not to warp the Yupo paper, heat embossed with using Pearl Gold Sparkle embossing powder.
Finally, I added a few half pearl embellishments (see supply list below) and I was done – YAY! ♥
Goodies Used: