Hi Creative Friends,
Thank you for joining me today. I am sharing a shaker card that features the gorgeous Anemone Glimmer Blooms hot foil set by Spellbinders. This set is just so yummy, with beautiful full blooms and little flower buds.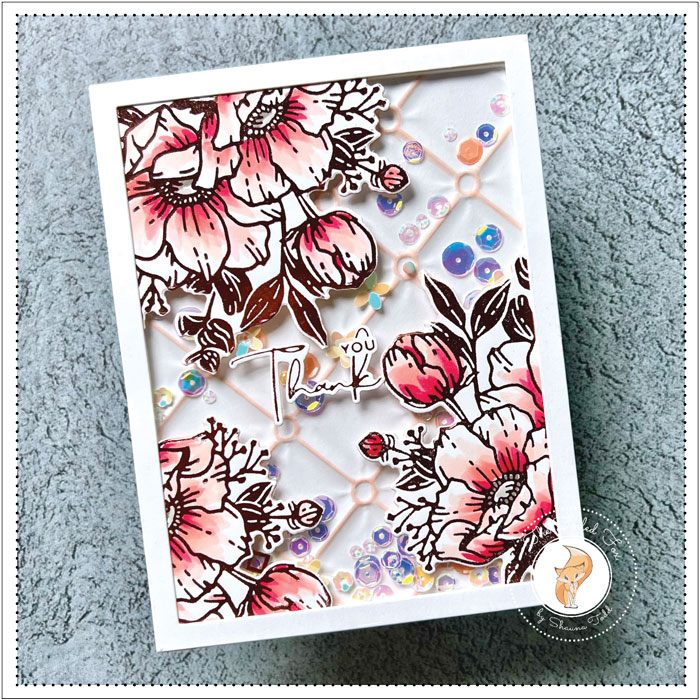 This card design starts with hot-foiling flowers. I used rose gold Glimmer foil but gold foil would be stunning too. I foiled 3 sets of anemones flowers and also a sentiment from Yana's Sentiments Glimmer set by Spellbinders.
Once the flowers were foiled, I cut them out using the matching die included in the set and lightly colored them with Copic markers. I used:
R01, R20, R32, R56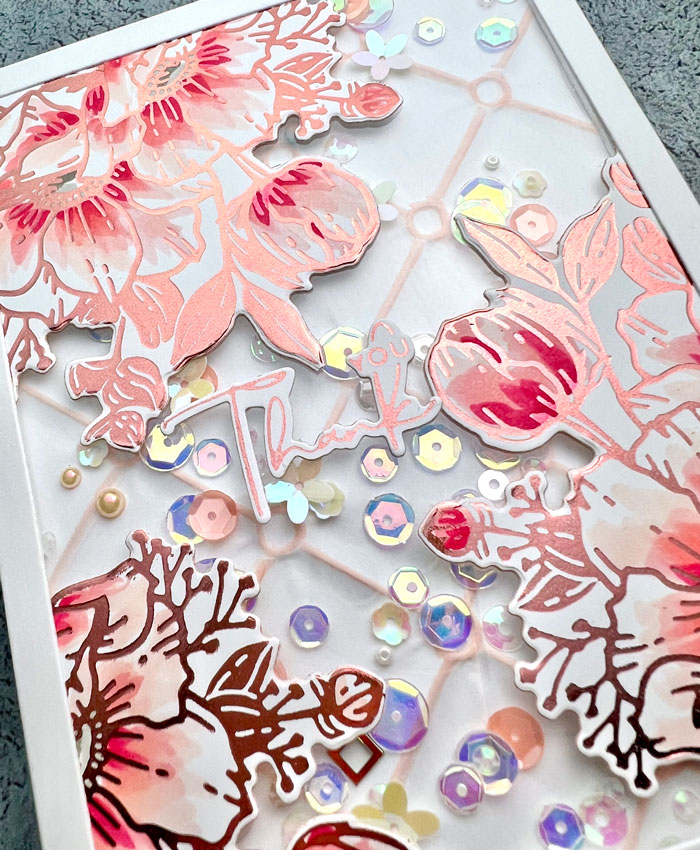 Next, I embossed an A2-sized piece of heavy white cardstock using the Tufted embossing folder by Spellbinders. Again I used a heavy white cardstock (see supply list) and made sure to lightly spritz the panel with water to help the paper have more flexibility. Once it was embossed, I lightly highlighted the raised areas with an R20 Copic marker.
I created a white card stock frame using one of my favorite frame sets, A2 Rectangle Frames by My Favorite Things. The largest one in the set fits an A2-sized card base perfectly – YAY! I cut one more frame from white foam. I will use the frame to pop up the front. This will make room for the sequin!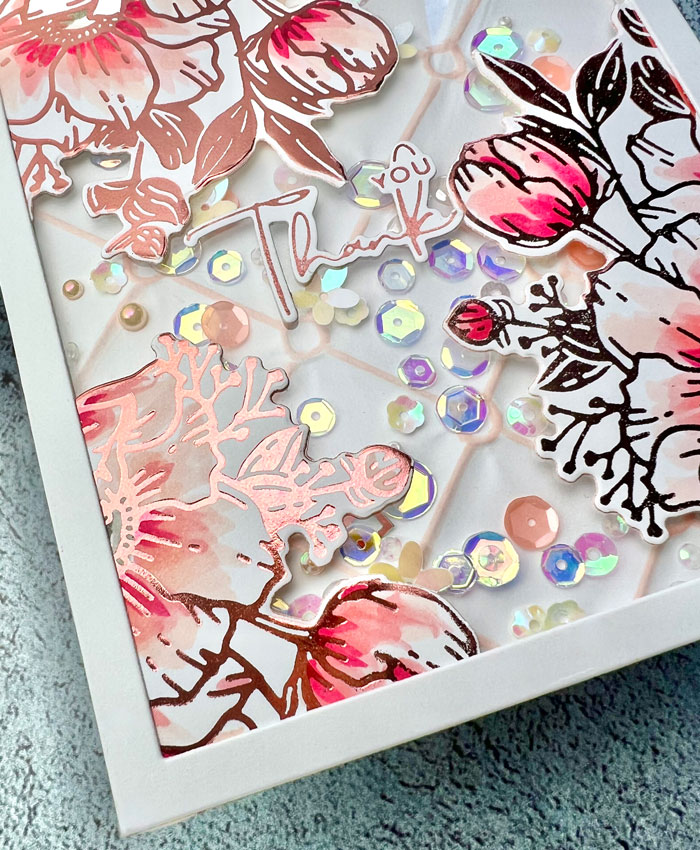 Now that all the major pieces were done, it was time to assemble. I arranged and mounted the flowers over the top of an A2-sized piece of acetate, then layered the white cardstock frame over top. The white foam frame was mounted behind the acetate top.
Hint: You could use foam strips here (in the supply list) but if you want to avoid any sequin sticking to the sides, then cut out a foam frame as I did and glue it to the back of the top, making sure the frame matches with the top. Trim the frame a little if needed.
A mix of sequins (see supply list) was sprinkled in the center of the embossed panel, then the floral acetate top was glued on top. I used a heavy book as a weight while the glue dried to make sure I got a good seal.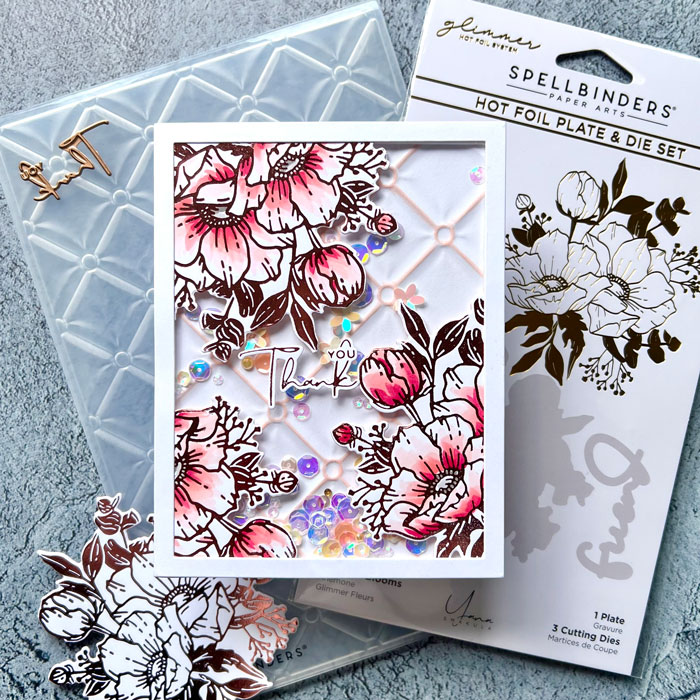 To finish, I added the whole top to an A2-sized white card base and applied the sentiment.
And VIOLA, all done! ♥
Goodies Used: