Hi Creative Friends,
We are always so pleased to share a gorgeous project from Heather Telford. Many of you know Heather, but for those that don't, she is a fabulous artist and crafter and she works magic with Penny Black stamps.
Today she is using the beautiful Canopy stamp set by Penny Black. It features three magnificent trees that you can use in so many ways. Check it out below!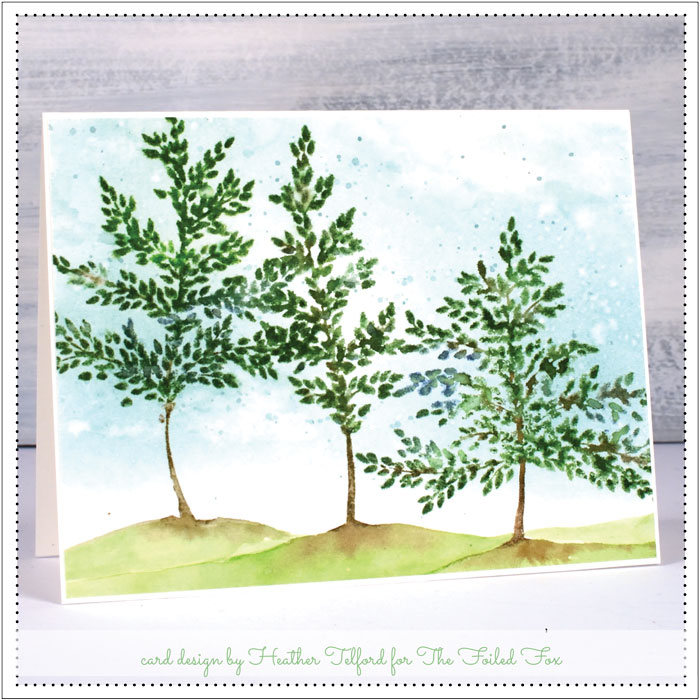 It is lovely to be sharing a new stamp set from Penny Black here on the Foiled Fox blog. The new rubber/cling set, 'Canopy'  is such a versatile trio of stamps. The trees can be used individually or together with their trunks bending artistically in different directions. I can see myself using this set in autumn as well as adding individual trees to other stamped scenes.
Before stamping I added a soft blue sky to the hot-pressed watercolor paper. I seem to be in a rut (or perhaps a better word would be routine) when it comes to choosing a color for the sky these days. I always seem to reach for speckled egg distress ink. To create the soft wash for this scene I applied ink with a blending brush in softly in some areas and heavier in others. I then blended over the ink with a wet paintbrush and dabbed ink off with tissues to create clouds.  I splattered some water drops and dabbed them up with a paper towel then splattered speckled egg ink because I like splatter.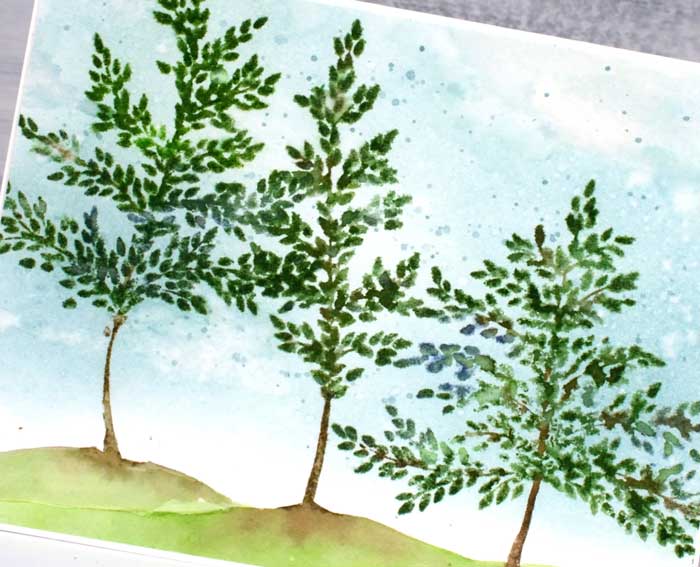 I inked the tree foliage with a mix of rustic wilderness, mowed lawn, and faded jeans inks, and used ground espresso for the trunks.  After inking each tree I spritzed the stamp lightly before stamping so the greens and blue would blend on the stamp. I used a paintbrush after stamping here and there to fill out the leaves if necessary. I stamped the trees one at a time so I could blend the base of each trunk into a freshly painted mound of green lawn. I wanted the three mounds to be distinct from each other so I dried one before starting on the next.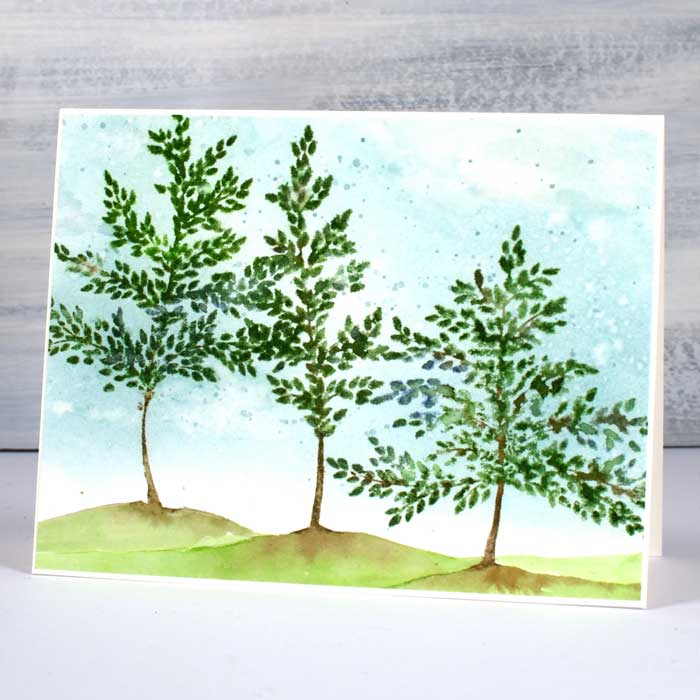 Some of you know how much I like tree stamps so don't be surprised if you see this set pop up on future cards.
Learn more about Heather: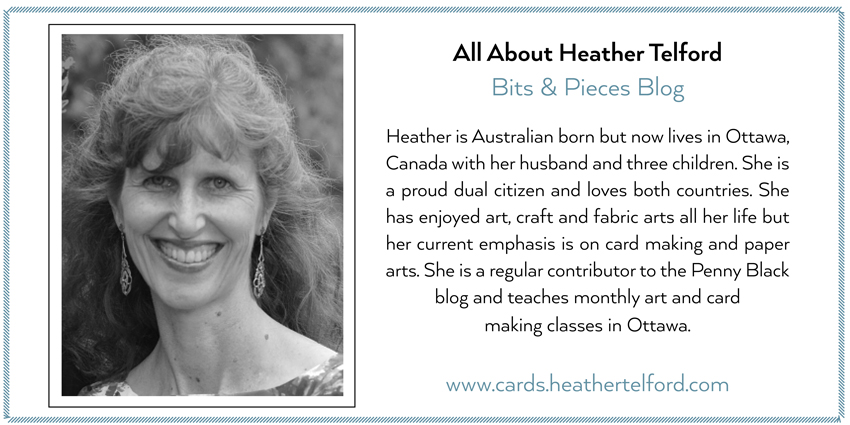 Goodies Used: