Hi Crafty Friends,
Today I am sharing a beautiful new stamp set by Concord & 9th. It is the Heartfelt Blossoms stamp and matching die set. I am in love with it! The flowers are so beautiful and you can use the matching die to cut out the floral frame (check it out in tomorrow's post!). But for now, let's explore this stamp set.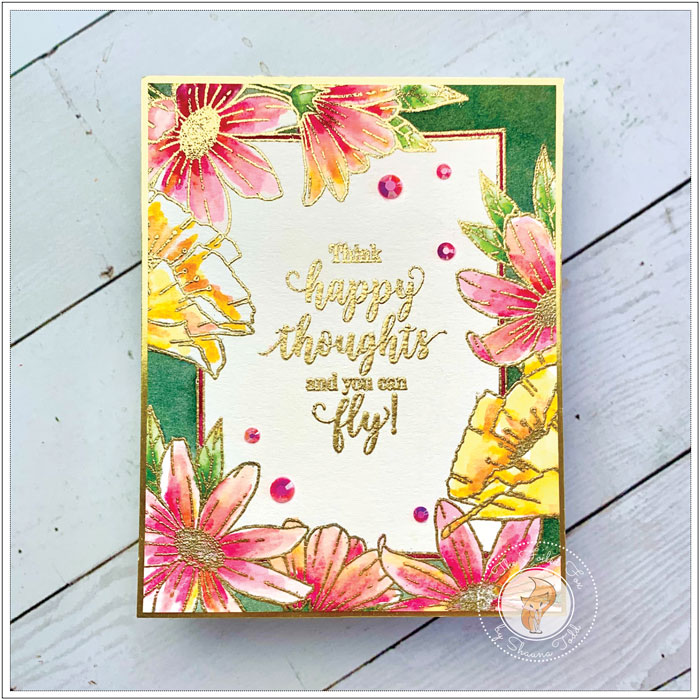 This card design starts with a watercolor panel. I used cold-pressed watercolor paper but of course, you can use either hot-pressed or cold-pressed. I want a little more texture so I used cold-pressed.
Next, I placed the floral frame stamp from the set into my stamp positioner, along with the watercolor panel, and stamped the image with a light ink like Antique Linen. Once stamped, I DO NOT remove it from the stamp positioner. I start painted the flowers with the panel still in the positioner. All the flowers were painted using one of my real favs, Karin watercolor brushmarkers. They have fabulous colors, blend beautifully with a little water and/or other colors.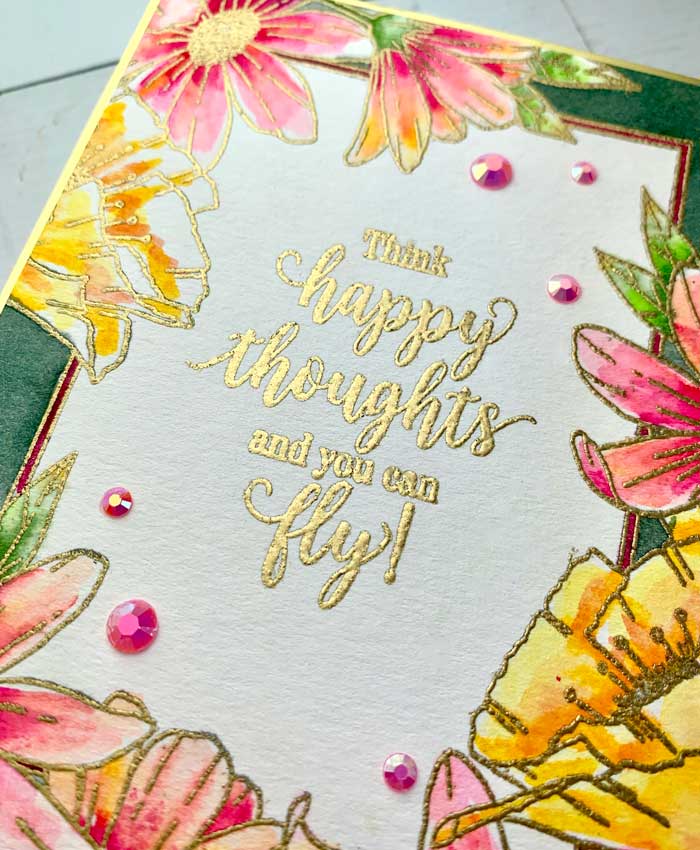 The solid border was then painted with a mixture of Faded Jeans, a little Peeled Paint, and a dash of Blue Sapphire. I love the color this creates!
The final step was to color the thin pinstripe-like border with a Karen marker. These markers are AWESOME for that!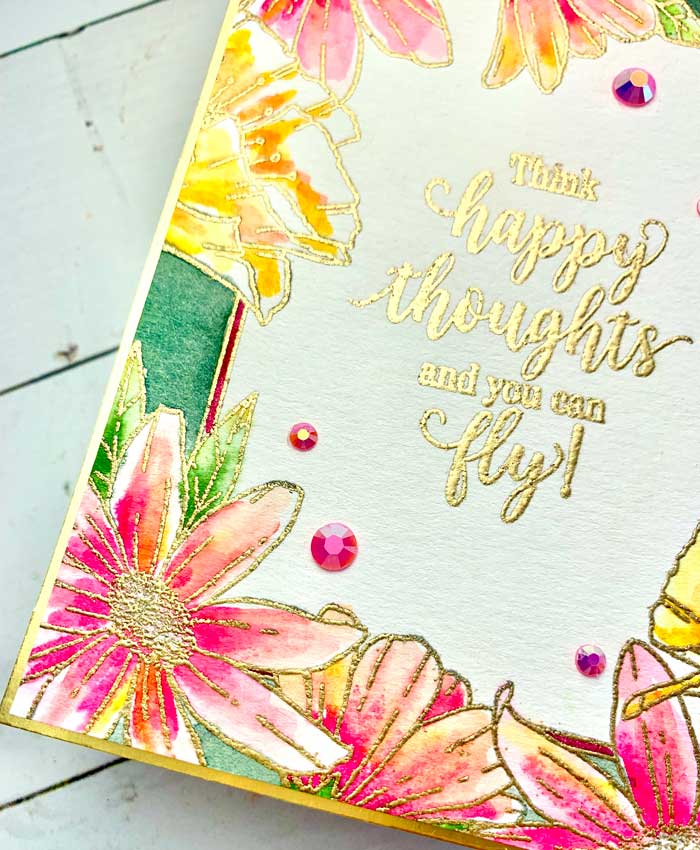 After all the coloring was done and very dry (the panel was still in the positioner, I hadn't disturbed it), I prepped it generously with anti-static powder. I then inked up the stamp with Versarmark ink and heat emboss it with gold embossing powder (check out the supply list below). Now that gorgeous border was beautiful and crisp. Next, I stamped the sentiment (another fav!) using Versamark ink and gold heat embossed it.
HINT: you can skip the step of stamping with light ink first and stamp it straight away with Versamark ink and heat emboss it, then color it but I like doing it the other way. It seems to give a cleaner, crisper finished product.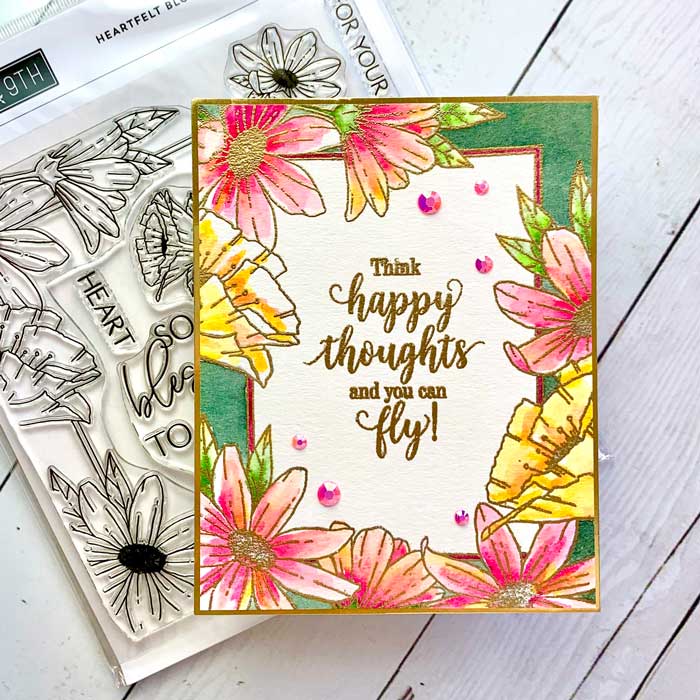 All that was left was to mount a panel of shiny gold cardstock to my white Neenah white card stock card panel, then add the floral panel on top. A few Bubblegum jewels by Pinkfresh Studio were added to give a little sparkle. ♥
Goodies Used: