Hi Creative Friends,
As you know, Penny Black has so many gorgeous floral stamps and dies. This die set, An Impression, is one I just fell in love with. To me, there is nearly nothing more perfect than a die set where you can cut out the petals, color them, then arrange them into different dimension flowers. You can do just that with this die set.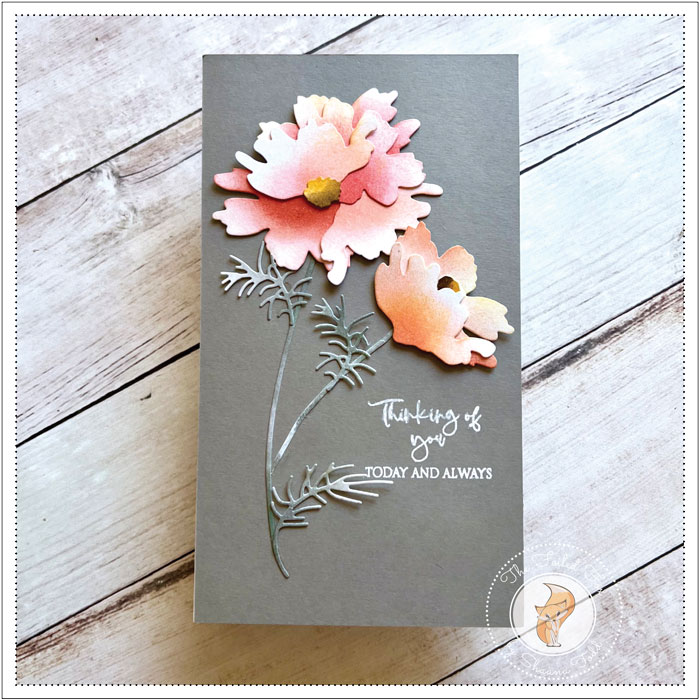 Another thing I have really enjoyed seeing around social media lately is the different designs or arrangements placed on a darker background. I used it a few times and I have loved the results. So, I have tried it out again on this card by making a mini slimline card base first with white card stock, then adding a Gravel grey card panel on top. If you want, you could just make a Gravel card base and leave it at that but I like to have a separate card front. It adds a bit of strength and gives crisp edges.
Next, using a piece of Bristol paper, I cut out a few sets of flower pieces. I used two sets for the central flower and another for the smaller one.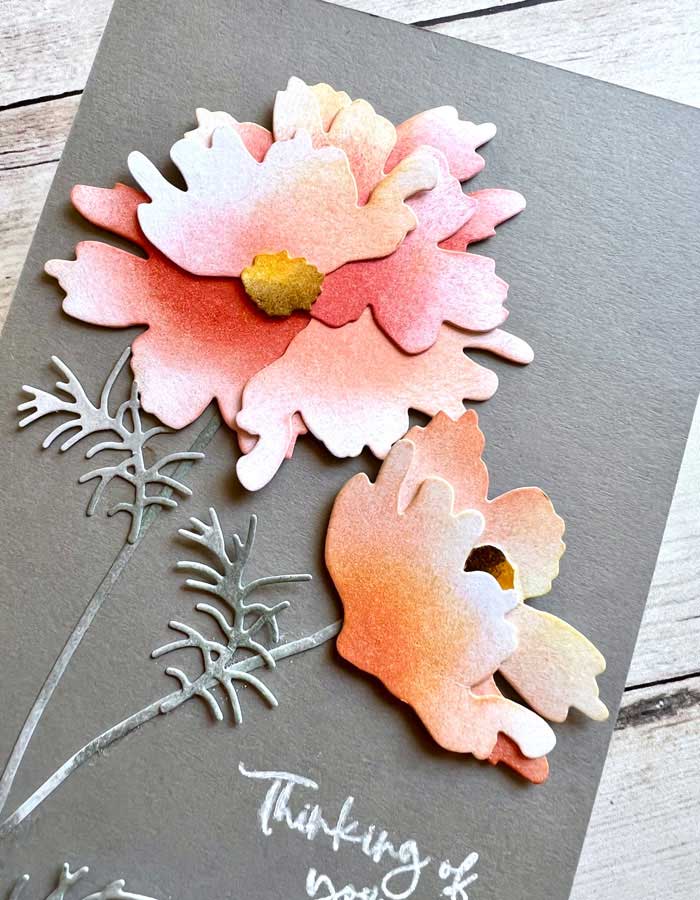 The petals were colored using the colors in the Pinkfresh Studio Heartbeat ink cube collection, plus a few from the Indian Summer ink collection. I blended the colors on using the domed blending attachment (see supply list).
The stems and leaves were colored using the Urban Raincoat ink cubes (another terrific set of inks!).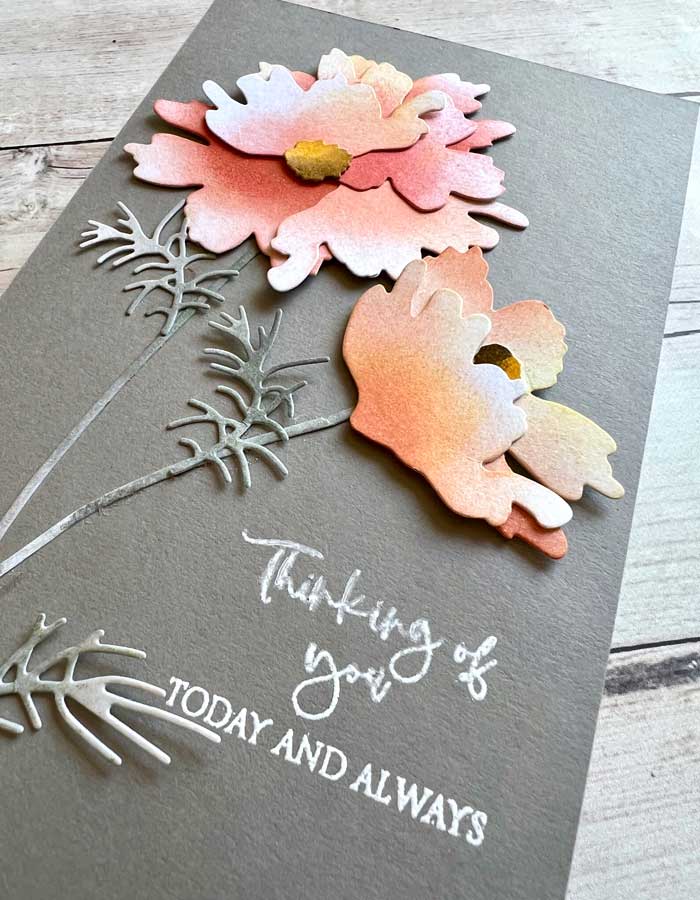 With everything colored, I started to arrange the petals for the large flower. It turns out there are several different ways you can arrange them to give you different looks but I settled on the shown arrangement, then spot glued them together. To complete the blossoms, the centers of the flowers were added.
For the next step, I added tiny drops of glue to the stems and pressed them in place on the card front. The flowers were added with a foam square and a few leaves were glued in place.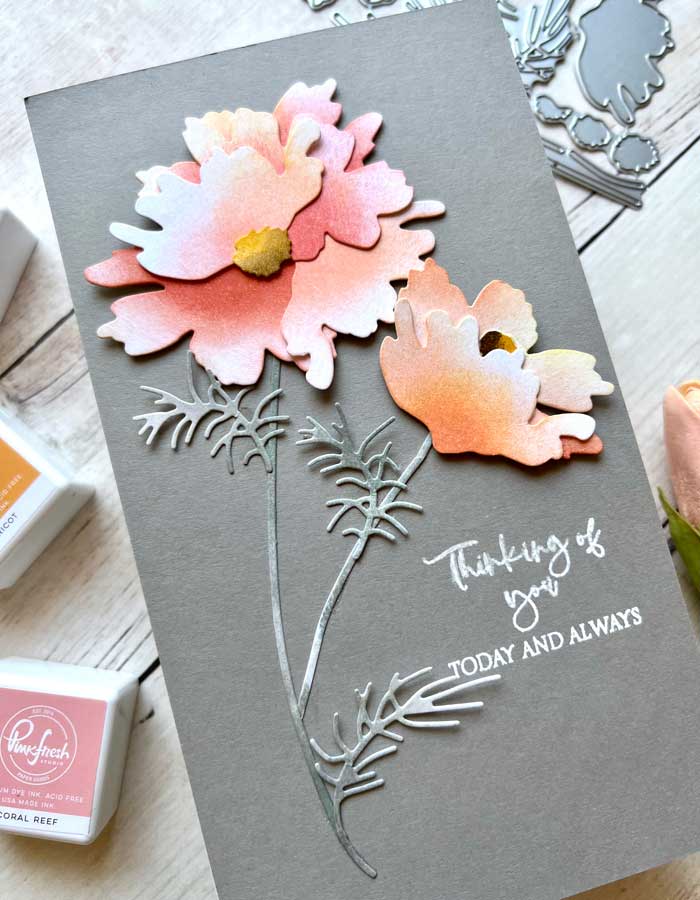 The only thing left to do was to add a sentiment. I chose a favorite from the Penny Black Thinking of You stamp set. I prepped the paper with anti-static powder, then stamped the sentiment using Versamark ink. The stamped sentiment was then sprinkled with white embossing powder, the excess tapped off, then heat set.
I thought of adding a few embellishments, like droplets or sequins, but in the end, I decided to keep it clean and simple! ♥
Goodies Used: