Hi Creative Friends,
Woohee! It has been a whirlwind of special offers. First, with our flash sale last weekend and now until midnight tonight (March 30th), you can save 13% off all Papertrey Ink, including the fabulous brand-new release! Use coupon code: 13PTIMAR23
To whet your appetite, here is a fresh new card design using a new stamp and die set called Beauty In Motion. This beautiful floral set features a flowing and graceful flower.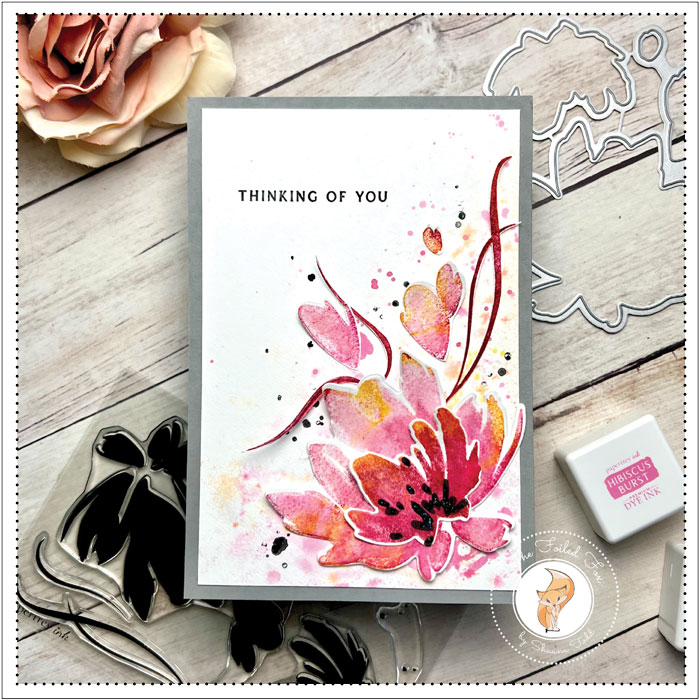 This design begins with a hot-pressed watercolor paper panel and another piece for stamping the flowers.
Using my stamp positioner, I mounted the flower stamps and the watercolor paper in the positioner. For the large flower stamp, I inked it with Hibiscus Burst pink, a dash of Raspberry Fizz near the bottom, and a touch of Bright Buttercup at some of the tips. I spritzed the stamp with water and stamped it.
The beauty of using watercolor paper is that I could continue to add ink and spritzing with water until I got the desired look and color without damaging the paper. I stamped the smaller pieces that extend the flower with the same ink colors.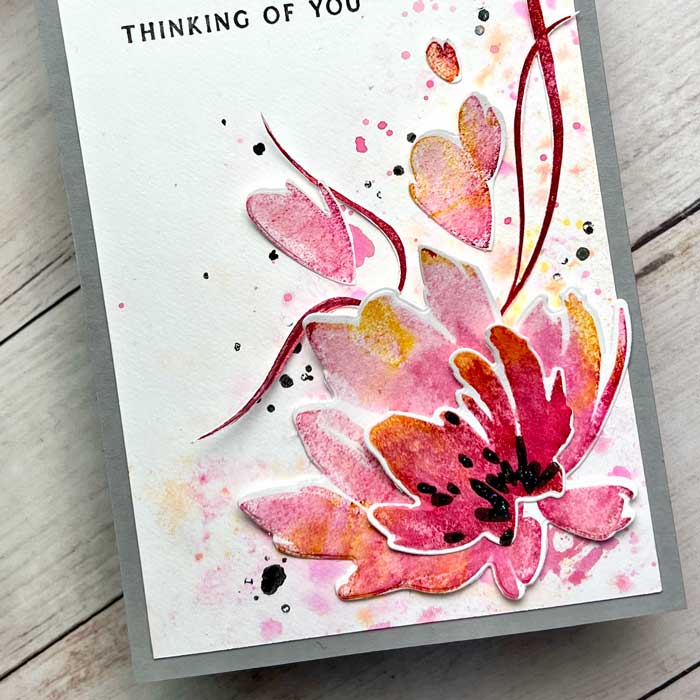 The second largest stamp of the flower was stamped with a little darker colors. I used Hibiscus Burst again, but this time mixed with Scarlet Jewel, making sure to spritz with water with each stamping. There is also another stamp to accent this piece of the flower. I used this stamp to stamp on black accents.
Also in the stamp set are long graceful lines. I stamped these with Scarlet Jewel and Pure Poppy to get a more intense look.
When all the pieces were dry, I cut them out using the coordinating dies. The long swoopy lines were fussy-cut with my detail scissors.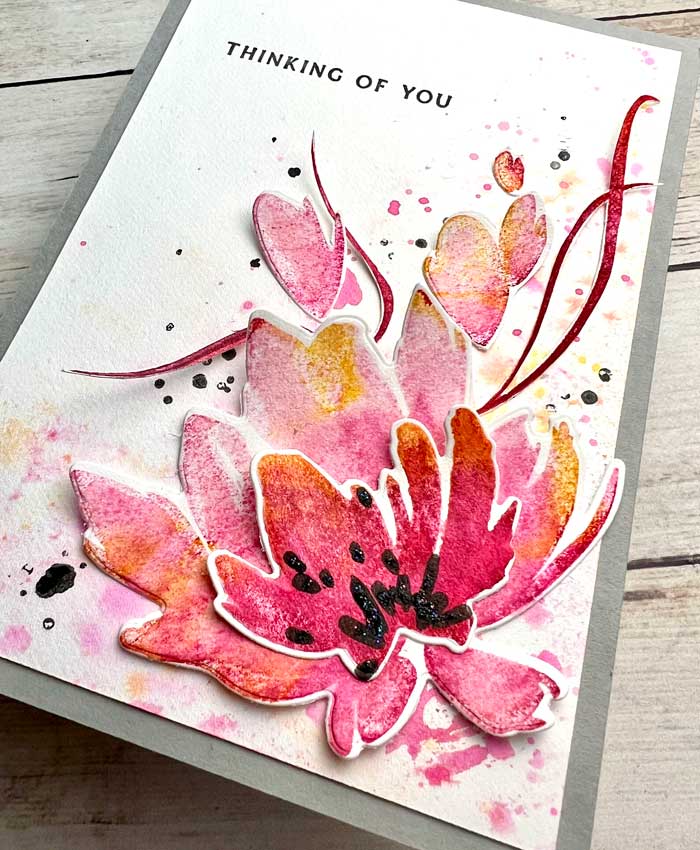 With all the pieces complete, I set them aside while I worked on the background. Using a slightly longer and narrower (4″ x 6″) watercolor paper panel than an A2 size, I brushed water on the lower right corner of the panel, then splattered a bit of Hibiscus Burst, Scarlet Jewel, and Bright Buttercup. Then added a few black ink blotches and dots.
When dry, I adhered the panel to a gray cardstock card base, and the flower was assembled, then attached to the front of the card.
A simple sentiment was added using the Tuck-It sentiments and a few Black Diamond stickles were added to the flower for a touch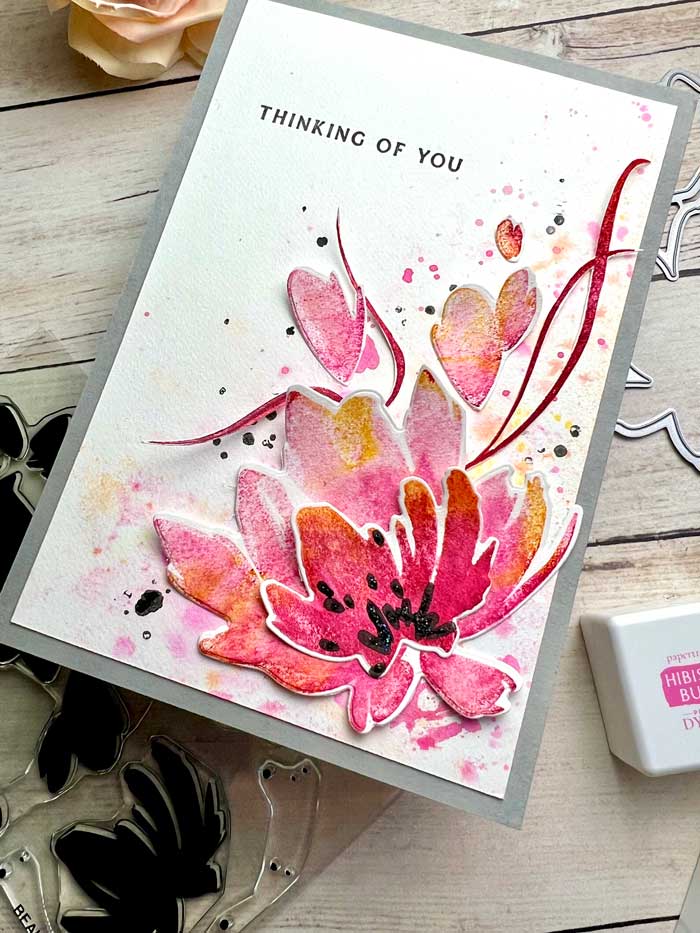 I hope you enjoyed this card design and will give it a whirl!
P.S. – make sure to grab your Papertrey Ink savings before the sale ends at midnight tonight, March 30, 2023. ♥
Goodies Used: