Hi Creative Friends,
Welcome to my birdhouse haven. Using the very charming Birdhouse Bliss stamp and die set by Papertrey Ink you can create so many wonderful projects. Here is mine.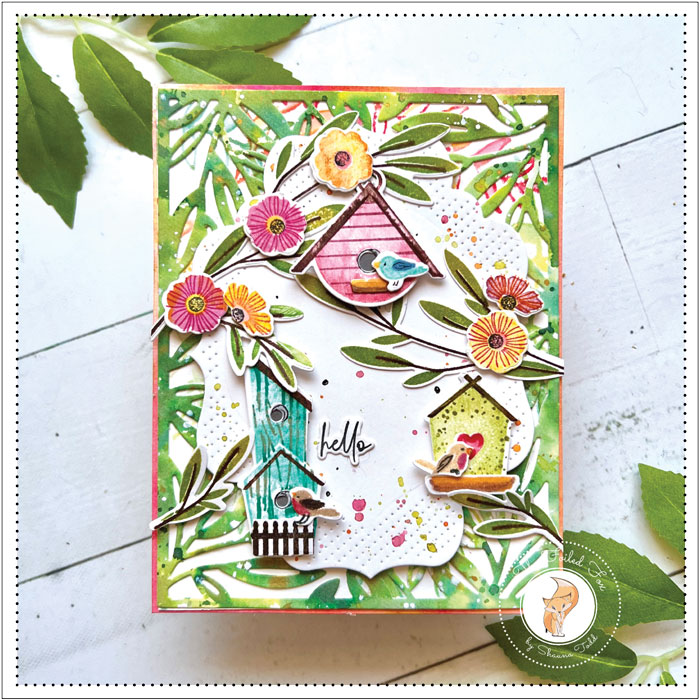 I didn't know quite where I wanted to start so I began by stamping and die-cutting all the parts to the Birdhouse Bliss set, plus a few extra sprigs of leaves and flowers. I find if I just jump in making some of the pieces it helps get my creative juices going!
I used a variety of colors for these pieces. Some of the colors were Simply Chartreuse, New Leaf, and Dark Chocolate for the leaves and Hawaiian Shores, Green Parakeet, Hibiscus Burst,  Autumn Rose, Dark Chocolate, Classic Kraft, and Ripe Avocado for the birdhouses. For the flowers, I used Hibiscus Burst, Buttercup, Summer Sunrise, Raspberry Fizz, and a touch of True Black.
With all the birdhouse pieces done, I started to arrange them on a plain piece of paper, just to get an idea of how it all could work. It was clear I needed something in the background.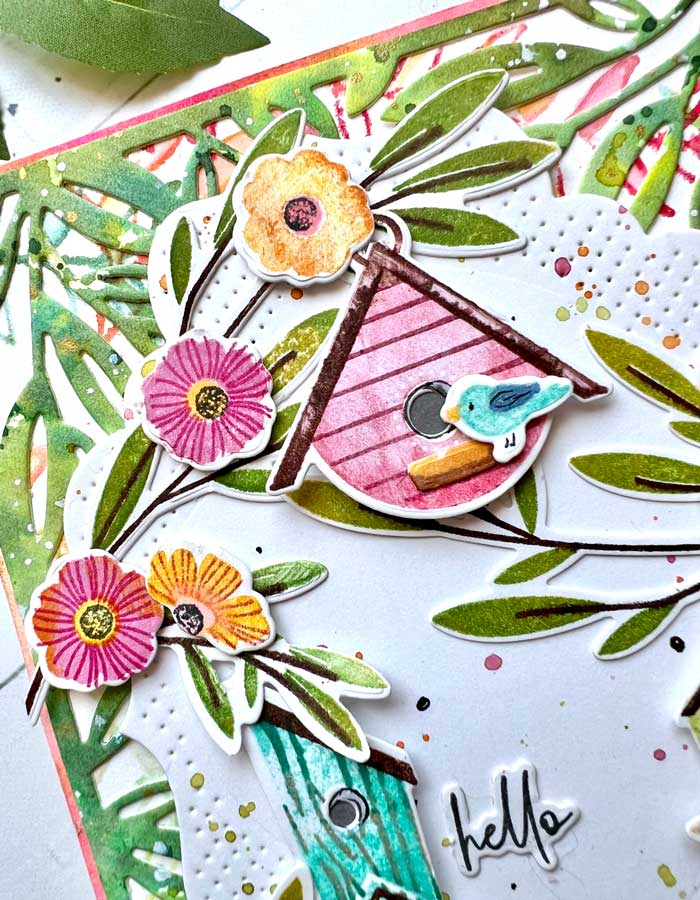 So, using a watercolor paper panel, I spritzed it with water and then started adding greens and a little yellow. The colors I used were Crushed Olive, Peeled Paint, Rusti Wilderness, and Wild Honey distress inks. When it dried a little, I splattered it with these colors and let it dry again.
Once dry, I cut it out using the On the Border: Leaves die by Papertrey Ink (see supply list below).
Next, I cut out the large die in the Delightful Brackets die set by Papertrey Ink from Bristol paper, and splattered it with tiny dots of Picked Raspberries, Wild Honey, and Crushed Olive distress inks.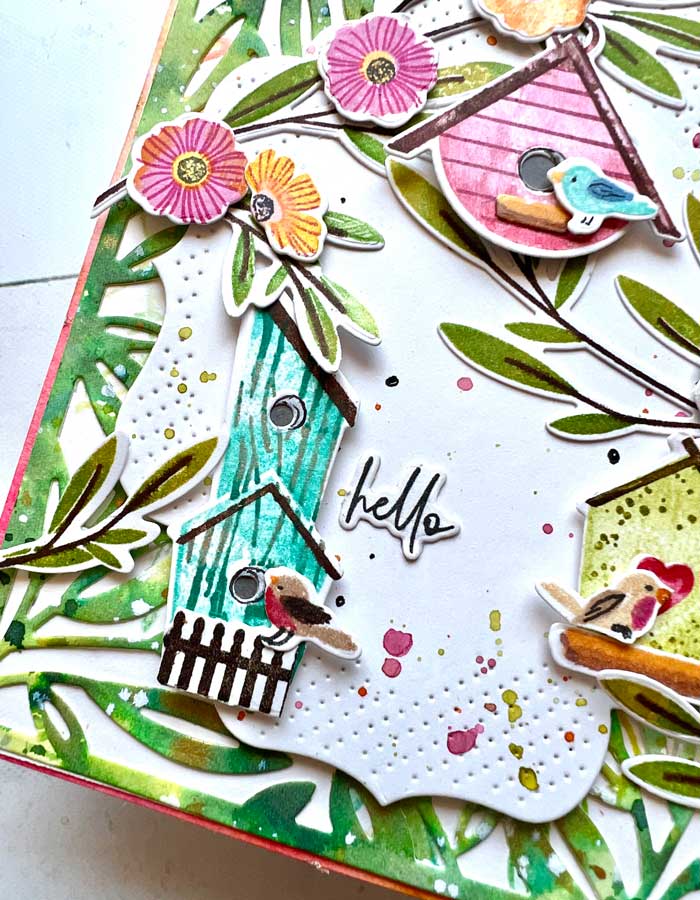 When it came time to assemble, I realized I needed something in the background. I made a panel a while ago using Penny Black's Leaf Trio stamp. I glued that behind the green leaf panel. Next, I added the Delightful Bracket on top with foam tape.
The birdhouses, birds, and foliage were arranged on top using foam squares and a little sentiment. To finish, I thought it needed a tiny bit of POP! So, I added a panel that I created by dripping drops of Picked Raspberries, Wild Honey, and Saltwater Taffy distress reinkers at the top of a piece of wet watercolor paper, letting it drip down. To encourage it to drip more, I spritzed it a few times with water.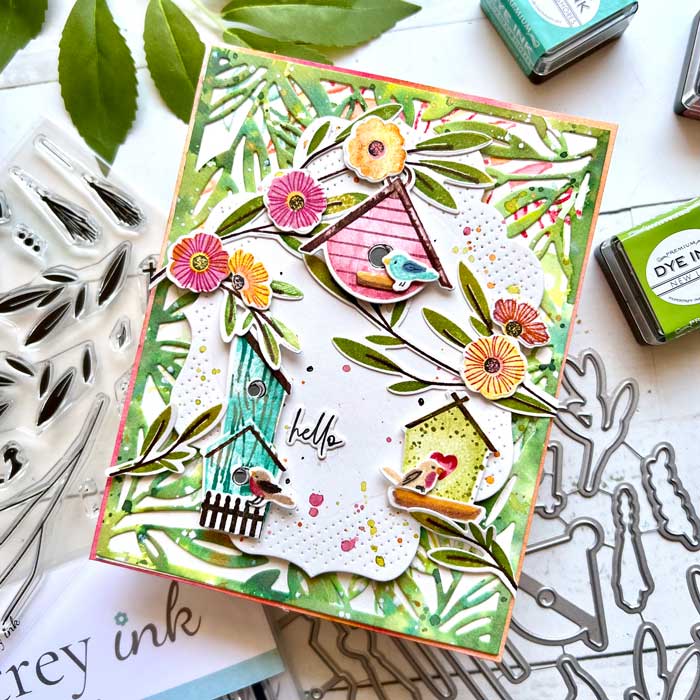 When the panel was dry, it was trimmed slightly larger than the birdhouse panel and adhered to a white card stock card base. Finally, the birdhouse panel was applied on top to complete the picture! ♥
Goodies Used: