HAPPY NEW YEAR!
We are starting off the new year with a project that is filled with love. We thought that would be a good way to help counteract 2020! This card design was made using the Branches of Love stamp and die set by Papertrey Ink, an Ink To Paper collection. To make the steps easy, we have included a video for your viewing pleasure.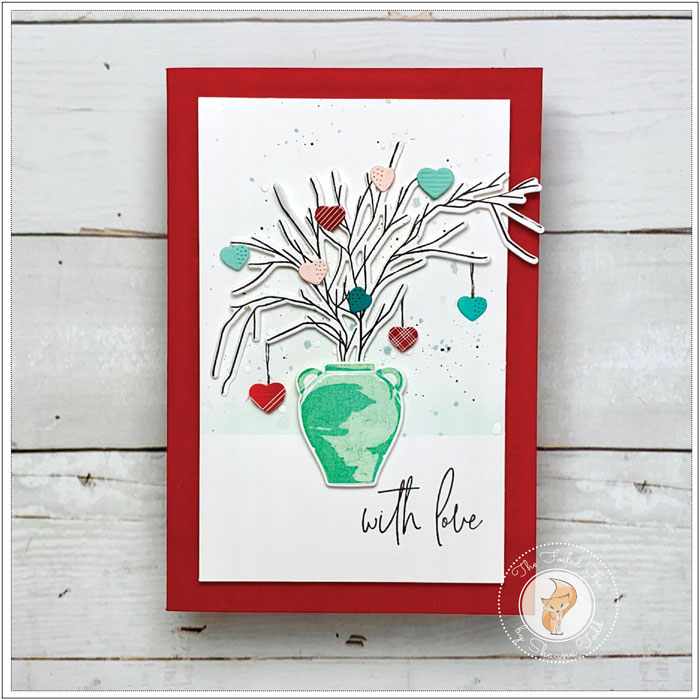 There are so many ways you can use this stamp and die set. Over the next week or so, you will see a few. Hopefully one strikes your fancy. In the meantime, take a look at the video below for step-by-step instructions.
This stamp and die set is complete with everything you need to make this card. We really like the aqua and red colors. It gives it a modern look, yet harkens back to the '50s too. The closeup below gives you a closer look at the details.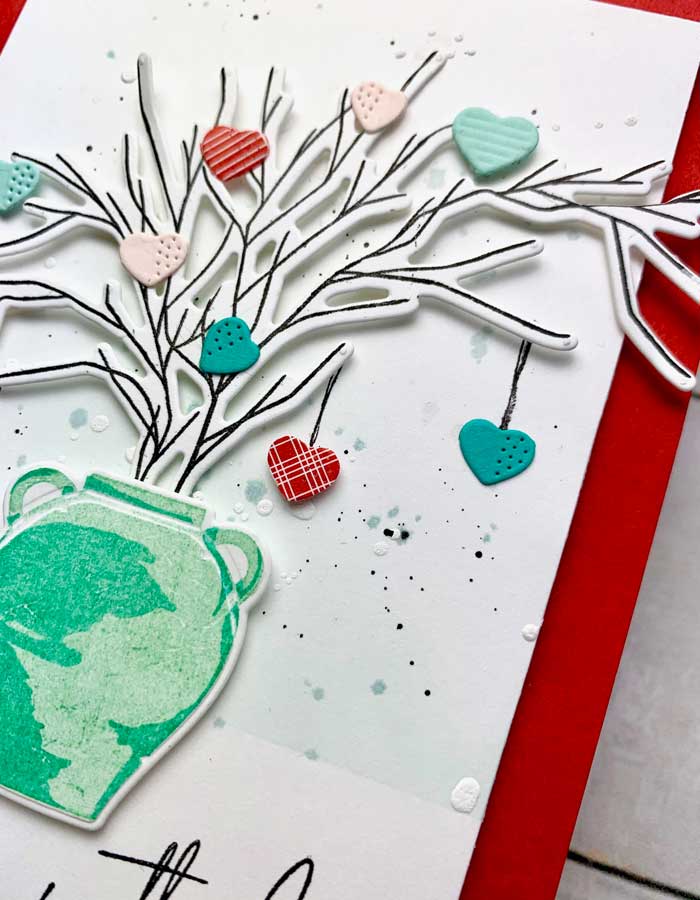 You can see in these two images, there is a smattering of color blended onto the background, along with some splatters.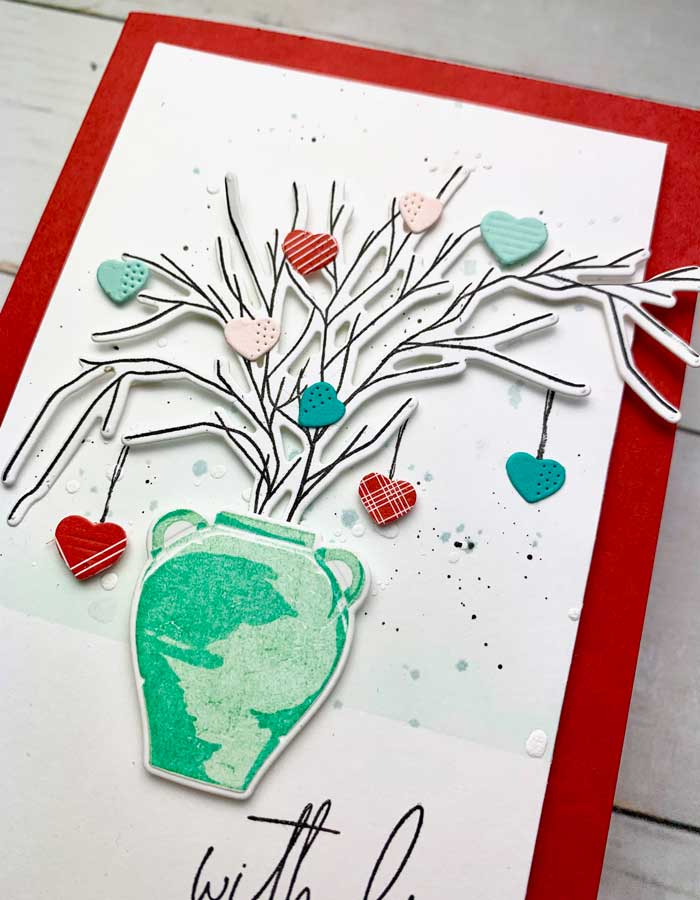 Then, an assortment of cardstock colors and patterns was used for the hearts. The vase was stamped using Papertrey Ink's Aqua Mist and Hawaiian Shores.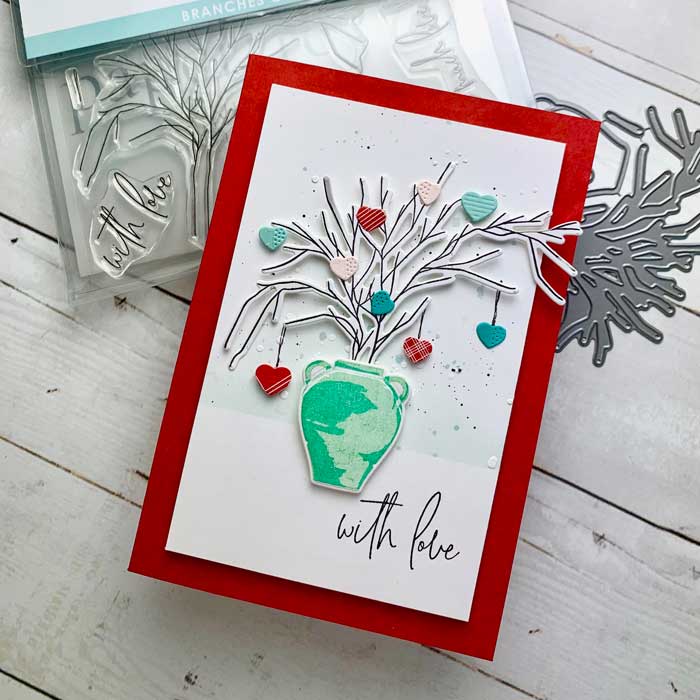 Then all this was mounted onto a Papertrey Ink Pure Poppy card base.
Though this card design is perfect for the upcoming Valentine's Day, it will work equally as well for any occasion! ♥
Goodies Used: