Hi Crafty Friends,
I am popping in again to let you know that our latest new video is up on Papertrey Ink's YouTube channel. It is a fun card design using the delightful Bee-utiful stamp and die set. For your convenience, you can view the video below!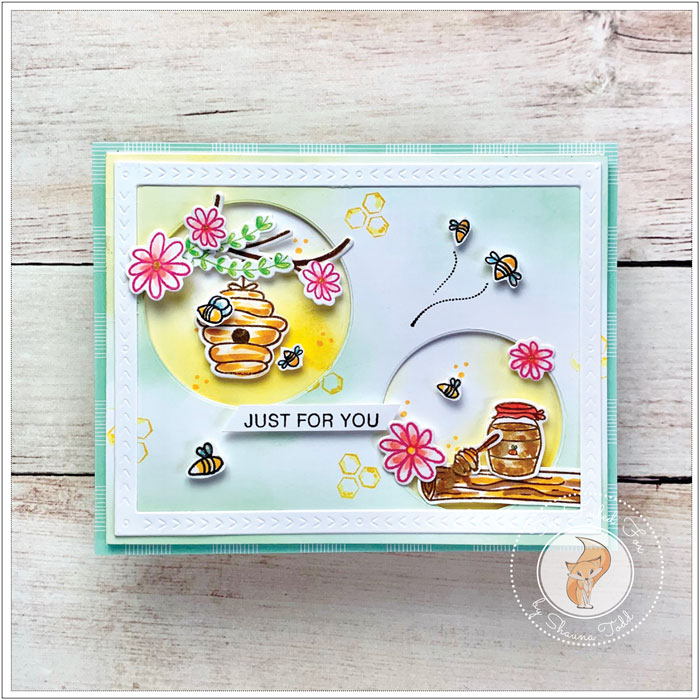 This was a super fun card to make especially since my daughter raises bees in our garden. The Bee-utiful stamp and die set has so many bees and other fun little stamps packed in it. Check out the video and see how we decided to use them.
We hope you had a chance to see the video! Below we have added a few close-ups so you can get a better look and a very brief run-through of the steps. Of course, for all the nitty-gritty details are in the video.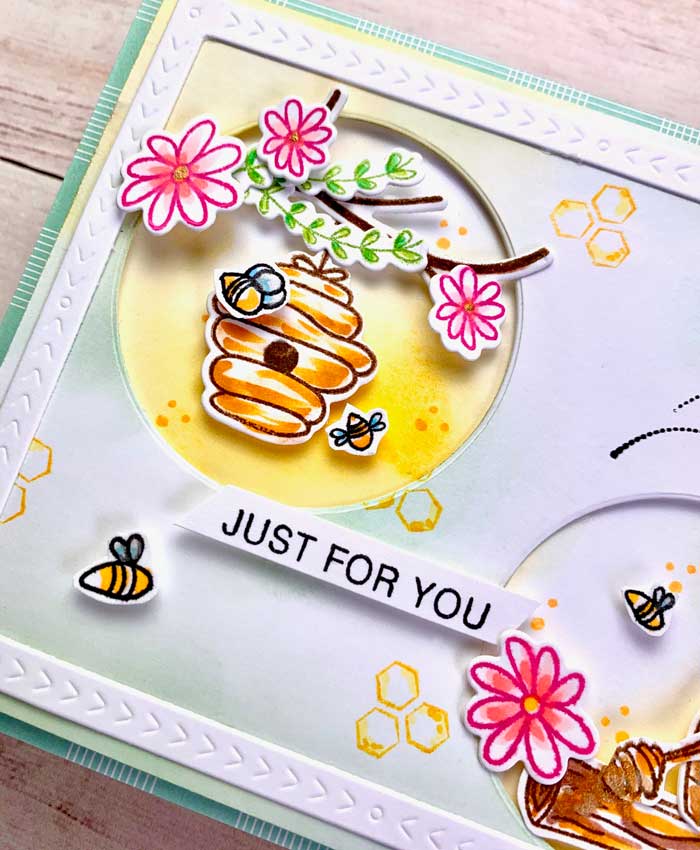 The Bristol paper top panel was made by cutting out two circles, then blending Aqua Mist in a few areas. Next, we added a few honeycomb clusters using Bright Buttercup and accenting with Copic markers.
Another Bristol paper panel was made and then half-circles of Bright Buttercup were blended onto the panel just where it would show through. Tiny dots of Summer Sunrise were added by using one of those cute stamps in the set.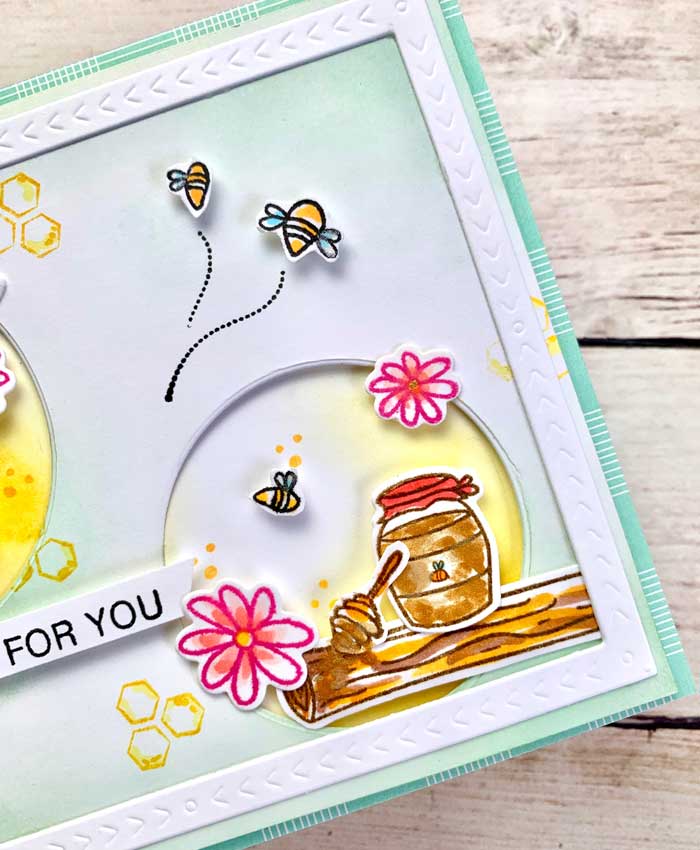 A bunch of bees, the hive, honey pot, and log were stamped with True Black ink onto white card stock. We used a few Copic markers to color them, except of course for the honey pot. It got its own special treatment and was painted with gold metallic paint from the Finetec paint set.
Some flowers, a branch, and a couple of clusters of leaves from the Floral Breeze set were stamped too. We used Raspberry Fizz for the flower, New Leaf for the leaves, and Cocoa Bean for the branch.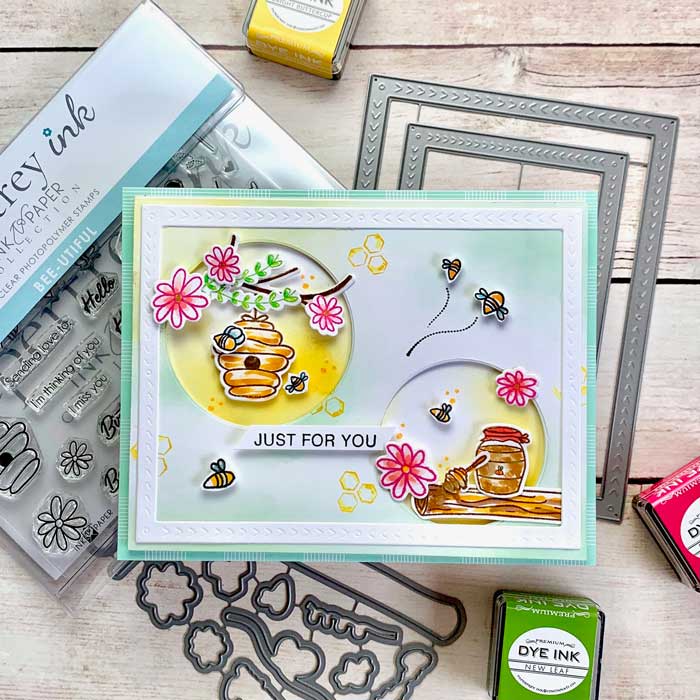 With the pieces ready to assemble, we mounted an Aqua Mist Bitty Big plaid panel on the front of a white card base. The panel with the golden half-circles was added on top, then the panel with the cut out circles was added with foam tape.
A white Skinny Vees frame was made and applied on top and all the little pieces (bees, flowers branch, honey pot, and log were added with a bit of foam tape. The 'Just for You' sentiment was added to complete this card.
Goodies Used: