Hi Crafty Friends,
We are going to 'Celebrate Every Little Thing' starting by celebrating this awesome stamp and die set by Pinkfresh Studio and Altenew called Celebrate Today. It has a gorgeous floral spray with lots of sentiments and is perfect for painting with watercolor or colored with pencils or markers.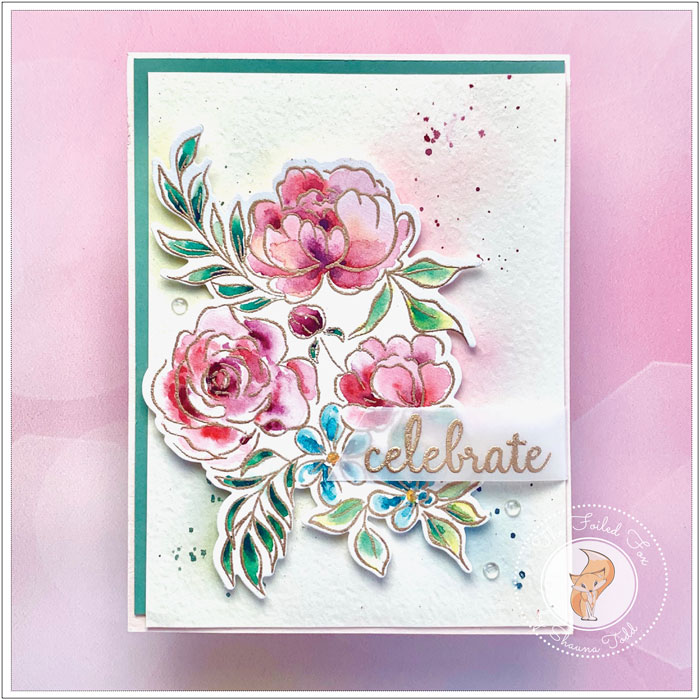 For this card design, I decided to break out my Daniel Smith watercolors. I haven't used them in a while and I have been missing them!
To start, I inked the floral stamp with Versamark ink onto a piece of hot-pressed watercolor paper, then heat embossed with rose gold embossing powder.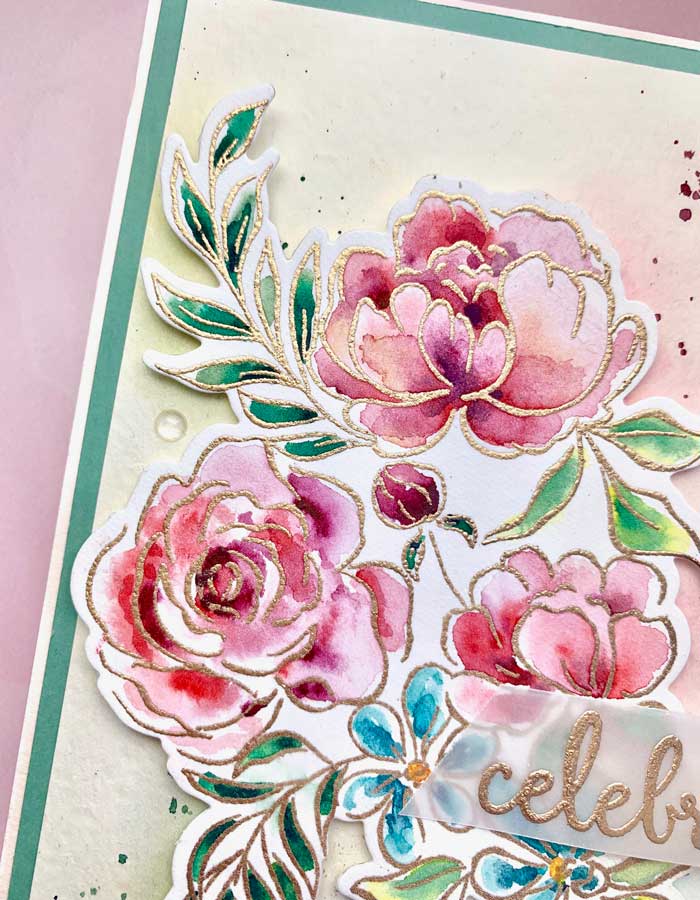 It was time to paint so, using the wet-on-wet method, I started by moistening one flower at a time with water, then added color just at the base or where I wanted the most intense color. From there, it was just a matter of lightly spreading the color with a brush, but mostly letting the water carry the color throughout each petal. I love rosy pink flowers so I used Quinacridone Purple (or Bordeaux works great too), along with a tiny bit of Pyrrol Red. For the smaller flowers, I used Lunar Blue and Ultramarine Turquoise with a dash of Lemon Yellow for the centers. Using the same method, I painted the leaves with Lemon Yellow, Deep Sap Green, and Ultramarine Turquoise.
Once the paint was dry, I cut out the floral spray using the matching die – it made quick work for that task!
It was now time to create a background for the spray. So, I cut a Luxe White panel and blended a small section (where the large flowers are) of pink ink just beyond where the pink flowers will end. I did the same with blue ink, by the blue flowers and a bit of green near the leaves. By doing this, it created a nice shadow effect.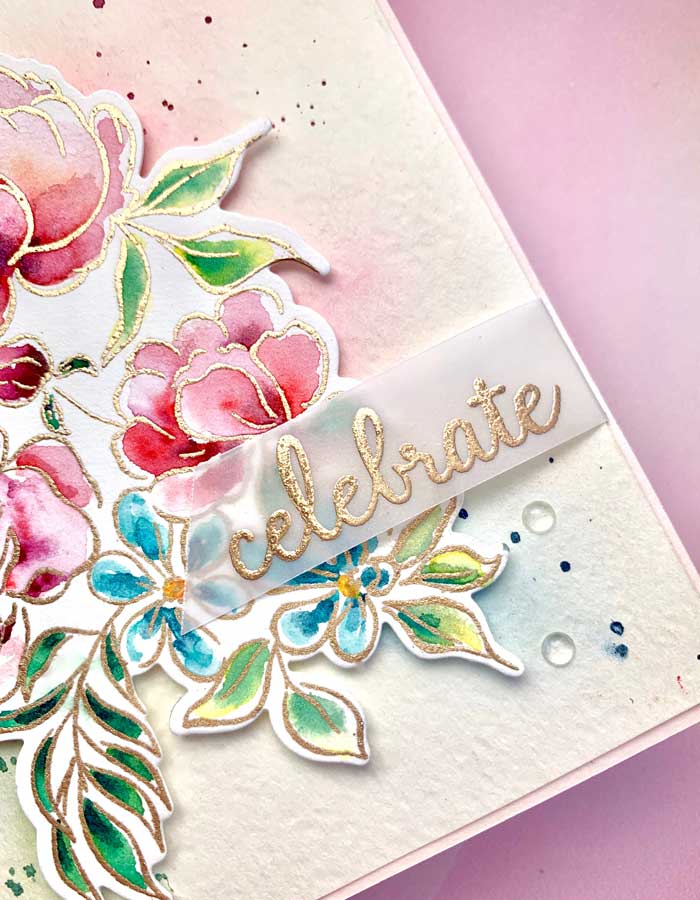 To complete the background, I splattered tiny dots of ink on top of the blended ink areas.
The card was ready to assemble. Starting with a Pale Rose card base, a panel of Ocean Tides was added to the front, then the Luxe White panel on top. The flower spray was then popped-up using some foam tape.
For the sentiment, I decided to use 'celebrate', one of the sentiments included in the stamp set. I stamped it onto a strip of heavy vellum with Versamark ink and heat embossed it with rose gold embossing powder.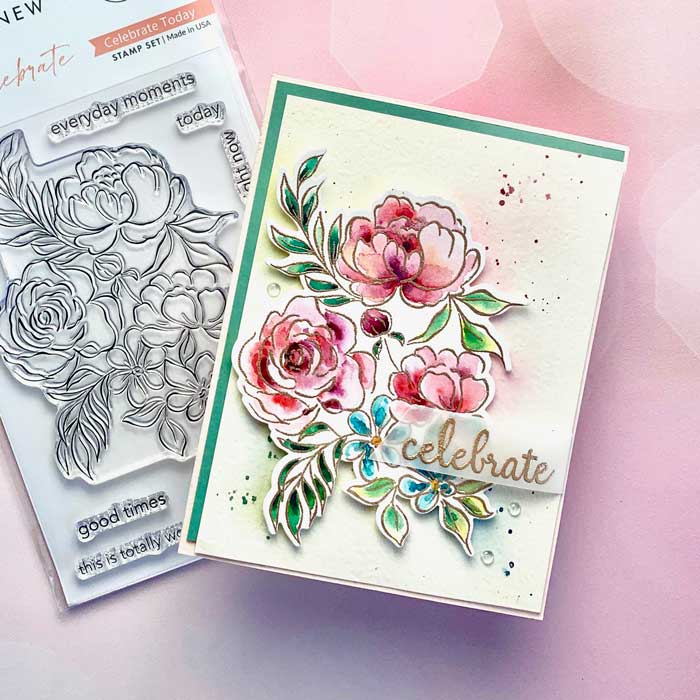 The trimmed sentiment strip was then adhered to the top using a rolled-up glue dot positioned behind the 'L' in celebrate. With the sentiment in place, a few clear enamel dots were added… and there we have it, all done! ♥
Goodies Used: