Hi Creative Friends,
Dana Kirby is our guest today and as you know, she works magic with color! So, it will be no surprise to you that she has done it again. She has created an awesome card using about the smallest amount of supplies possible and the Triangle Background dies. Take a look!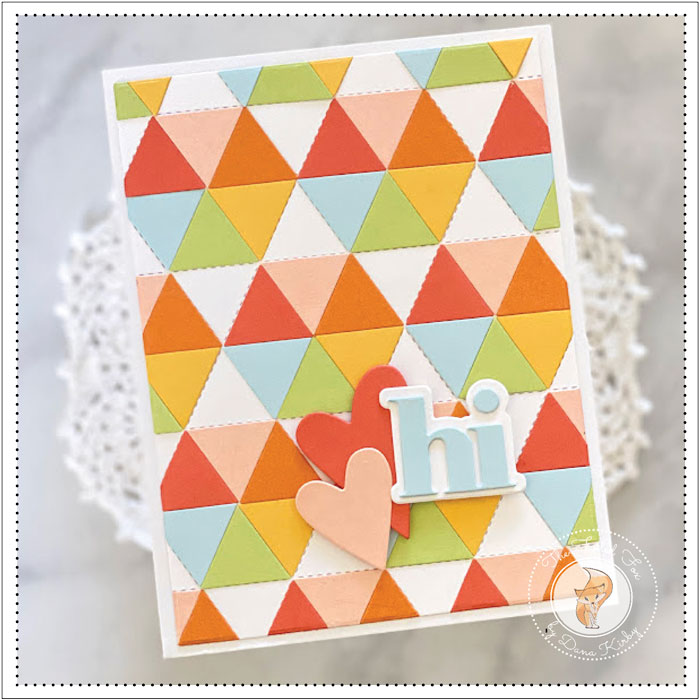 Hi friends! It's Dana here today and I am so excited to share my first card that I have made with the New Colors from Concord & 9th!! I loved the original colors, but let me just say these new colors are perfect!! They blend perfectly with the original color palette and the combinations are endless. I am in Love!
For my card, I am using the new Triangle Background die. This is such a great die for creating geometric and quilt-style designs. It's also a great way to try some color combinations with the amazing Concord & 9th cardstock! I love card layouts like these because they work well for so many different occasions.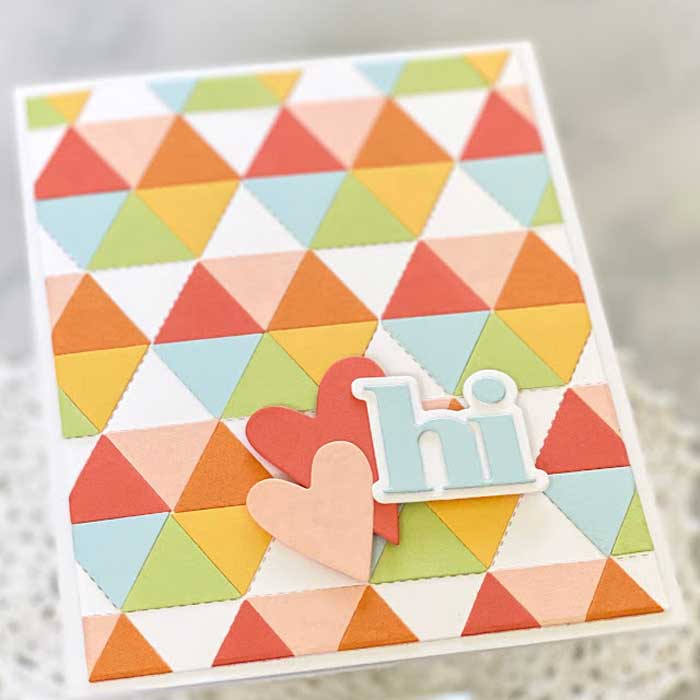 I started my card by die cutting the triangles from the Triangle Background die with Concord & 9th cardstock in Sorbet, Nectar, Clementine, Buttercup, Sprout, and Powder. Next, I used liquid glue and added the triangles to the background stitched panel. I decided to create a pinwheel design though, there are endless possibilities and layouts that you can create. Lastly, I used the Just Say More Dies for my sentiment and heart accents.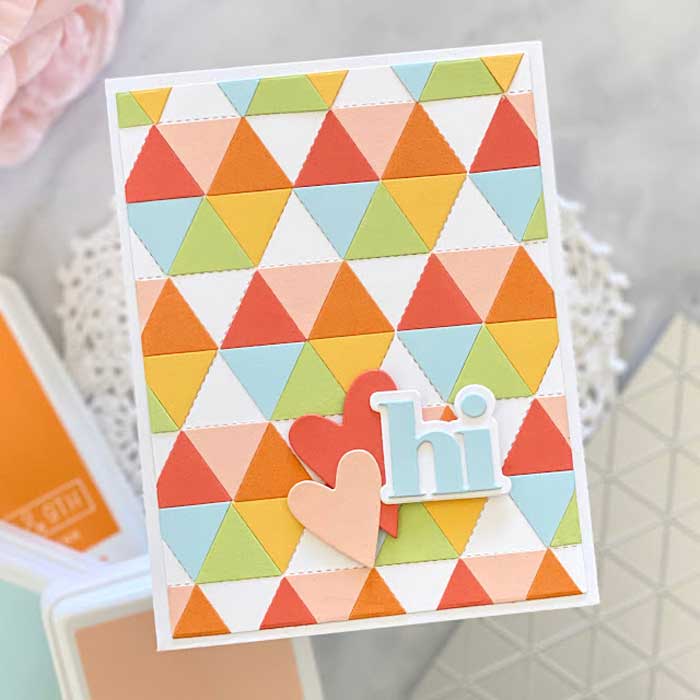 Thanks for joining me today and I hope I inspired you to give the new inks and cardstock from Concord & 9th a try… you will love them!!
Enjoy your day,
Dana
Learn more about Dana: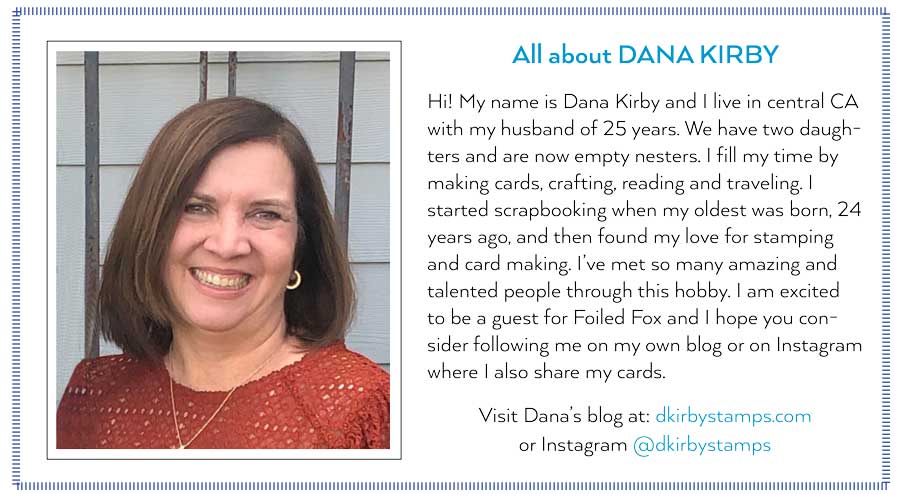 Goodies Used: