Hello Everyone,
We are tickled pink to have Laurel Beard of Paper Crafts by Laurel as our special guest again.  I know many of you know her but if you don't, it's time to find out more.  She has so many fabulous ideas and fun and creative cards to show you.  You can also credit her for being the creator of Lawnscaping Challenge blog and the Simply Cardmaking forum on Yahoo.  So, you can see, she is a busy lady but still always has time to share and help with her fellow crafters – and add a few laughs!  She is definitely someone you do not want to miss!
Today she shows us how to make beautiful cards in a nano second and use just a few supplies – YAY!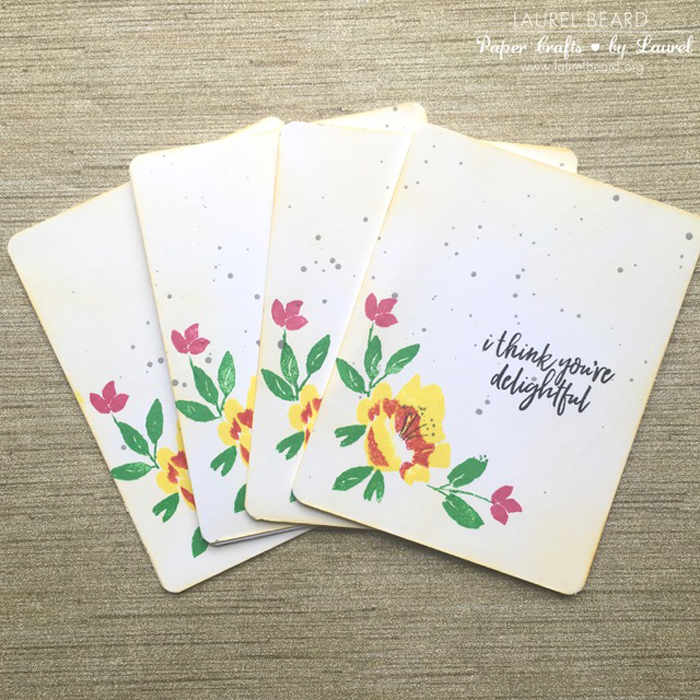 Hi there! Laurel Beard back with you today showing you how you can create a simple card set you can gift to a friend or family member! Using the
Concord & 9th Brushed Blossom set
and a few dye ink pads is all you'll need to create a multi-themed card set. And honestly, this entire set took me 15 minutes to make! SCORE!!!!!!!!!!!!
The Concord & 9th layering Brushed Blossoms stamp set is very easy to use! How do I know? Because if I used it, anyone can! LOL! I referred to the layering guide photo Concord & 9th has (attached at the end of this post) and was able to create the cards in no time at all.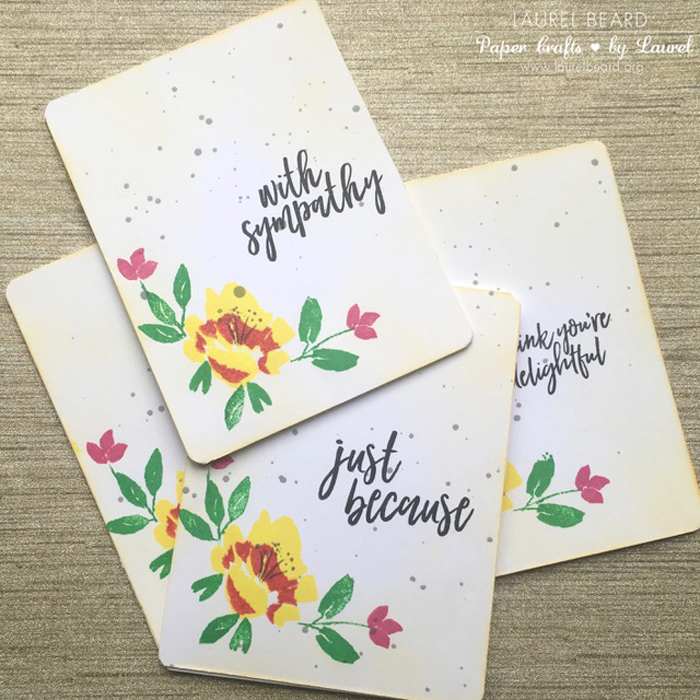 Here is a look at the various sentiments that is included in the set I used to create the card set.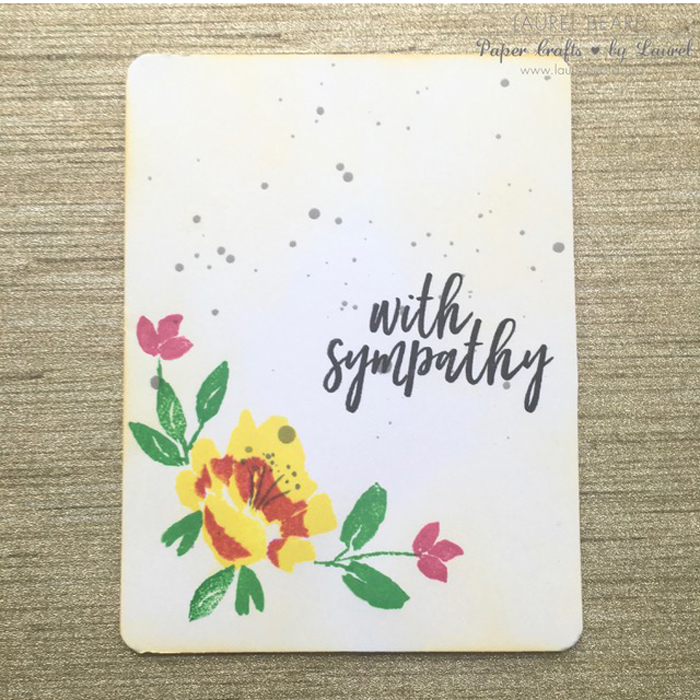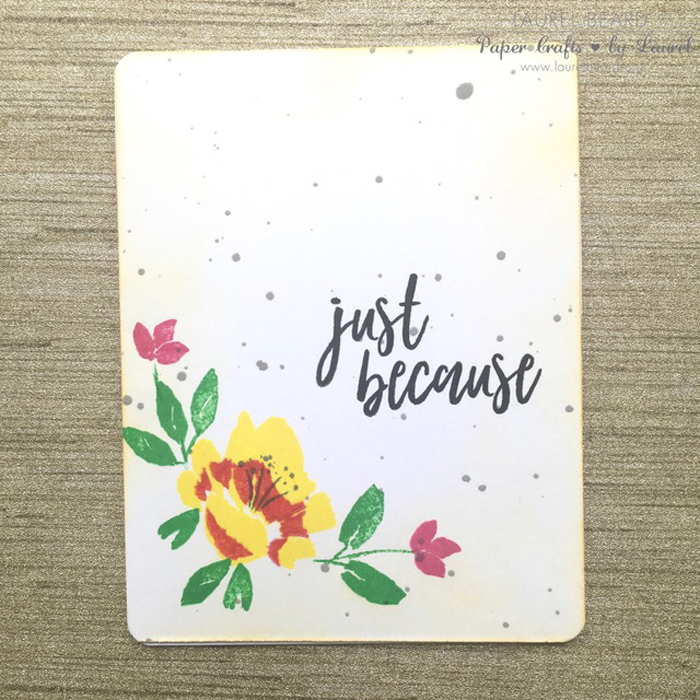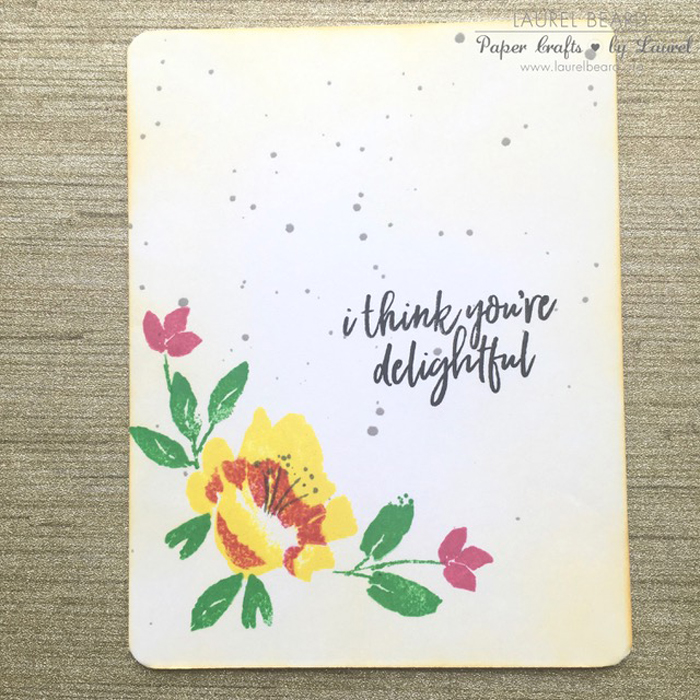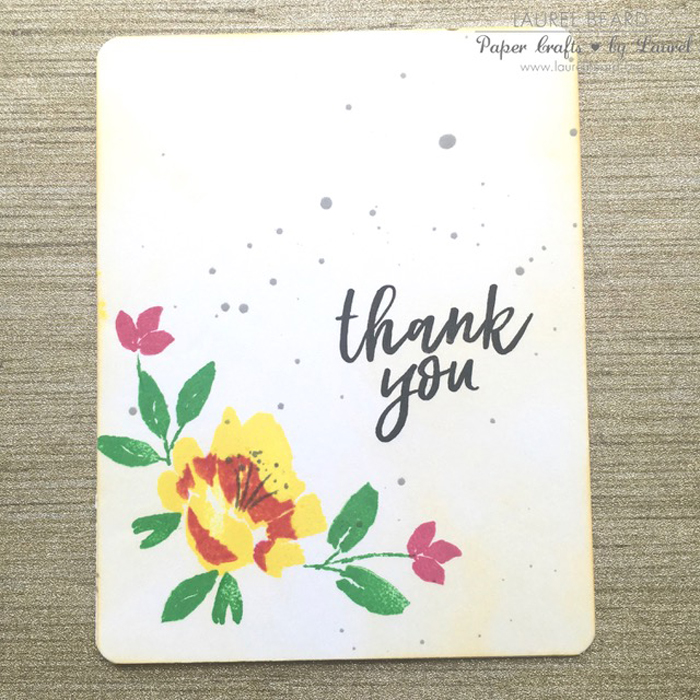 And here is a close up of the stamping. The only additional thing I did here besides the stamping was I heat embossed the center of the flower to give it some extra shine. This is totally an option. It would be beautiful without this step also. As a finishing touch, I flicked on some Hickory Smoke distress Ink and blended the edges of the card stock with Tea Dye distress ink to give it a more aged look. Sequins would also look beautiful here, but alas, I stink with sequins placement, lol!!!! Which is why you always tend to see ink splatters on my cards. I love the random appearance it leaves behind.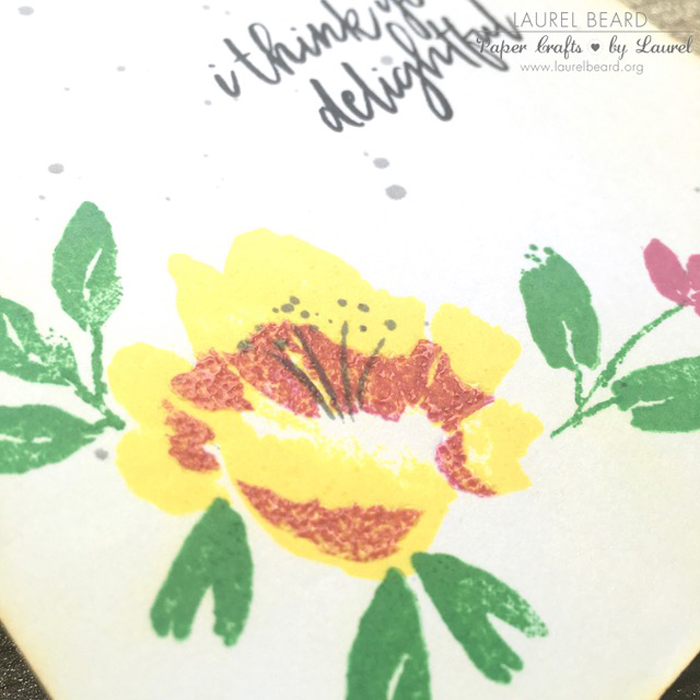 Thanks so much for joining me today! I'll be back with one more post that will sure to get your sweet tooth a knocking!! I will see you again soon!
Here is a look at the layering guide I used as a point of reference, courtesy of the Concord & 9th blog.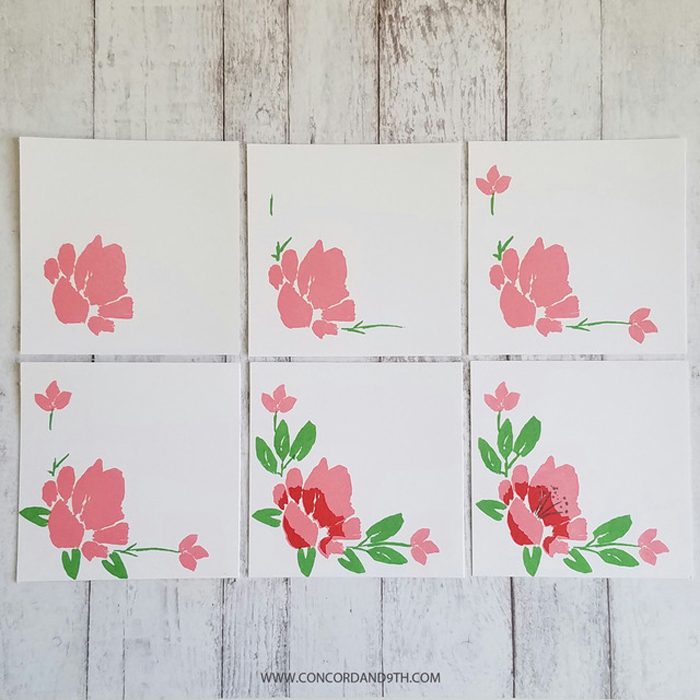 Now that you have seen what she can do, learn a few fun facts about her.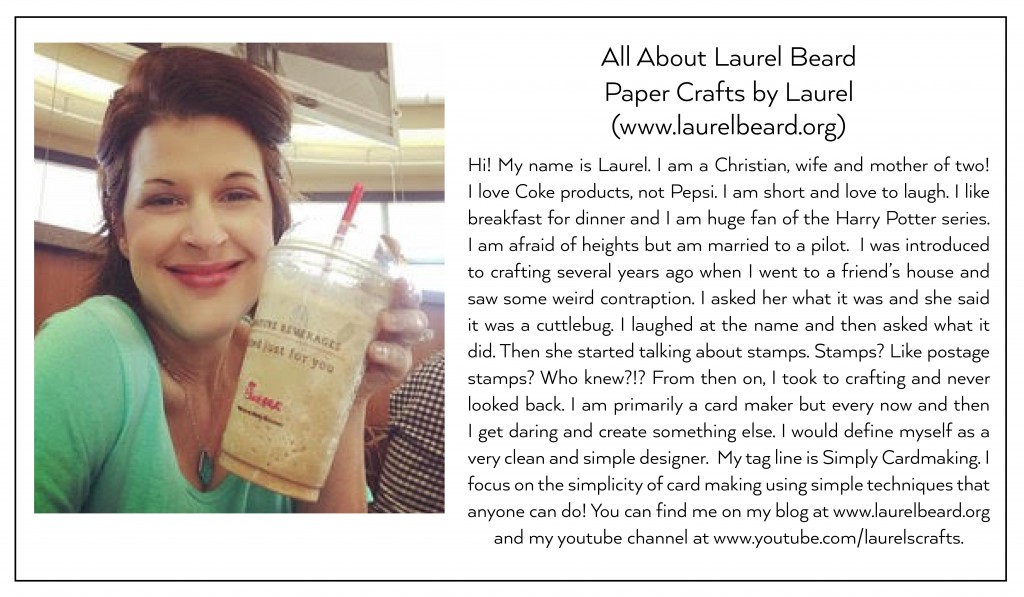 Supply List:
Concord & 9th
Brushed
Blossom
Stamp Set

Memento
Sorbet
Scoops

Hickory
smoke
Distress
Inks

Tea Dye
Distress
Inks

Neenah 110lb.