Hi Everyone,
During this strange and sometimes scary time, we want to bring you a bit of sunshine. Nothing could be better than to share two awesome complementary projects by Heather Telford. As many of you know, Heather is a super talent and knows how to bring out the best in a stamp. Below are two of her designs using a new stamp named Dazzle by Penny Black.
Before we continue with the ins and outs of Heather's lovely designs, we want to let you know that we are hoping all of you are healthy and safe!  We are doing our part to stay healthy and keep everyone safe by staying tucked away with a small crew, following all the regulations and guidelines, practicing social distancing, and washing and disinfecting our hands constantly. By doing this, we can safely (and happily) send your orders to you in hopes they will brighten your day and spark some creativity!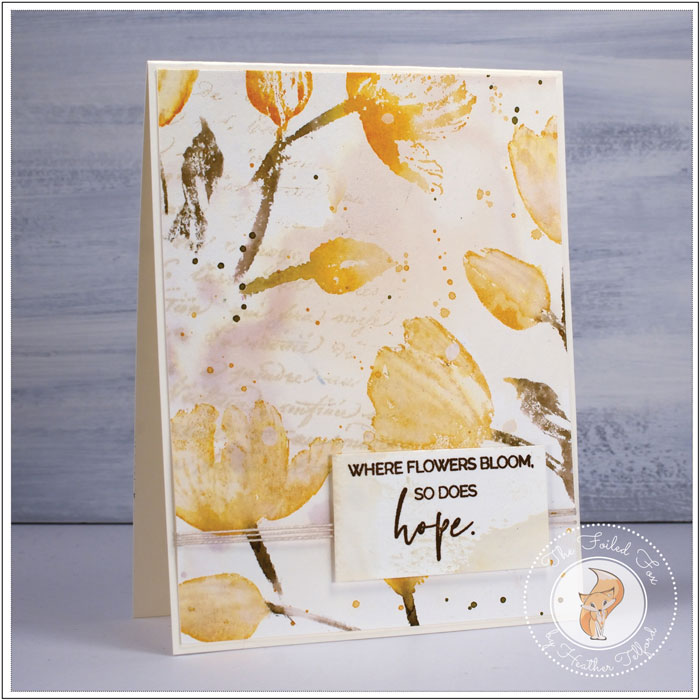 I created two panels using the same technique then finished them off with variations. To begin I swiped some antique linen distress ink on a glass mat then spritzed with water to create diluted color. I swiped hot pressed watercolor paper through the ink so I would have pale ink patterns on the panels a bit like aged or tea-stained paper. To add to the vintage appearance I stamped part of the PB 'script background' in antique linen on both panels.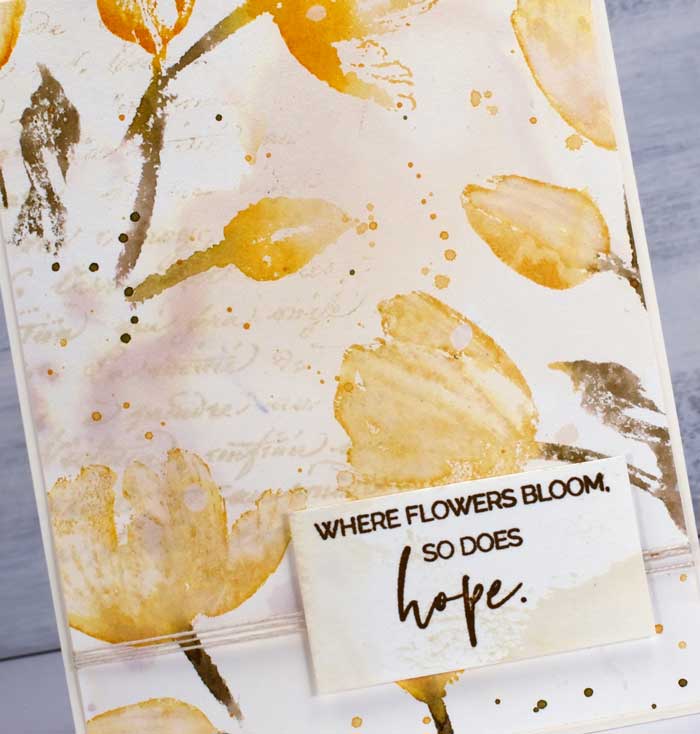 The 'dazzle' stamp is a large cling stamp featuring two full tulips and two buds. I inked it with scattered straw, wild honey and forest moss distress ink. I spritzed the stamp lightly then stamped off the edge of the panels. I wasn't trying to get a full print of the stamp, quite the opposite in fact. I wanted partial prints so, as well as stamping off the edges of the panels, I also wiped ink off the stamp before pressing onto the paper so sections of the image would be missing.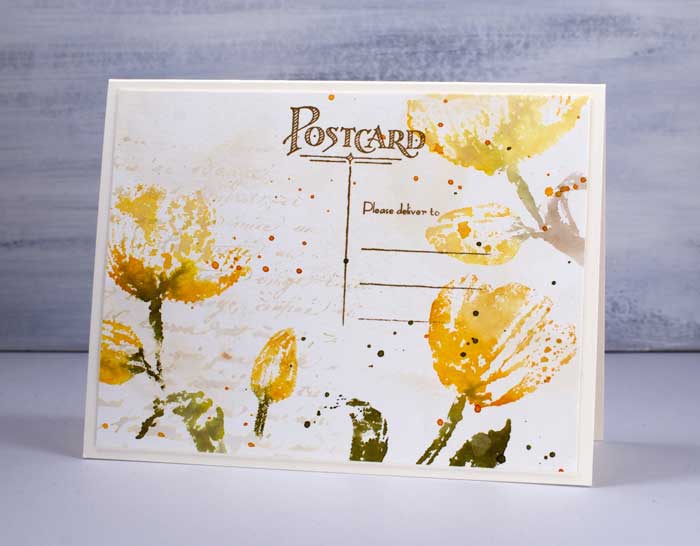 On the portrait-oriented card, I blended some of the petals with water to give them a faint transparent look on the other panel I left them as partial prints. I like the delicate nature of both looks. After the tulip stamping was dry I splattered some diluted wild honey ink and forest moss ink over the panels to suggest some movement and of course just because I love splatter!
To finish off the portrait card I wrapped some natural hemp twine around the panel then popped up a sentiment stamped in vintage photo archival ink. For the second card, I stamped part of the new 'vintage postcard' stamp in the same archival ink.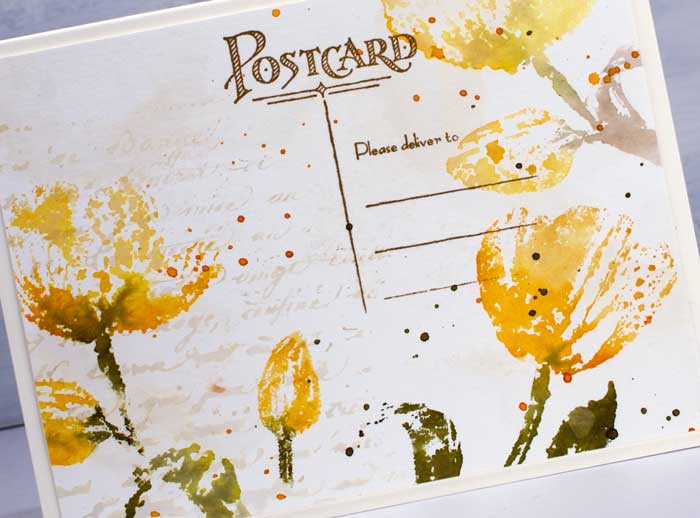 I really enjoyed making what was essentially my own patterned paper for these cards. I may do this again on a larger scale as this style would work without a stamp positioner seeing that perfectly stamped images are not a requirement.
Take care of everyone; I hope you are able to enjoy some creative pursuits during this very unusual and difficult time.
More about Heather: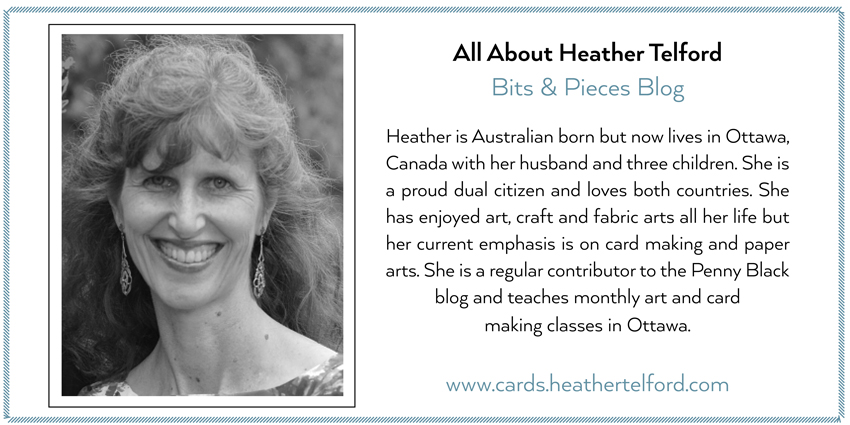 •   •   •   •   •   •   •   •   •   •   •   •   •   •   •   •   •   •   •   •   •   •   •
Supply List: