Hi Friends,
Today I am sharing a dreamy card design that uses one of the most lovely stamps set by Papertrey Ink – Ink To Paper. Effortless Beauties is filled with gorgeous flowers, and it has equally beautiful leaves and berries to accompany them. This is a stamp and dies set I will reach for time and time again!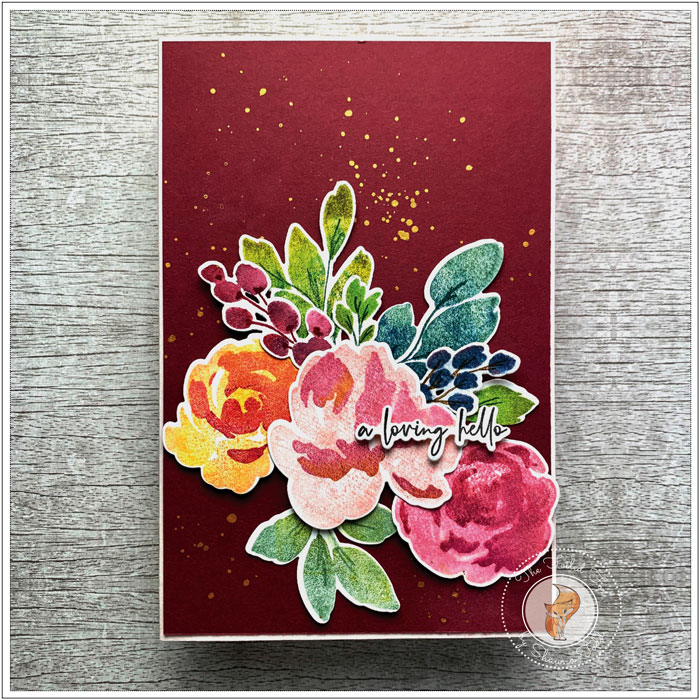 I love rich jewel-tone colors and the flowers in the stamp set were perfect for that. Using the same stamping technique I usually use by cutting out the image first, then using a stamp positioner and the negative part of the cut-out as a holder, I stamped each of the flowers, leaves, and berries onto hot-pressed watercolor paper and made sure I spritzed the inked stamp each time before I stamped onto the paper. This allows the ink to move and flow on the watercolor paper.
HINT: if you want to get a detailed look at how the stamping was done with precision, check out my last video here.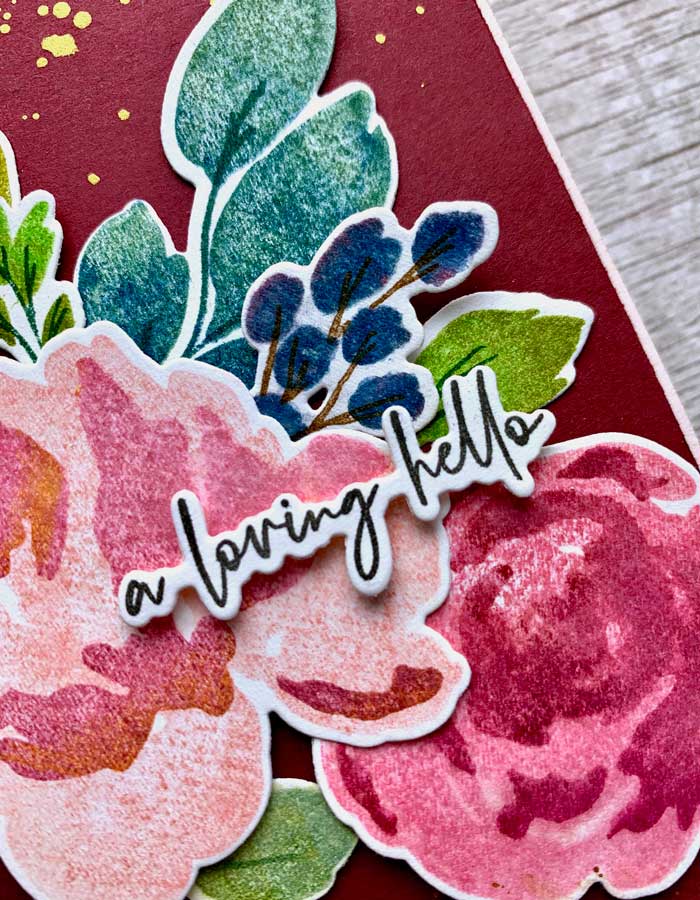 The Papertrey Ink ink colors I used for the flowers were:
Pink center flower: Sweet Blush, Hibiscus Burst, and a touch of Autumn Rose
Dark rosy flower: Hibiscus Burst, Autumn Rose, and Raspberry Fizz
Yellow flower: Bright Buttercup, Summer Sunrise, and a touch of Orange Zest
The leaves were stamped the same way. The ink colors used were:
Spring Moss, New Leaf, Ocean Tides, and Pinefeather for the shading and veining
For the more bluish leaves, I used:
Ocean Tides, Enchanted Evening, and Pinefeather
Finally, the pink-red berries were colored with Hibiscus Burst, Autumn Rose, and Scarlet Jewel. The blue berries were stamped with Enchanted Evening and Cocoa Bean.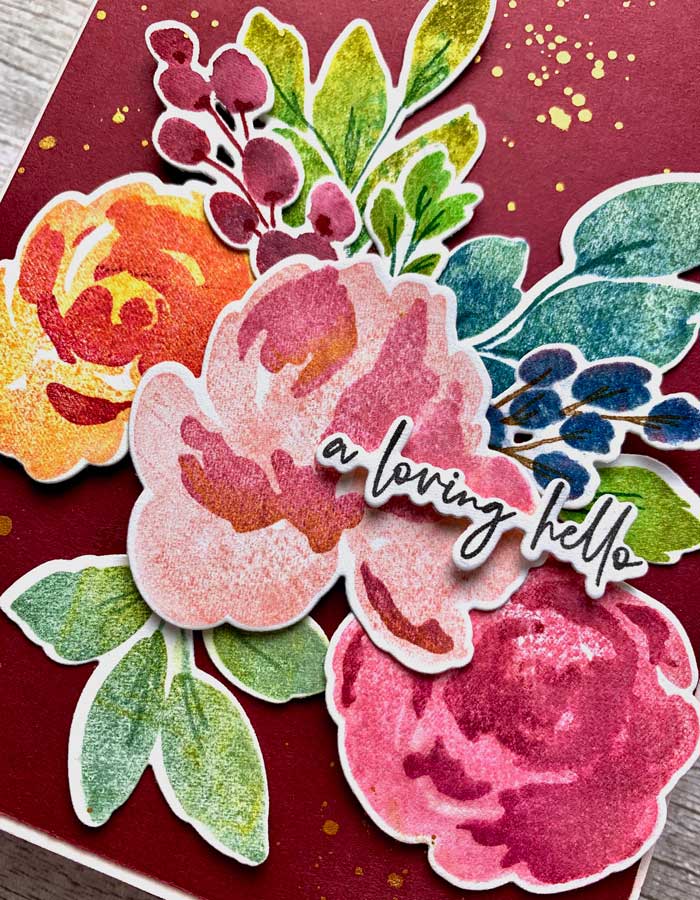 Included in this stamp and die set are a few sentiments that you can cut-out and then stamp (using my same holder technique). For this card, I stamped "a loving hello" in True Black ink.
I was now ready for assembly. Using a pale pink card base, I added a slightly smaller Autumn Rose card panel, then splattered it with flecks of gold Finetec paint.
The flowers, leaves, and berries were arranged and pressed into place with foam tape for the flowers and glue for the leaves and berries.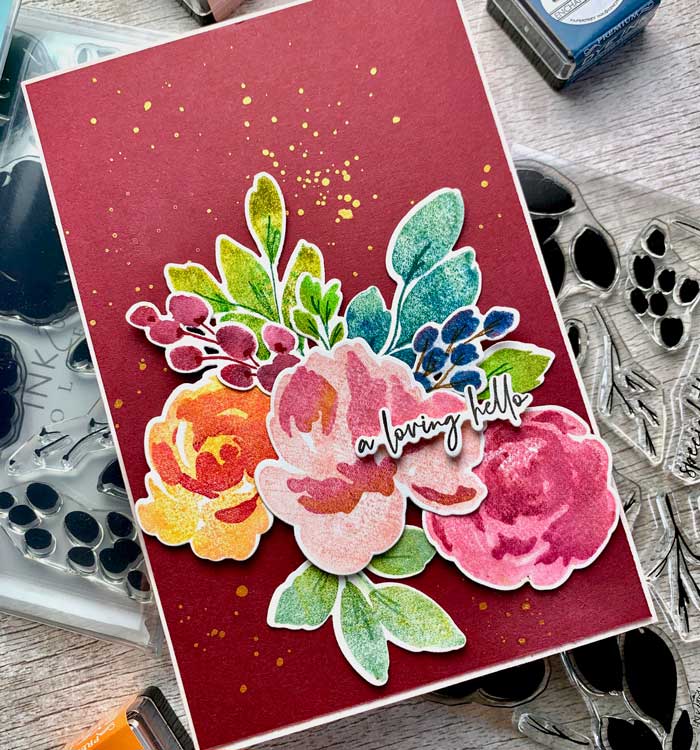 For the final step, I added the sentiment. ♥
Goodies Used: