Hi Creative Friends,
We are sharing new, festive, and super fun new goodies from Moda Scrap, an Italian paper, stamp and die company. They have so many awesome holiday products, from fun papers to stamps and dies and all with super prices and exceptionally well-thought-out designs. You can make cute cards and boxes to give, plus ways to decoratively give your homemade edible goodies.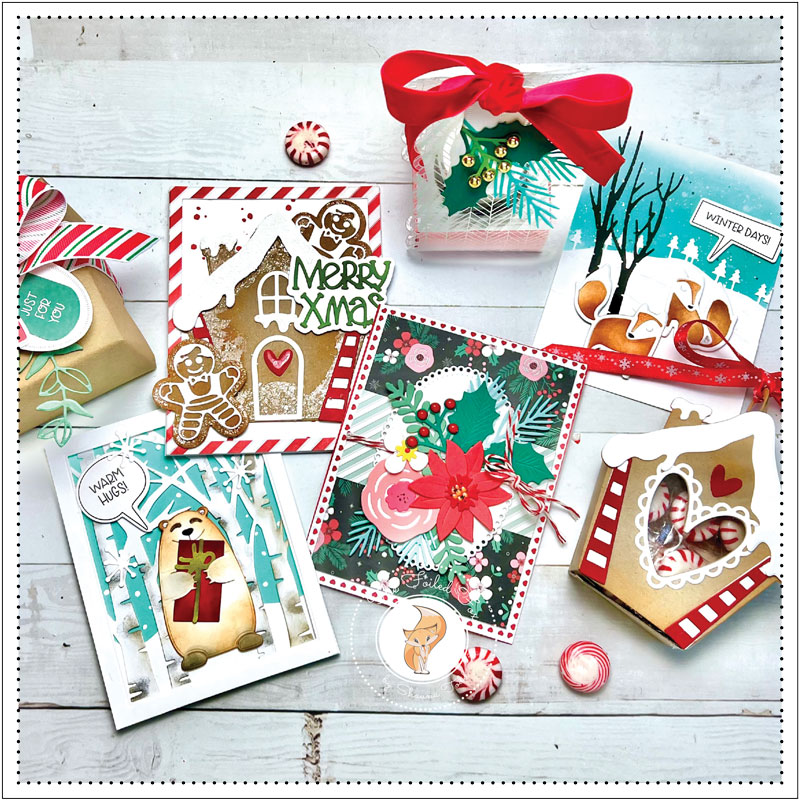 Take a peek at the video below. It is chocked full of ideas and inspiration!  Then, give a glance at just a few featured pics from the video. We have also included a complete supply list to give you a closer look at some of the great projects.
Below is a joyful card design featuring a few of Moda Scrap's beautiful papers, foliage, and flowers.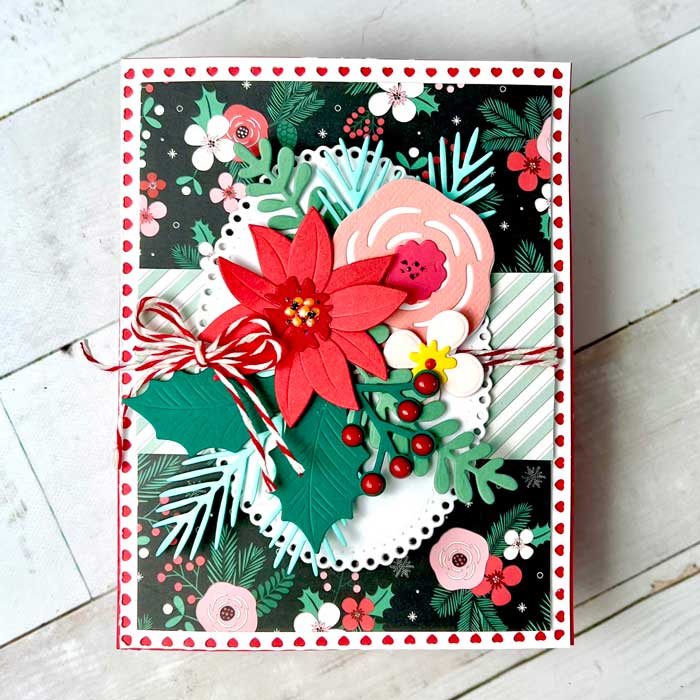 You can make adorable gingerbread houses, either as a card or make a box using the coordinating dies. Decorate them just the way you like them and fill them with your favorite goodies to share! Here are a few ideas.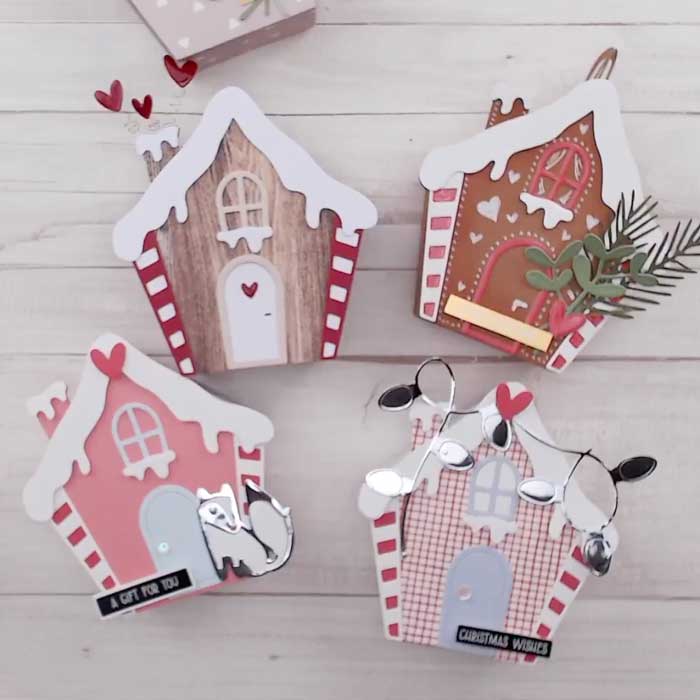 In the next pic, we are sharing a few of their adorable critters. Of course, we love the foxes, but the bear is super cute too!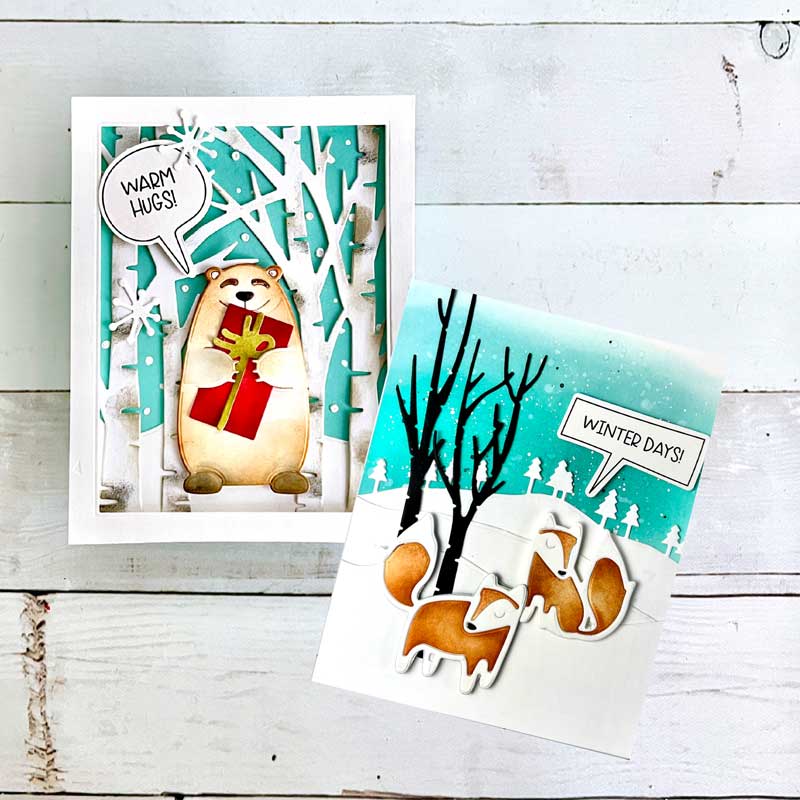 Below are a few ways you can use their creative bow tags and a handy holder for your homemade jams or homegrown honey, or stuff it full of your favorite candies.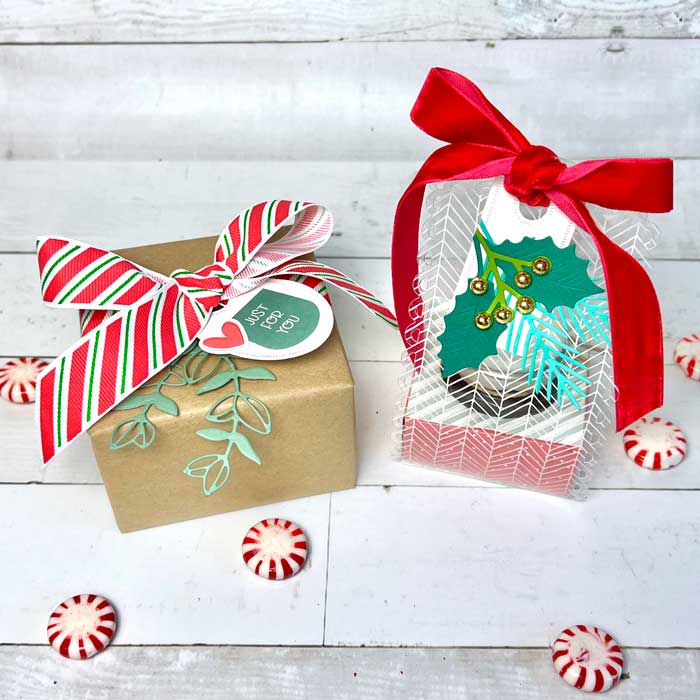 We hope you had a chance to check out the video.  We know there are bunches more projects featured in the video.
Hopefully, these ideas have inspired and whet your creative appetite so you give something a try! To find all the new ModaScrap goodies, check out the list below. Thanks so much for watching and we would love to know your favorites!  ♥
Goodies List: