Hi Everyone,
I am popping in with a new card design featuring the enchanting Blooms stamp set by Penny Black. In this set are beautiful displays of blossoms. I chose a couple of them to create this watercolored panel.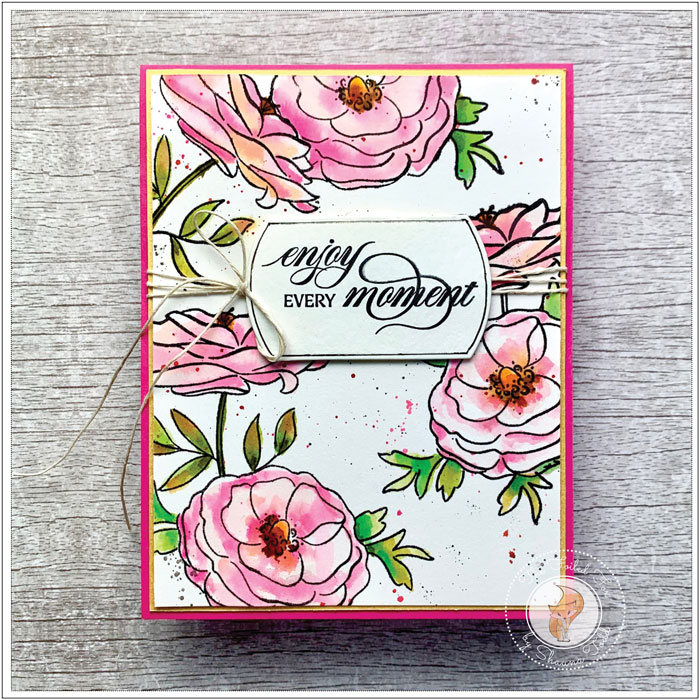 Among the many flowers in this set, there are two single blooms with leaves that work perfectly together. These are the only two I used for this card design.
To get started, I first stamped the two blossoms several times onto a plain piece of copy paper and then roughly cut them out. Now with a stack of flowers, I fiddled with the arrangement until I got it the way I wanted. By taking the time to prep meant it would help limit any mistaken stampings onto the hot-pressed watercolor panel. At this same time, I also stamped the two flowers onto a piece of masking paper and cut them out very carefully directly on the outside stamped line.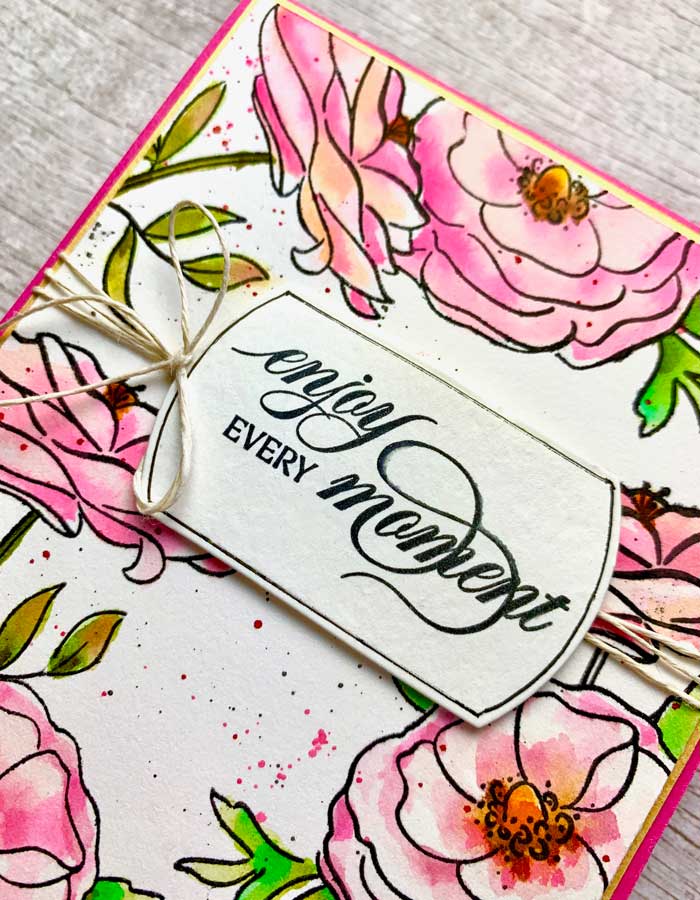 I was now ready to stamp on the real hot-pressed watercolor panel. Since some flowers were behind others, I stamped the flowers that were on top (or forward) first, then covered them with the masking paper and stamped the ones behind. I used a waterproof ink like Versafine Black Onyx or VersaClair Nocturne ink is great for this too.
Now that the panel was stamped, I began my painting by smooching a few pink colors of Papertrey Ink inks (see 'Goodies Used' list below) onto an acrylic board. Then using the wet on wet method, I lightly moistening a flower with my brush. added the light pinks first, then the darker ones for shading. The leaves were painted the same way.
With the flowers and leaves painted, I lightly splattered on some Raspberry Fizz, then some Sumi ink.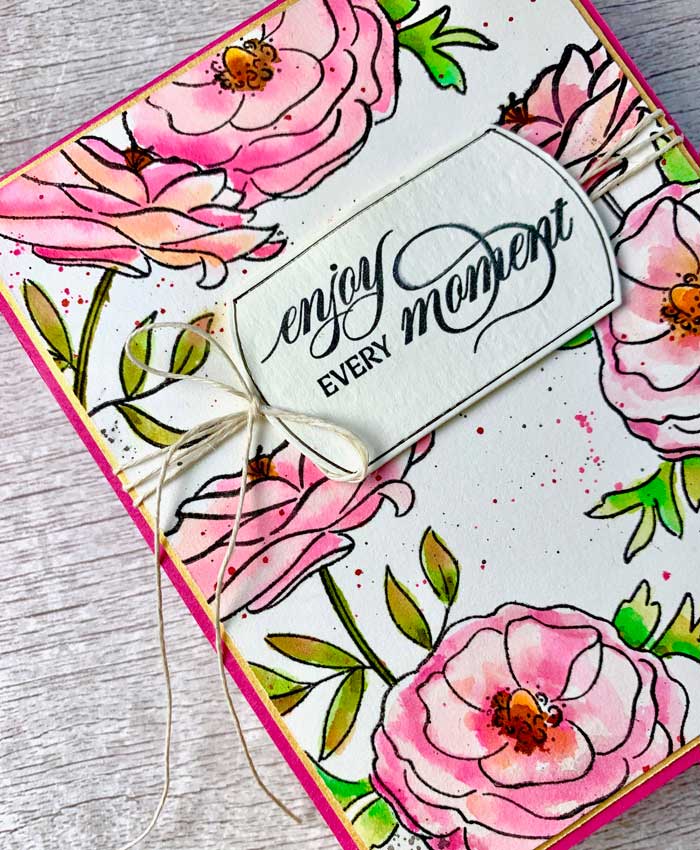 When the panel was dry, it was trimmed a little on the edges, then mounted onto a Shimmer Gold panel.
The sentiment was stamped onto a scrap of Luxe White paper using the same black ink as before, then cut out using one of the labels dies from Pinkfresh Studio's Basic Label frames. I used a Micron pen to carefully draw a line around the edge.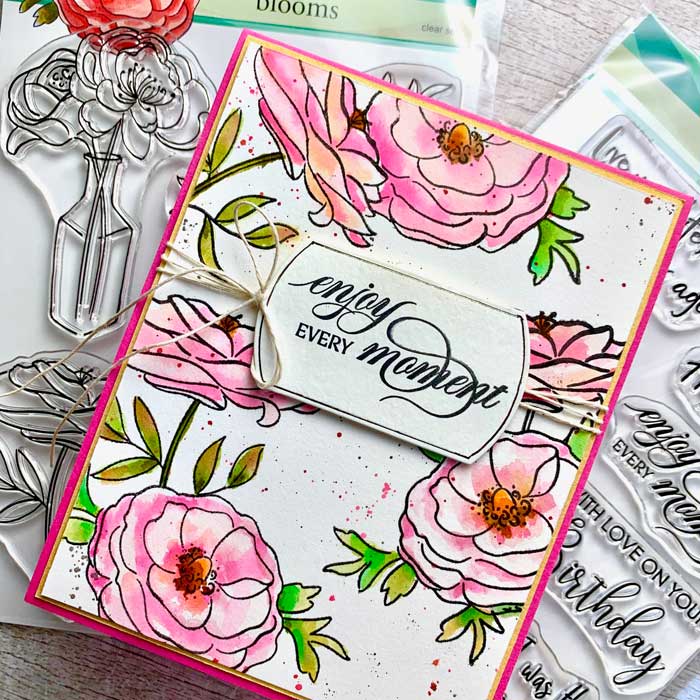 To finish up, I wrapped some natural twine around the flower panel, tied a bow, then adhered it to the card base. The sentiment label was added with some foam tape.
Goodies Used: