HI Crafty Friends,
April showers bring May flowers… and that is so true in my garden. All my lovely roses are in bloom! So I had to commemorate this beautiful time of year by bringing you a card design filled with yellow roses.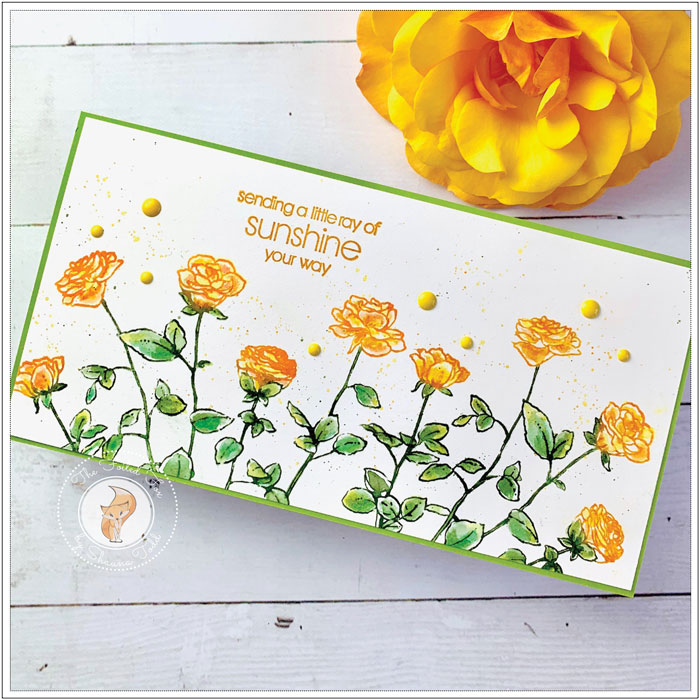 To create these wonderful flowers (roses are my fav!) I used the Fresh Cut cling stamp by Penny Black, a few Karin watercolor markers, and hot-pressed watercolor paper… and one more important tool… a stamp positioner.
I wanted a beautiful row of roses so I cut a slimline watercolor paper panel, placed it in my stamp positioner, positioned the stamp just right, then colored the blossom part of the stamp first by rubbing a Karin golden yellow marker across the flower stamp with an average amount of pressure, then stamped onto my panel.
On a side note, these markers are so awesome and juicy that you don't need to flood the stamp with color. The other cool thing is that usually you only need a few to complete a project. I only used four markers…
Once stamped, I used a small moist paintbrush, started at the base of each flower, and lightly brushed from the base to the interior of the flowers to draw out the color. To add more color for shading, I scribbled a bit of the marker color onto my glass mat and used the mat as my palette. For a deeper color or shading, I used a melon-colored marker.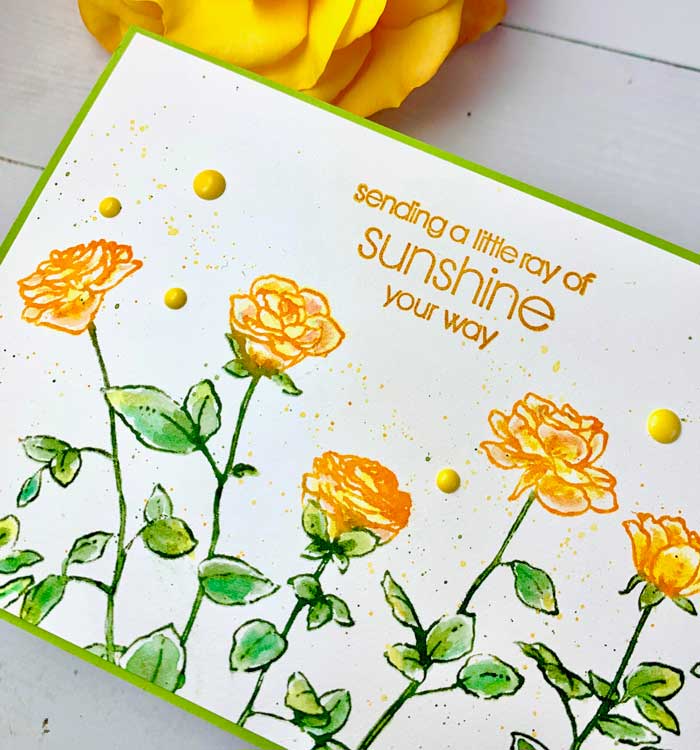 Once I was happy with the flowers, I rubbed on color with a green marker and colored the stems and leaves. I used the same technique for blending color into the leaves. I scribbled on some yellow and a little teal from two other markers onto my mat and used these to add dimension and shading.
Before moving the stamp (this is really important, do not move your stamp from the stamp positioner until you are completely happy and finished with the painting of the flowers and leaves). I rubbed on a little more color to the stamp and stamped again in areas that I thought needed more definition before moving on.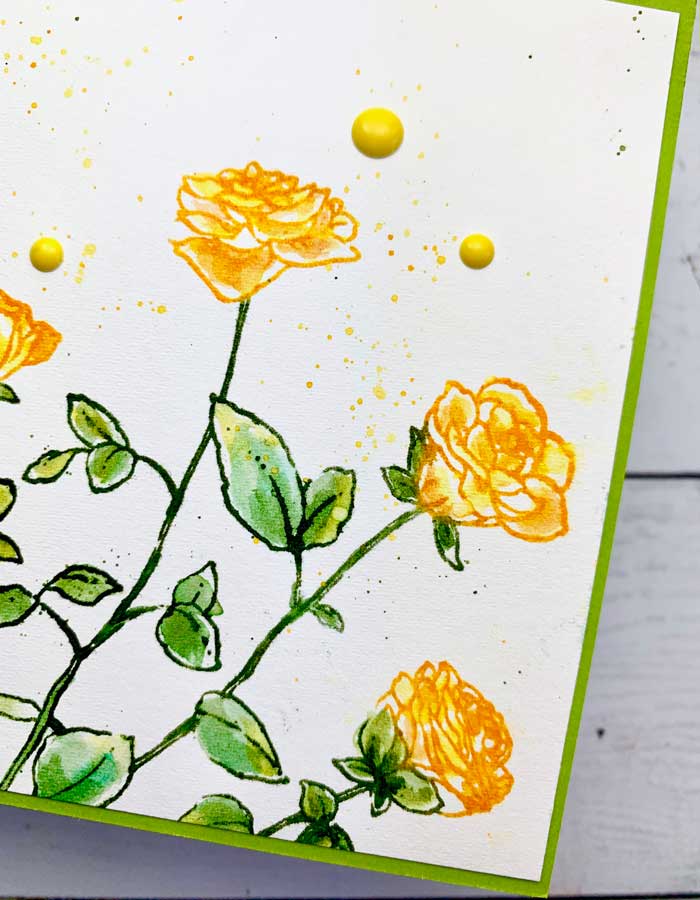 With all the stamping and coloring done on one part of the panel, I repositioned the stamp in order to fill the rest of the panel with flowers. I used the same technique as before, making sure I didn't move the paper or stamp until I was completely satisfied with the results.
To finish the panel, I splattered yellow and green with my brush, then stamped the sentiment from the Thinking of You stamp set by Penny Black. I used Harvest Gold ink and stamped it several times to get the intensity of color I was looking for.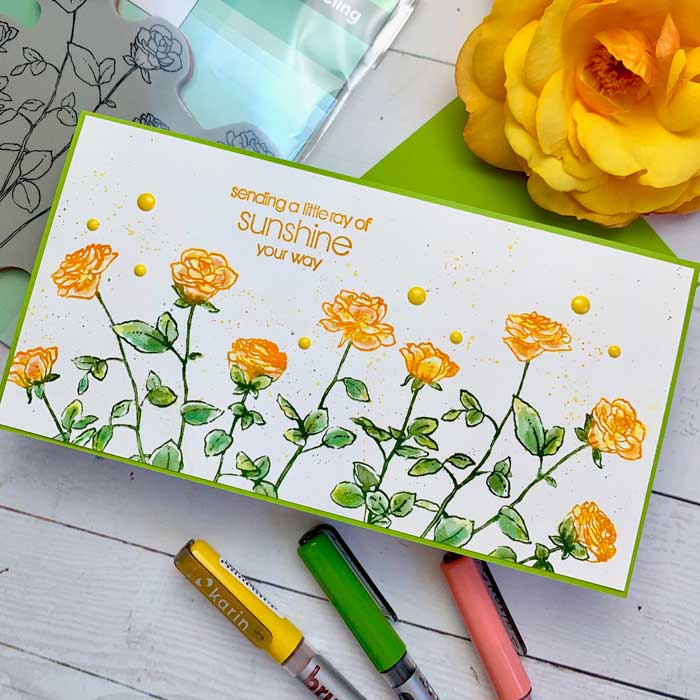 The rose panel was mounted onto a green card base and yellow enamel dots were added for a little dimension and interest.
And there we have it… my rose garden! ♥
Goodies Used: