Oh my gosh, what a gorgeous display of flowers by Laurel Beard of Paper Crafts by Laurel! She has brought us such a nice surprise to start the week. Enjoy these stunning flowers, three different ways, using the Penny Black Freshly Cut Flowers cling set.
Also, learn a little about Laurel in her short bio below. She is very talented and such a lovely person you will want to get to know her and follow her blog!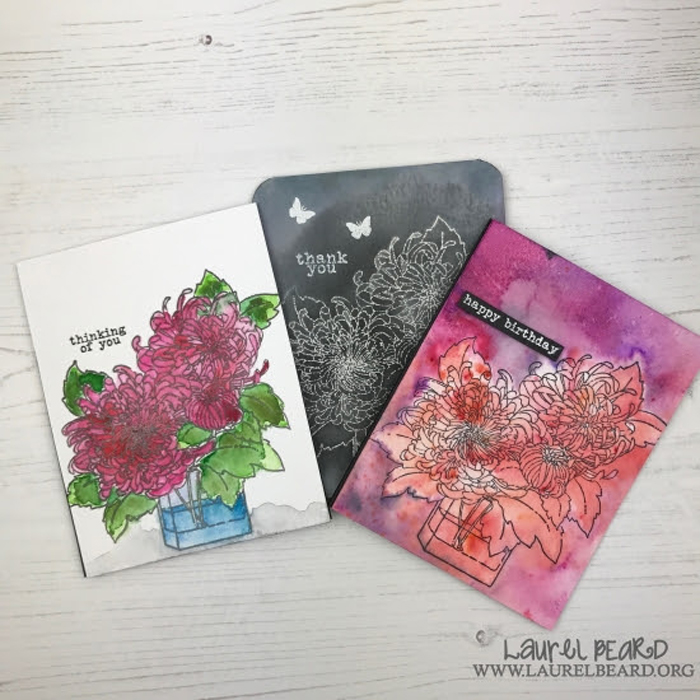 Hi there!!! I'm back with the sweet folks over at The Foiled Fox today with a trio of cards using the same stamp set but colored three different ways. I'm using the Penny Black Freshly Cut stamp set on all three cards.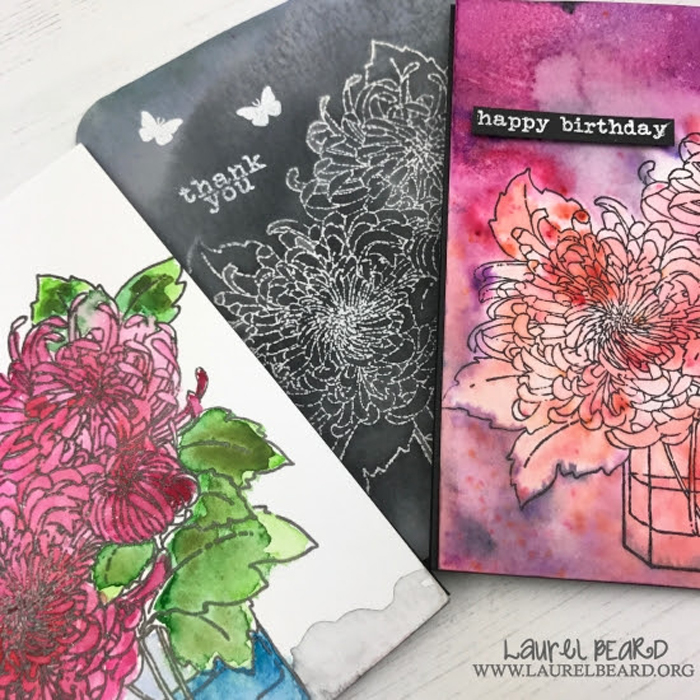 Let's take a look at each card up close and personal! The first card, I stamped the image in white pigment ink onto watercolored cardstock, sprinkled on white embossing powder and heat set. The little butterflies are from the Concord & 9th Buttery Beauty stamp set. Then I took two colors of distress ink (Hickory Smoke and Black Soot) and pressed the ink pad directly to my card, rubbing it all around until I got the coverage I wanted. The embossed lines of the images will resist the ink. Once all the ink was applied to my card, I spritzed it with water and set aside. Seriously! The water did all the blending for me.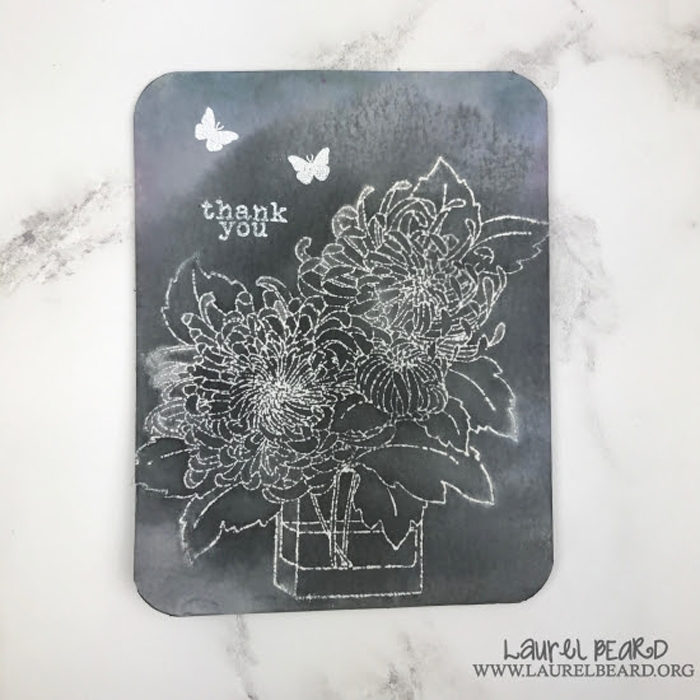 Next up is a very colorful version! I used just two colors of Color Bursts on this card (colors linked in supply list). Again, using watercolored cardstock, I stamped the image with a waterproof black ink, like Versafine Onyx Black. I liberally sprayed the card panel with water until it was soaking with water! Then I gently tapped out the color onto the card panel. The water will move the powder like magic. IF you want to move the color around more, grab a paint brush and move it around OR you can spray more water! This was the quickest card to make of the three.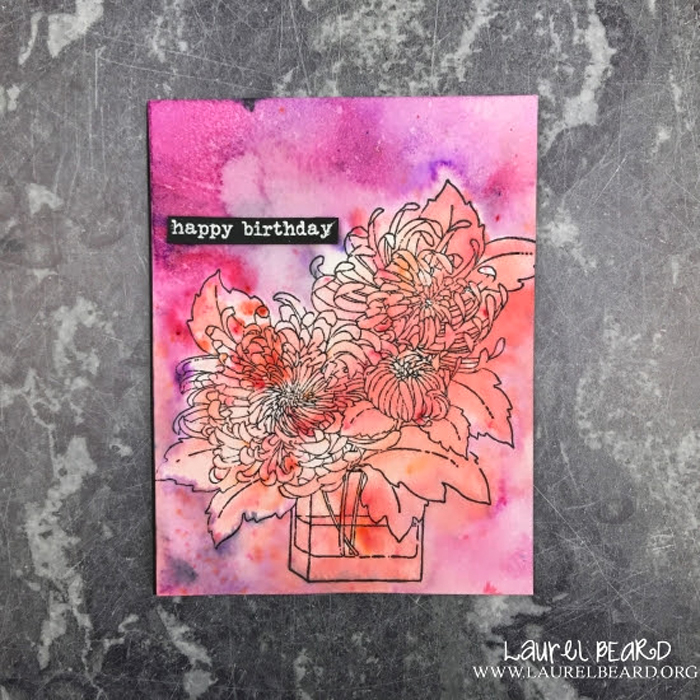 And finally, my final card. This card uses traditional watercolors. I used the Gansai watercolors and quickly added some color the image.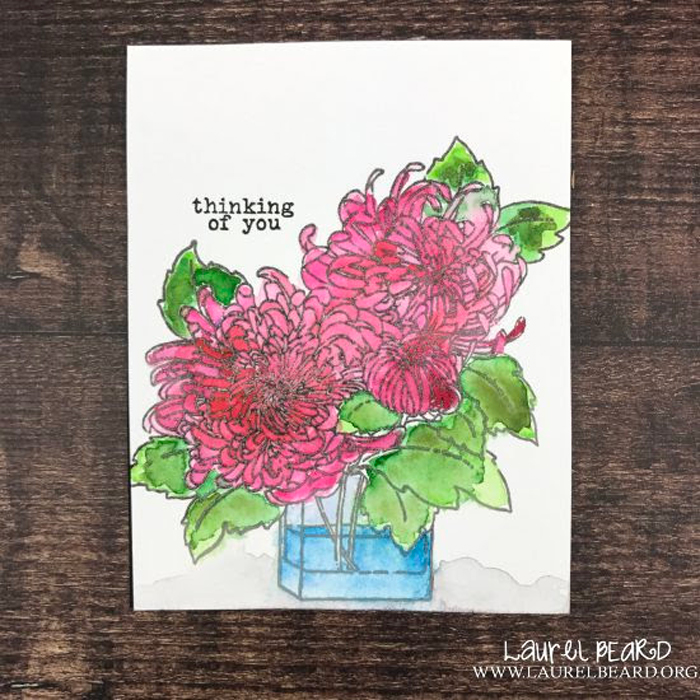 So there you have it! Three cards with the same design, just colored in different ways… Thanks again to the folks at the Foiled Fox for letting me hijack their blog again today! I'll see you again soon!!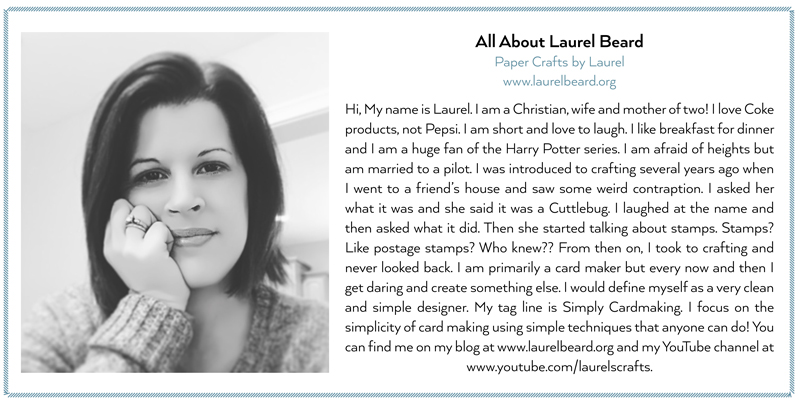 Supply List: