Hi Creative Friends,
I am sharing a fun Teacher Appreciation card design with you today. It is using the brand new Treasured Teacher stamp and die, This set is so many fun elements so you can create a ton of super cute card designs.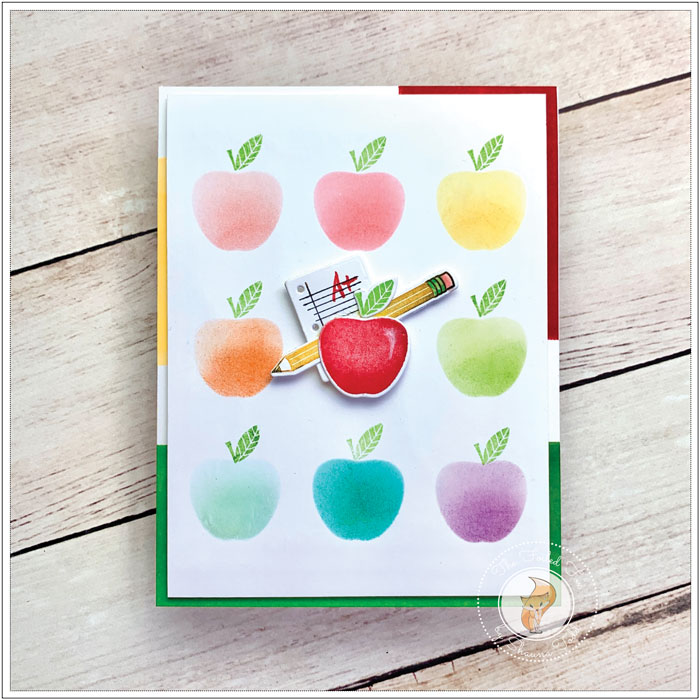 For this card, I used a few of my favorite pieces in the stamp and die set. First, and foremost, I used the ubiquitous apple in a rainbow of colors. Then, I couldn't resist the adorable notepaper and pencil.
Before I jumped into making the apple card front, I made an A2 white card stock card base, then set it aside. Next, using an A2-sized white card panel, I sectioned off three areas around the perimeter with Post-it tape, then swiped ink in each of the three areas to create a color block border. I used New Leaf ink at the bottom, Lemon Tart on one side, and Pure Poppy ink on the other side. When the panel was dry, I applied it to the front of my card base.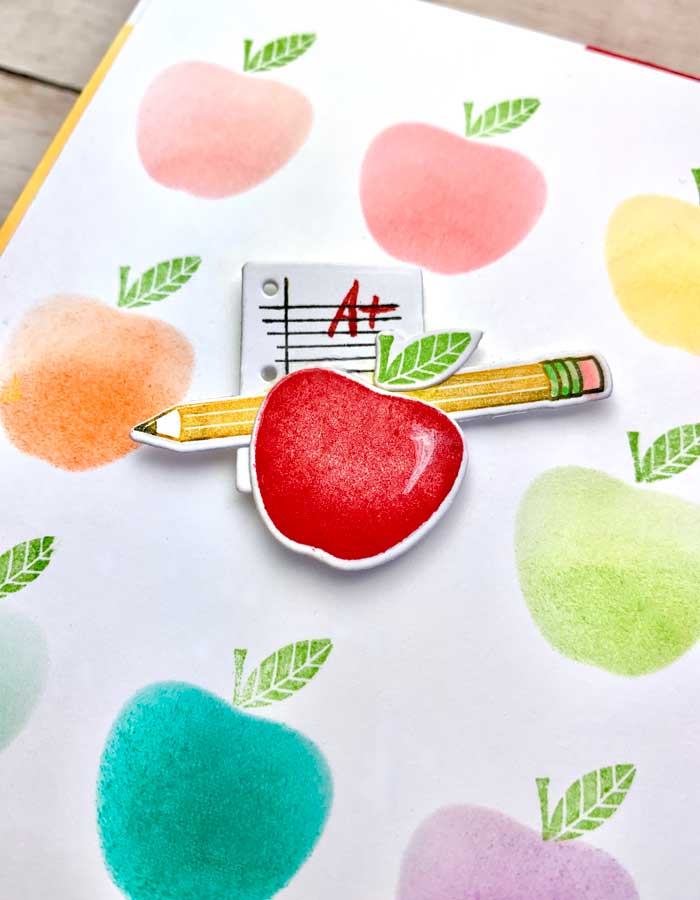 Now onto making my apple card front. I started with a piece of 4″ x 5.25″ Bristol paper. Then created a template by cutting out a rectangular piece of cardstock 4.25″ wide and high enough to have ample room above and below the apple die and cut out three apples in a row. (see pic below) This helped me keep apples even and straight in a row!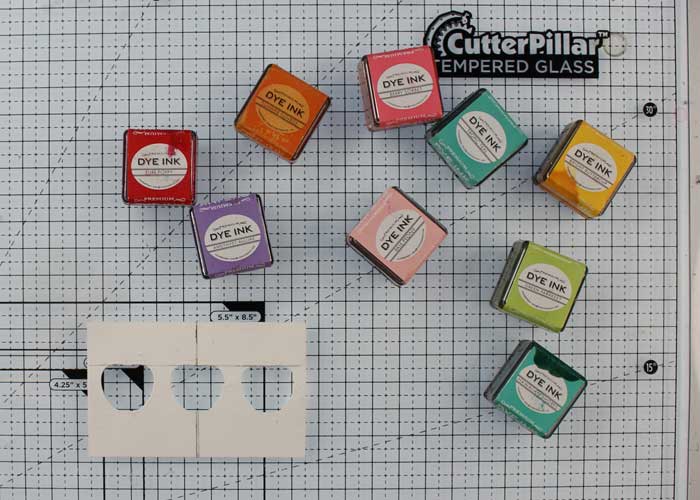 Next, I ink blended three rows of three apples using a rainbow of colors. The colors used were: Pale Peony, Berry Sorbet, Bright Buttercup, Summer Sunrise, skipped the next one, then continued with Green Parakeet, and for the final row, Hawaiian Shores, Tropical Teal, and Amethyst Allure. Once my rows of apples were done, I stamped on the stem and leaf with New Leaf ink, added foam to the back of the panel, then applied it over the top of the color-blocked panel.
Finally, I cut out the apple, pencil, and notepaper using the dies, then mounted them in my stamp positioner, and stamped them using the corresponding stamps. The inks used were: Pure Poppy and New Leaf for the apple,  True Black and Pure Poppy for the notepaper, Bright Buttercup, Honey Nut, and a bit of True Black for the lead and top. I just had to make the pencil a Ticonderoga #2 by coloring the stripes green and the eraser pink. Then, with a bit of foam tape, I mounted the notepaper, pencil, and apple to finish the card!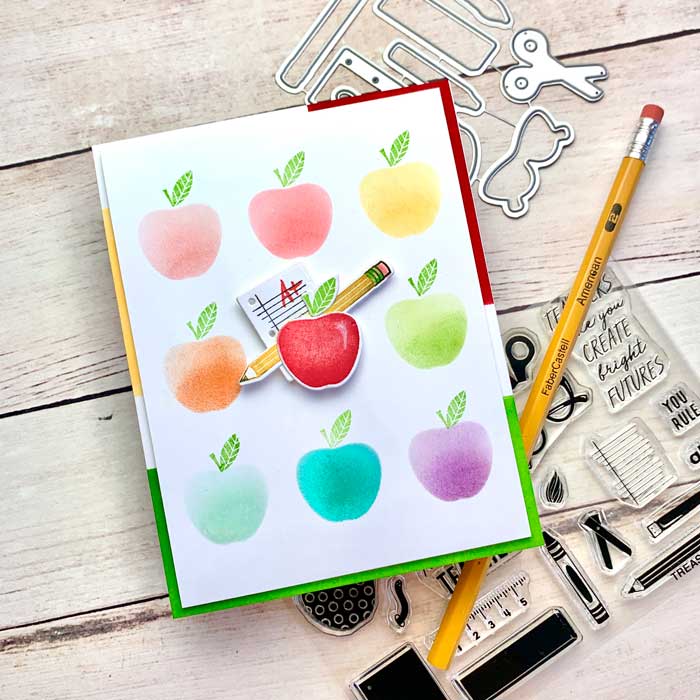 This was a really fun card to make and I think you can send it to any student, teacher, or anyone like me that just loves the cute academic bits and pieces! ♥
Goodies Used: