Hi Creative Friends,
Today's card design features a gorgeous floral stamp by Penny Black called Gladness. I am not very good at naming the type of flower this is but I know they are beautiful when combined into a bunch.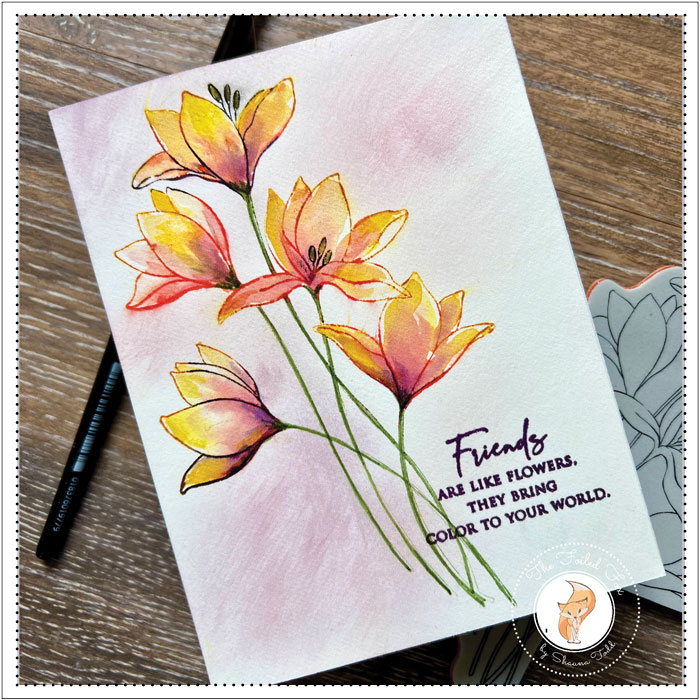 To make this card, I started with a hot-pressed watercolor panel and the stamp mounted in my stamp positioner. I inked the flowers (not the stems) with Mustard Seed on the tops and Worn Lipstick distress inks at the base, then spritzed it with water and stamped the blossoms.
From there, leaving the panel in the stamp positioner, I urged the paint from the edges with a damp brush. I also added more color by painting the centers of the flowers with Mustard Seed ink and Worn Lipstick that I had smooched onto my work surface. To add more depth of color, I added bits of Seedless Preserves and Villainous Potion ink to the base of each flower.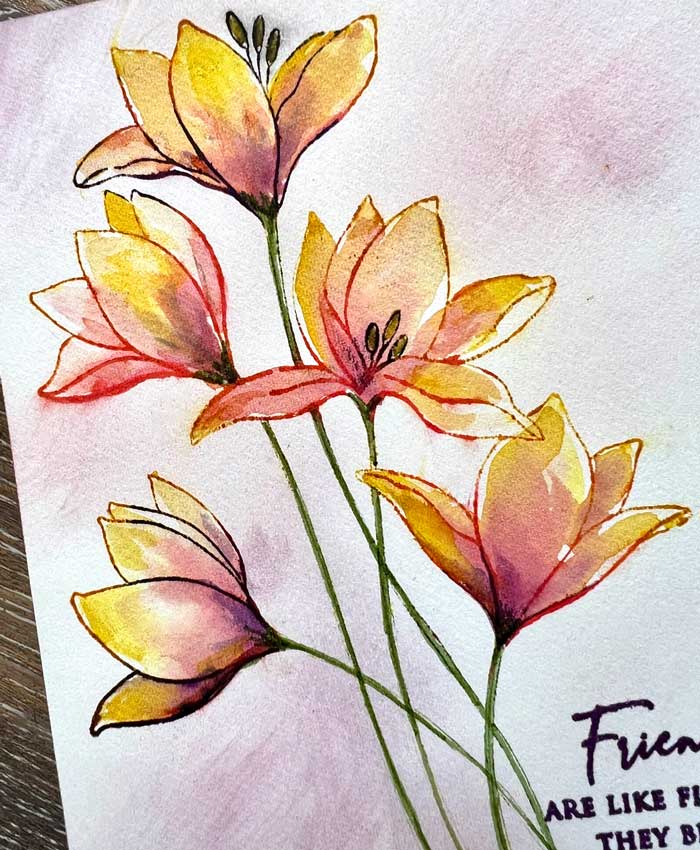 For the stems, I wanted as much control over where the color would go as possible so I used a green Tombow pen to color the stems on the stamp, spritzed them with water, then stamped the stems. I repeated this a few times to achieve a darker color green.
The few stamens of the flower showing were colored with a Tombow black pen, then stamped.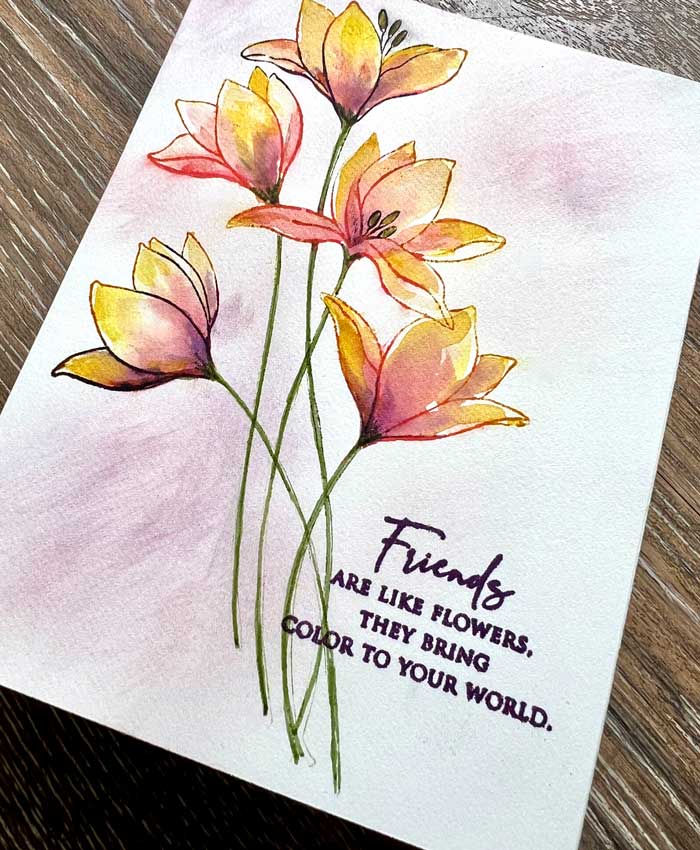 Once the flowers were done, I very gently blended Worn Lipstick onto part of the background with a blending tool, along with a pinch of Seedless Preserves. When I was happy with the amount of color, I swiped a baby wipe over the background area to give a 'swept' look to the background. This requires a very gentle touch!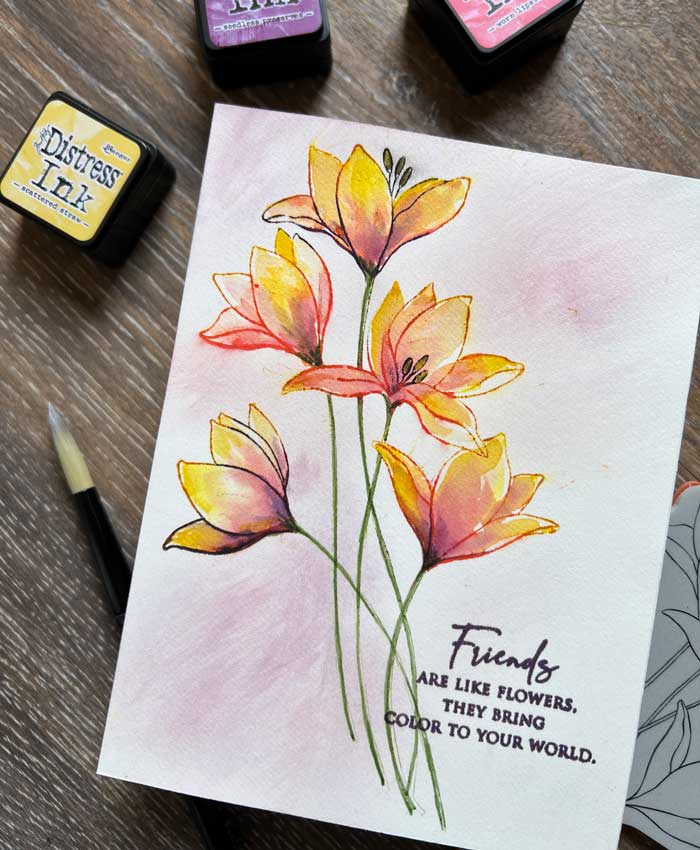 For the sentiment, I chose one of the wonderful sayings from the brand-new Double Our Joy stamp set by Penny Black. It was stamped with VersaClair Fantasia. After the sentiment was dry, the panel was then mounted onto a Vintage Cream card base to complete the card! ♥
Goodies Used: