Hi Creative Friends,
Today I am sharing a gold foiled project for all the hot foil enthusiasts! I have been admiring the Holiday Florals hot foil plate by Spellbinders for some time. It has everything you need to make a gorgeous poinsettia-filled card.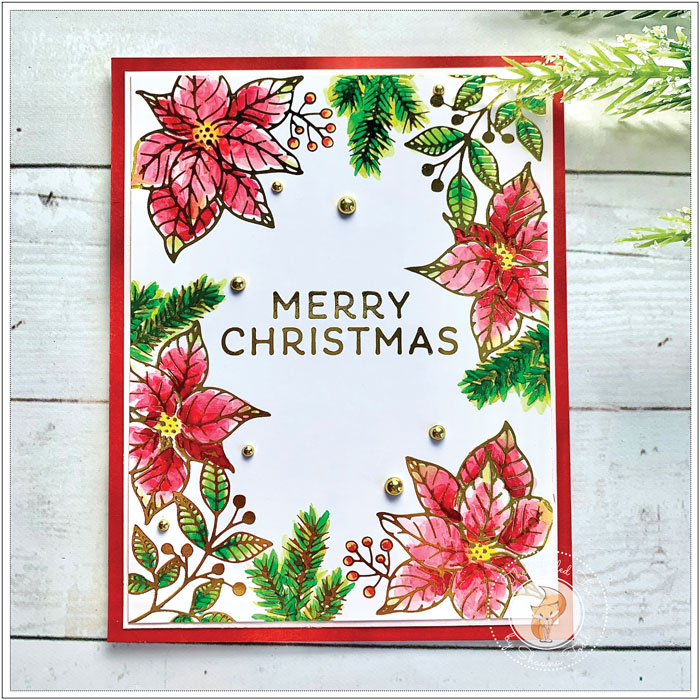 This is a very easy and beautiful card. The gold foiling just makes it, don't you think? If you don't have a Glimmer machine from Spellbinders, maybe this project will inspire you to get one or put it on your wish list! It is loads of fun and the results are STUNNING!
I actually started with a glossy photo paper since I wanted to experiment a little. I loved the result so I continued on. I foiled one side, then moved the plate to the other side, along with adding the sentiment and foiled again. The foil goes on magnificently but I think it would look equally as good foiled onto a smooth white cardstock.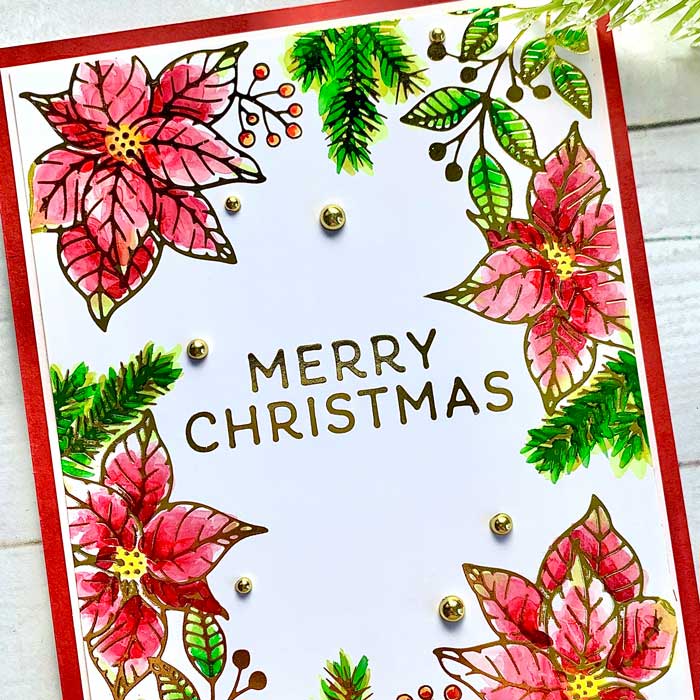 Once all the foiling was done, I began my coloring. One of the big advantages of using glossy paper is that when I applied the Copic marker colors, the colors blended beautifully. I first used R30 over the whole flower, then R89 near the center. I used R32 and R27 to blend and transition from the darkest and lightest color. The center of the flowers was colored with Y08, while the berries were colored with YR16 and a touch of R89.
The pine boughs were colored with YG93, YG95, and G28 over top. The leaves were colored with YG17 and G17, with a touch of Y08 at the tips.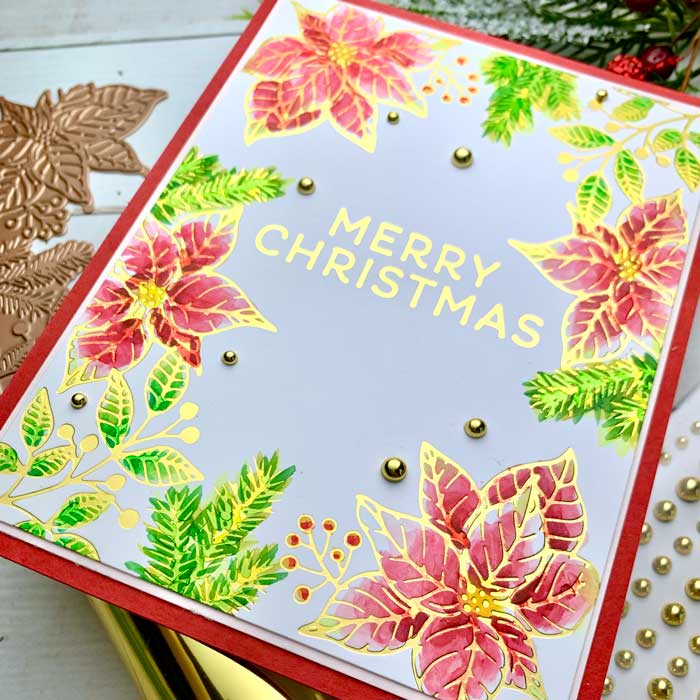 The coloring was done. You can see it was a snap to do! Next, I added a slightly larger panel of Pale Rose cardstock to the back of the poinsettia panel, then a larger yet Peppermint red cardstock panel to the back of the Pale Rose. Then the whole thing was mounted onto a white card base and gold embellishments were added to finish the card!  ♥
Goodies Used: