Hi Everyone,
Woo-hoo! It is another red-letter day!  We are always so pleased to announce that Heather Telford of the Heather Telford Cards, Colour, Paint & Paper blog is our guest today. Her projects are always bursting with bunches of creativity, color, and beauty. Take a look at what Heather has in store for us today.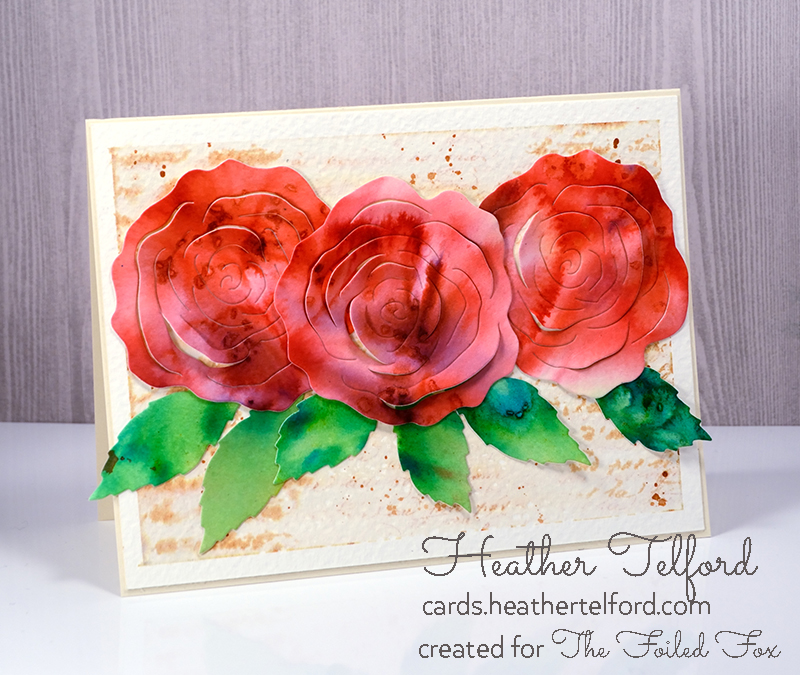 As you probably know by now, I love being a guest on the Foiled Fox blog. So here I am again.
One of my favorite watercolor mediums is definitely "Brusho" watercolor crystals; they are so versatile. To create today's rosy card I sprinkled crystals on hot pressed watercolor paper, spritzed with water then let the colors expand and blend. I used a brush to spread the paint over the panel so I could die cut roses and leaves once it dried. While it was drying I sprinkled some large salt crystals over the panel which added some pattern to both the red and green areas.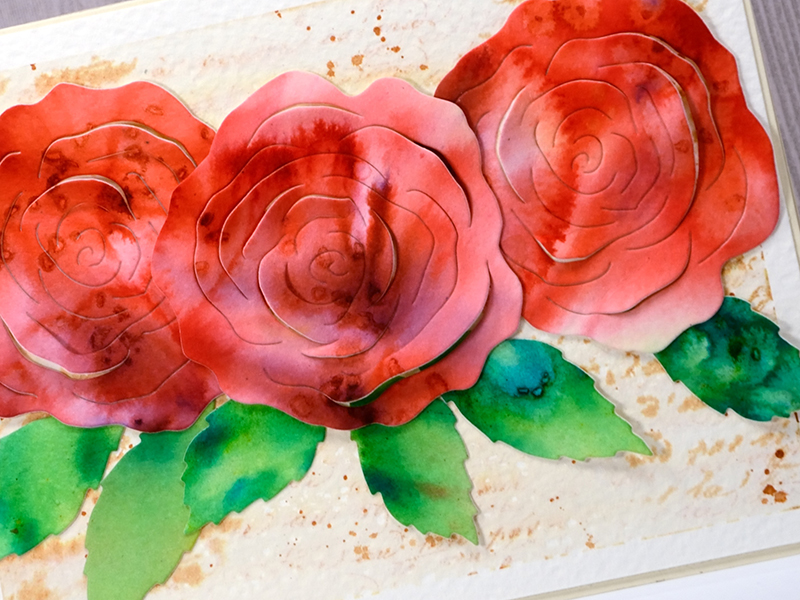 Once dry I used the 'Pop Out Rose' die from Penny Black to cut three roses and six leaves. The rose die is filled with partial cuts to create petals which can be popped up for added dimension. I gently bent some up and left others down when gluing. As a background, I stamped the 'Script background' stamp from Penny Black on watercolor paper with tea dye distress ink. I painted over the stamping with water to soften it and blend the ink over the whole area. Some splattered ink added to the aged look. I completed my card by overlapping and attaching the roses and leaves to the background then mounting the panel on a natural coloured card base.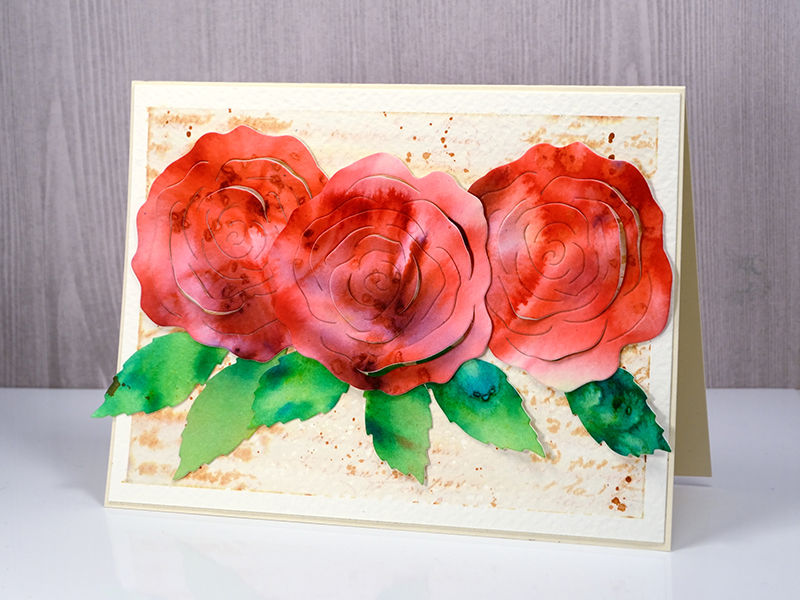 The beauty of the Brusho on this card can be seen in the range of reds and greens I got on my roses and leaves. I didn't do any fancy blending or shading; the Brusho gave me all that lovely variety.
Thanks for dropping in; I hope you are inspired.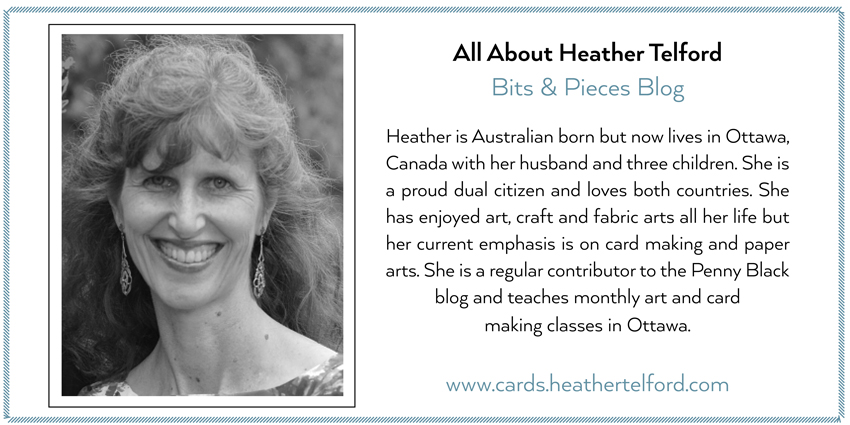 Supply List:
Penny
Black
Pop Up
Rose

Penny
Black
Script
Background

Brusho
Crystal
Colour
Set

Tea Dye
Distress
Inks

Arches
Hot Press
Watercolor
Paper

Tombow
Mono
Adhesive
Foam
Tape

Rock
Salt