Hi Creative Friends,
Happy Monday! Today I am sharing a bold graduation card for my niece's son. His school colors are red, black, and white but this design lends itself to any school colors!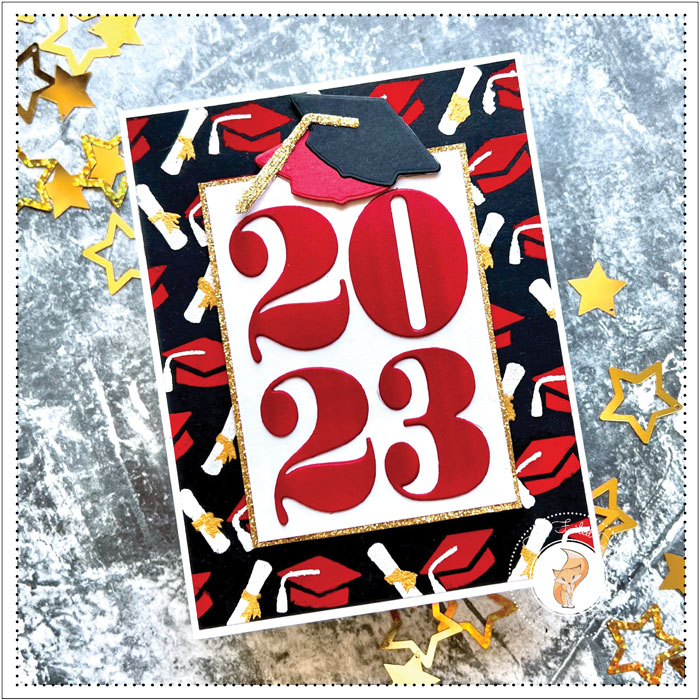 I started by using the brand-new Layered Graduation stencil by Pretty Pink Posh and a piece of Licorice black card stock.
To keep the stencil snuggly on top of the paper, I first sprayed the back side of the stencil with Pixie Spray, a repositionable, spray-on adhesive. It really helps to get a crisp sponged-on image, without any paint seeping under the stencil.
Using a sponge dauber (see supply list), I sponged on the red caps with red acrylic paint. I have listed both individual acrylic paints and a full set in the supply list. Both give great coverage. You decide what works best for you. Of course, I have both 'cuz I hoard art supplies – haha!  But really, it is just a matter of preference.
The acrylic paint covers so beautifully and really stands out against the black. The added bonus is that it dries in a snap! Below is the first step, sponging on the red caps.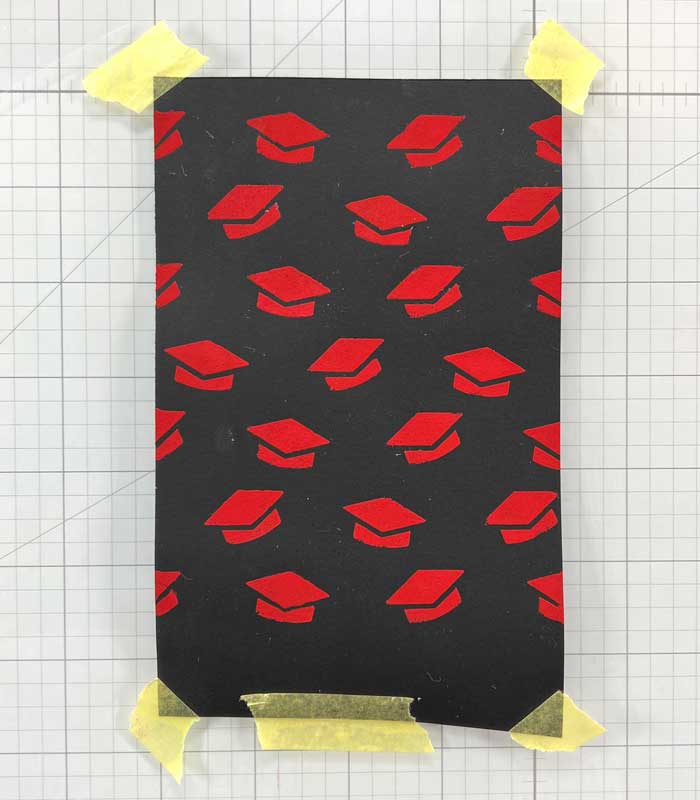 I continued on with the next stencil.  Using white acrylic paint and a clean sponge dauber, the tassels were added.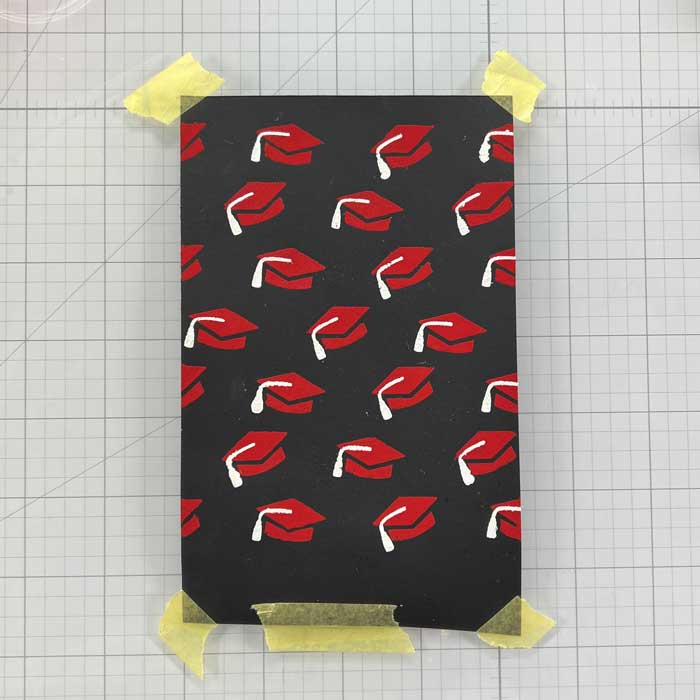 You can really see it coming together. The next pic is when I finished with the next two layers, the diploma, and ribbon.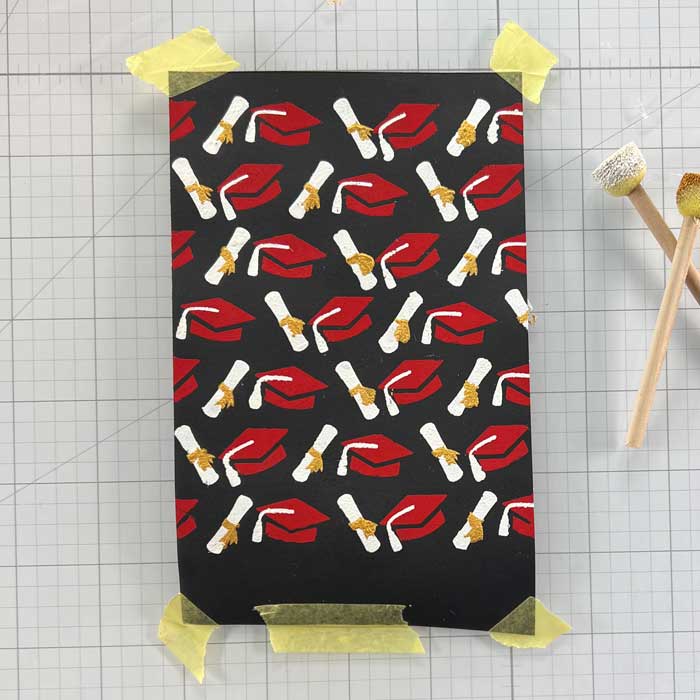 Once the background was done, I set it aside and got on to cutting two caps, one red and one black using the Pretty Pink Posh Graduation Mug Additions die set. I also cut out two sets of bold 2023 numbers, then stacked and glued them together.
Now ready to assemble, I started with a white card stock card base, then trimmed the grad background to fit slightly inside the card base. Next, I cut a smaller gold glitter panel and another white one to fit inside the glitter panel.
A foam backing was added to the glitter and white panel, then mounted on top of the background. The numbers were next. They were mounted with glue.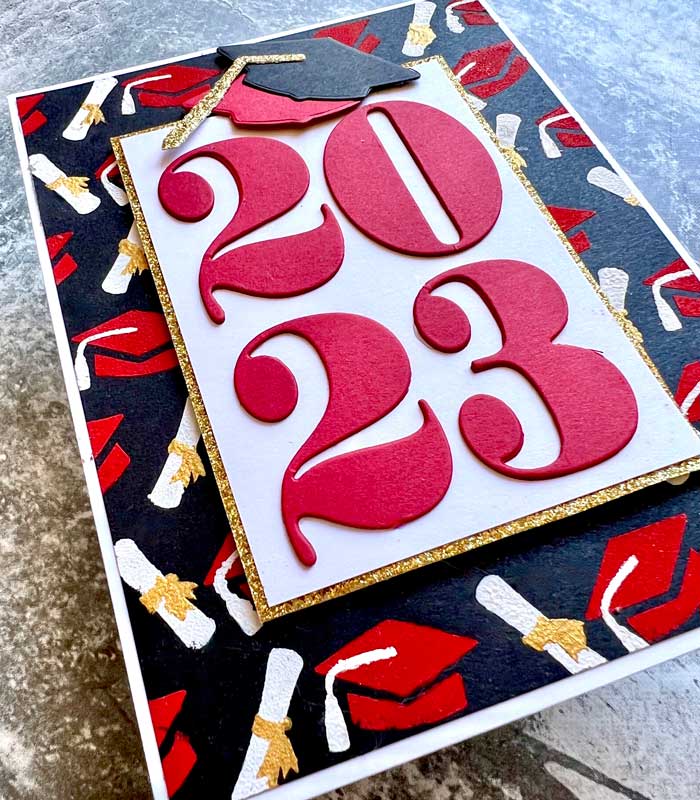 To finish the caps were affixed with foam squares.
Yay! The card is done and ready to send! ♥
Goodies Used: