Hi Creative Friends,
It is officially summer and in summer you get an abundance of flowers! So it is only fitting to have a card design filled with bright colored flowers from the Modascrap Happy Flowers die set.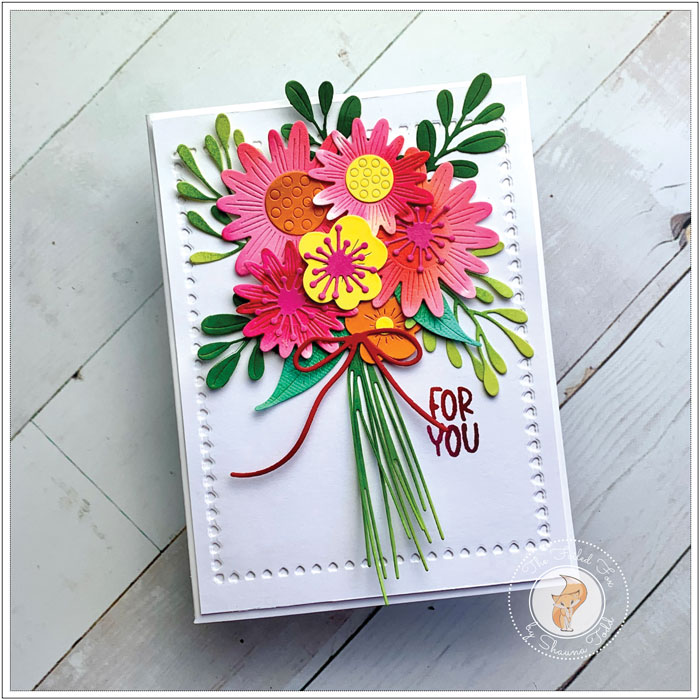 To get started, I made a white card stock card base that was 4 3/4″ x 6 1/4″ when folded. I also cut a panel slightly small and used one of the Creative Rectangle dies from Moda Scrap to create a decorative border, then adhered the panel to the front of the card base.
Note: More Creative Rectangles are expected soon. You can pre-order them. But if you don't want to wait, there is a new rectangle die set available that would be beautiful too. It is the Framed Rectangles. I have listed them in the supply list below for your convenience.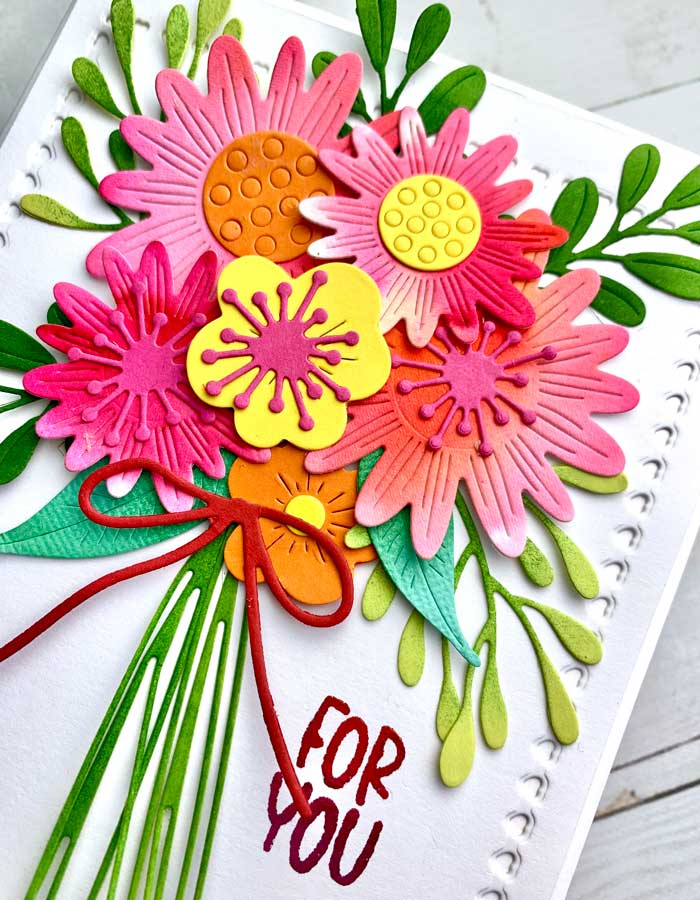 With the basics done, I turned to the flowers. All of the flowers were created using the Happy Flowers die set. Some were cut from colored paper and others from a panel of watercolor paper that I had colored with distress reinker inks of Festive Berries and Spiced Marmalade. I like using the method of spritzing watercolor paper with water, then spreading highly-pigmented reinker colors on it to create my own mottled, brightly colored paper. I then cut some foliage from different colors of green cardstock, then blended on a little Rustic Wilderness distress ink to give a little more depth and interest.
With the flowers, foliage, and stems cut, I was ready to create my bouquet. It was first arranged, then when I was happy with the arrangement, I glued the bouquet to the front of the card.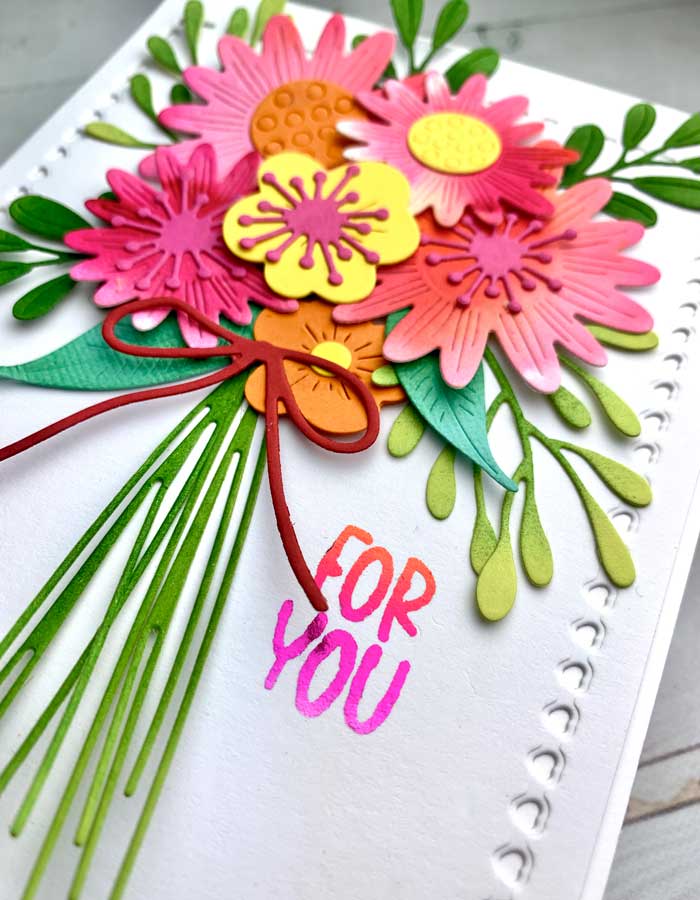 To finish, I added a bow and the sentiment. Modascrap has awesome glue rub-on sentiments. All you have to do is cut around the sentiment you want, rub the back to release the paper with a bone folder, then turn the sentiment right side up, position it on your paper, then gently rub the acetate on top to release it and stick it to the paper simultaneously. This leaves you with a sticky clear sentiment that you can foil by placing a piece of Deco Foil over top of the sentiment, then pressing the foil down on the sentiment so it sticks. Peel off the foil and voila… a foiled sentiment! By the way, if the foil doesn't completely stick all the sentiment area, just press a bit more foil in those areas to cover.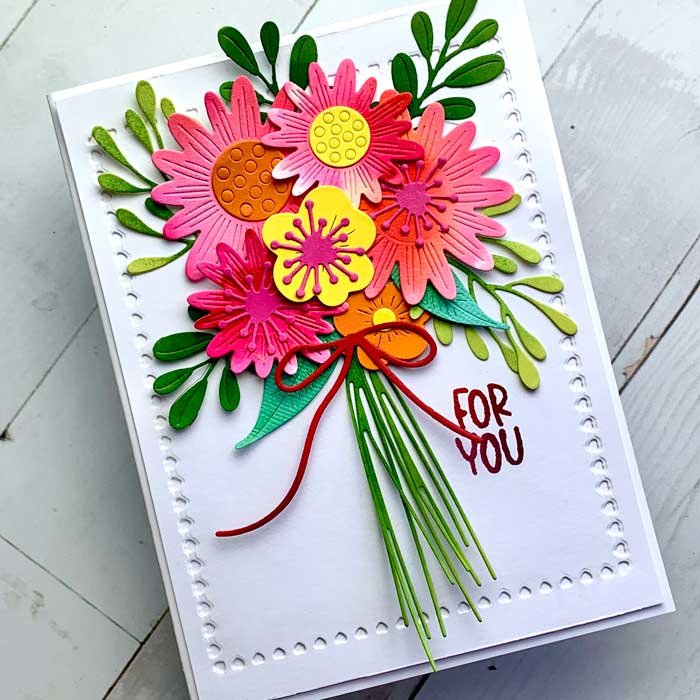 This completes the card and a cheery one it is! ♥
Goodies Used: