Hi Creative Friends,
Penny Black has a brand new release out and it is packed full of gorgeous stamps and dies. I picked one out of the group for this project and VIDEO.  This stamp is an extra special floral stamp and it is called Radiance. It truly does radiate exceptional beauty.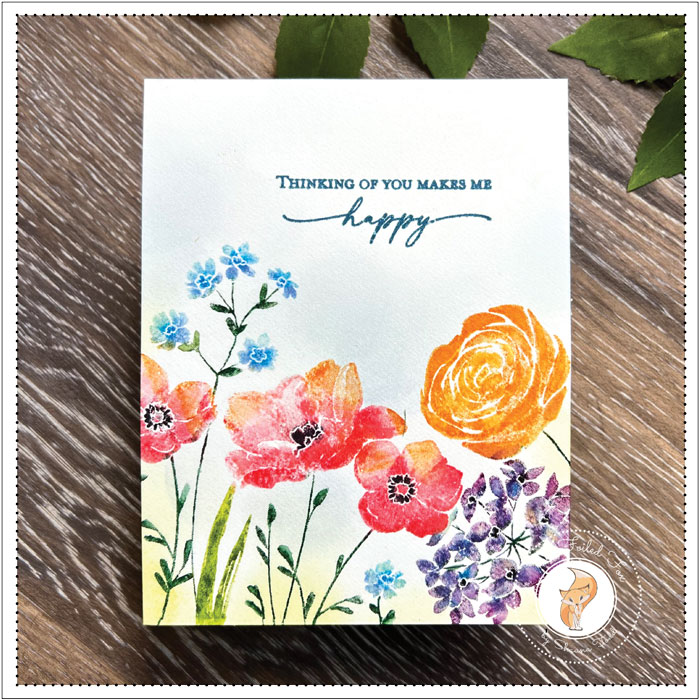 I used hot-pressed watercolor paper, distress inks, and a few Tombow dual-brush pens to create this card design. Take a look below at the video for all the steps and ins and outs.
One of the great things about this stamp is you can use any color scheme or combination that suits your fancy. All would be beautiful. I think it would look wonderful in a monotone too!
I chose more Spring-like colors to match the season, but just imagine it in Fall colors. I think it would be stunning too.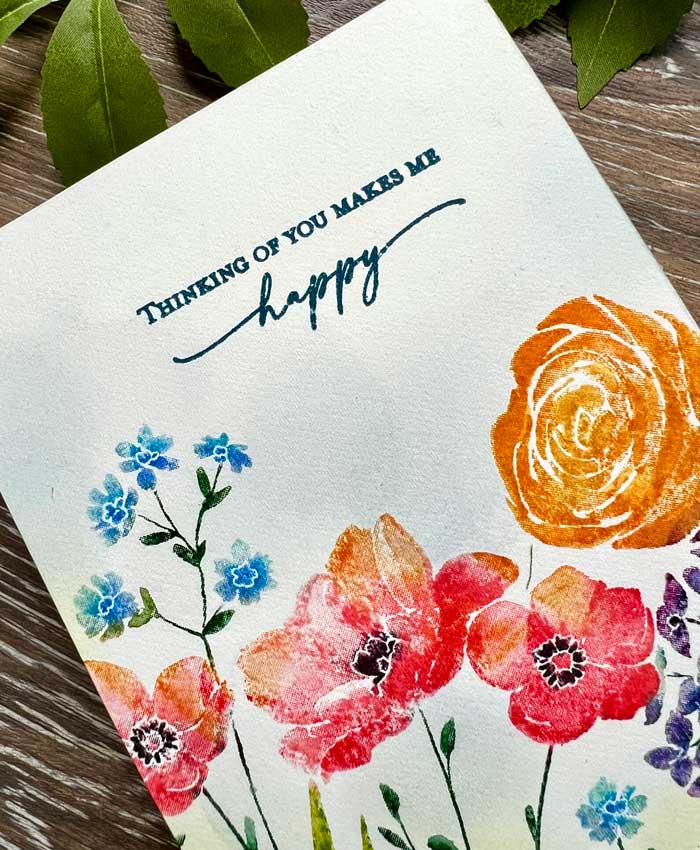 I have listed all the inks and supplies used in the video. You can check it out below.
Here is a close-up view of the card design.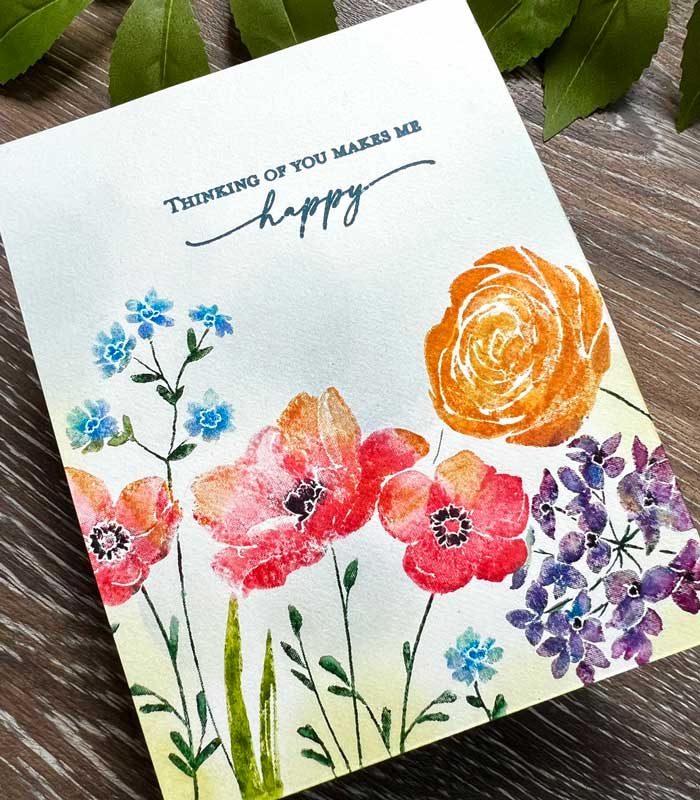 The stamp is actually wider than a portrait A2 card size so I did some rearranging to get all the flowers in. But, I also made a horizontal card that you see below. When you do this, it accommodates the entire stamp just as it is.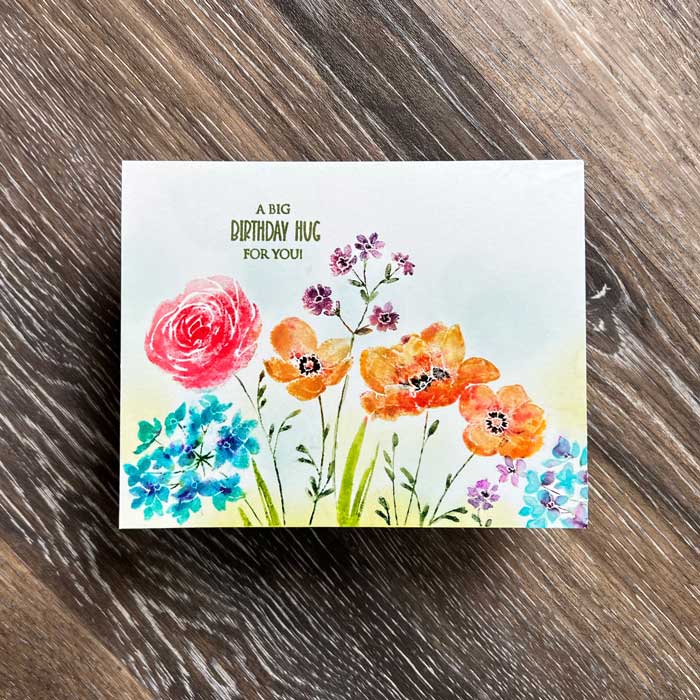 You will have to let us know which version you like best!
We really hope you give this design a try. It is really satisfying when it is done! ♥
Goodies Used: