Hi Creative Friends,
Valentine's Day is nearly here so I am sharing a sparkly heart-filled card design using a few fabulous stamps and dies from Honey Bee Stamps. I used the Fluttering Hearts cover plate and Sealed With Love stamp and die.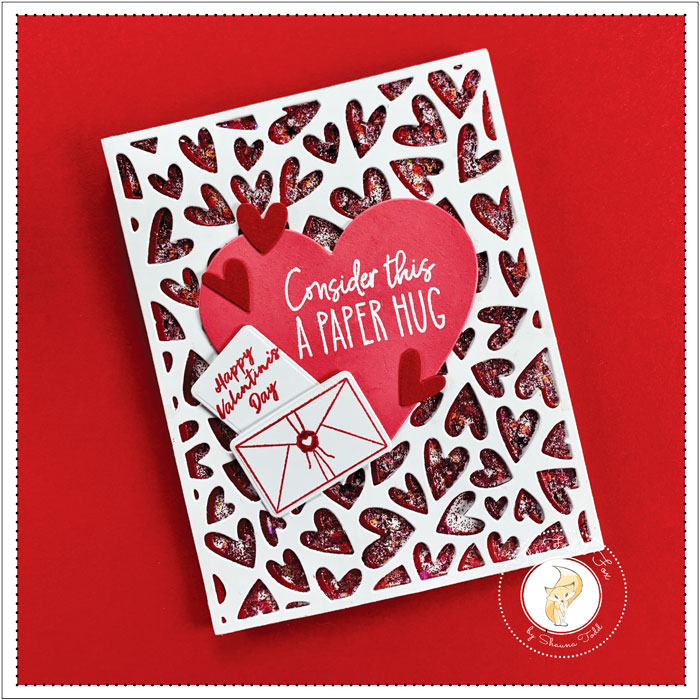 To start, I prepared three A2-sized panels and one A2 white card stock card base. Using two of the panels, one red and one white, and the Fluttering Hearts cover plate, I cut out the heart-filled cover plate.
Next, I glued the red heart panel over the top of the solid white panel. Then, using a palette knife, I spread some Ranger Venus Stickles Glitter Gel over it. This gel is AWESOME stuff. It is a chunky gel medium that is great for adding some pop, then let it dry (and it does take a bit of time!).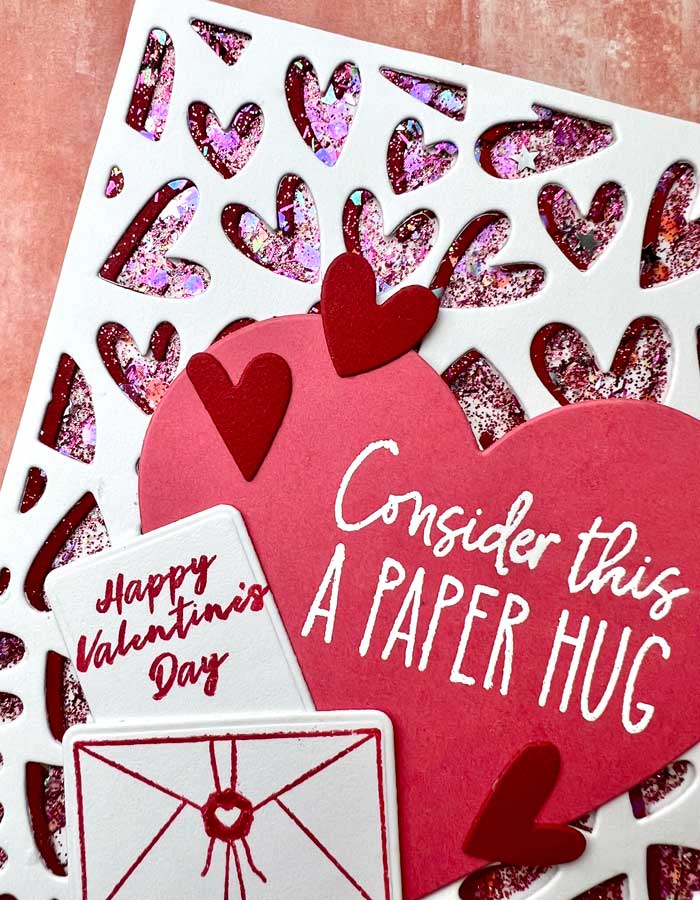 While the panels were drying, I cut out the envelope and note from the Sealed With Love stamp and die set then found the perfect-sized 'Happy Valentine's Day' sentiment in the Loads of Love stamp set by Papertrey Ink. Both were stamped using Pure Poppy ink.
I also cut out a heart using one die from the Hero Arts Nesting Hearts Infinity die set and a piece of Candy Hearts cardstock.
I love the 'Consider This A Paper Hug' sentiment from the Sealed With Love stamp set so I stamped it onto the heart with Versamark ink, then white heat embossed it.
I was ready to bring everything together. The white Fluttering Hearts cut-out panel was glued onto the top of the red glittery one, slightly offset, then the one red edge was trimmed off. Finally, the whole thing was mounted onto the card base.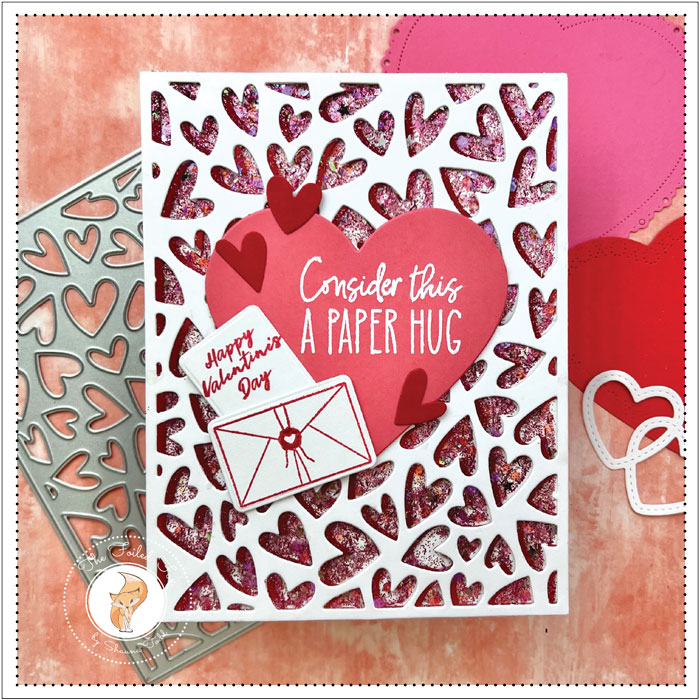 I added the pink heart to the front, along with the letter and envelope, and a few red hearts to complete the picture!
Happy Valentine's Day to you all. I hope it is a perfectly lovely day for you! ♥
Goodies Used: