Hi Crafty Friends,
We are excited to share a heart-filled card design that will delight your love. It features an adorable hedgehog in a hot-air balloon from the new stamp by Penny Black, HedgeHUGS.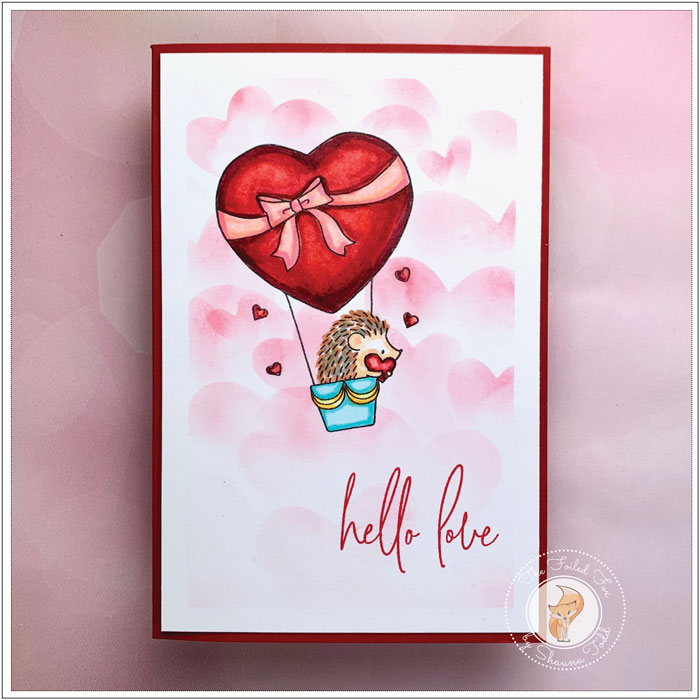 This is a simple one layer card design. It starts out with a white card stock that I adhered to my work surface with some Post-It tape. I placed the tape 1/4″ of an inch in from all four edges.  The beauty of this technique is that it protects the edge from any ink and it creates a white border at the same time – YAY!
Once the panel was securely taped, I stamped the adorable hedgehog and his balloon using a Copic friendly ink like My Favorite Thing's Extreme Hybrid ink. I also stamped a second hedgehog and balloon onto a piece of masking paper.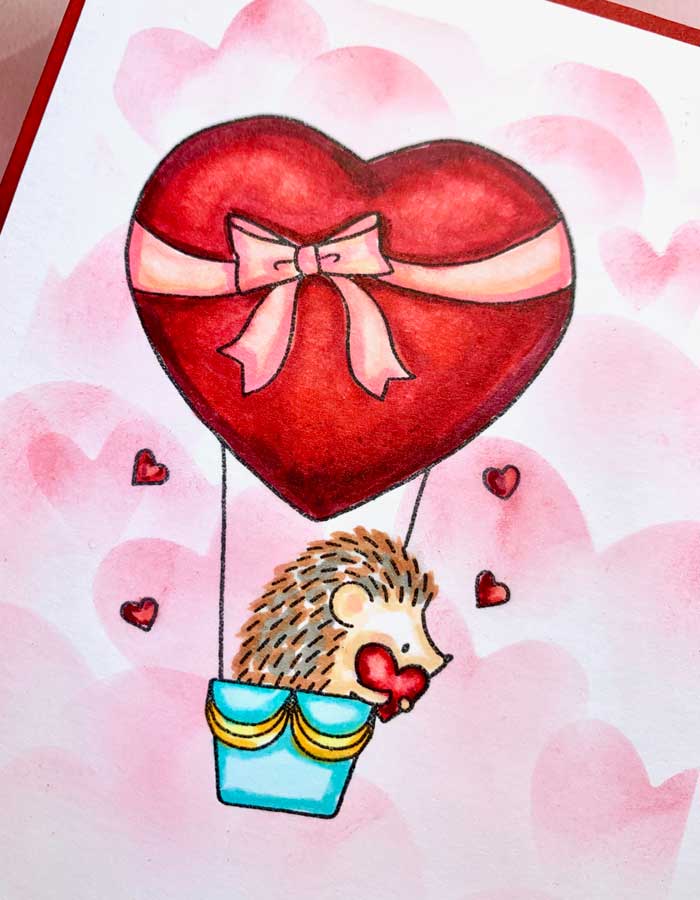 I cut out the hedgehog and the balloon from the masking paper, making sure I cut right on the outside line, without any border, then pressed the mask over the stamped image. This protected the hedgie and balloon from ink while I worked on the background. By the way, if you want to see exactly how to do this, check out our latest video here.
Once that the images were protected, I cut out a few different sizes of hearts and used the negative space of the cut out as a stencil to stencil on tops of the hearts onto the panel as if they were clouds in the sky.
I started at the top and worked my way down, using Worn Lipstick distress oxide ink and a blending brush. As I got closer to the bottom, I lessened the pressure of the brush on the panel so that the hearts got fainter.
With the background complete, I peeled off the masking paper. This revealed a clean hedgie and balloon ready to be colored. I chose to color them with Copic markers but colored pencils would work well too. Here is a short guide to the colors used.

As always, I start with the light colors of Copics and then work my way to the dark colors. To blend, I go back over some areas with the lighter colors. To check out this technique, you can go to the same video as mentioned before.
To finish, I stamped the 'hello love' sentiment from the Papertrey Ink Just Sentiments: Love mini stamp set, using my favorite red ink, Lawn Fawn's lobster red, then mounted the finished panel to a larger red card base.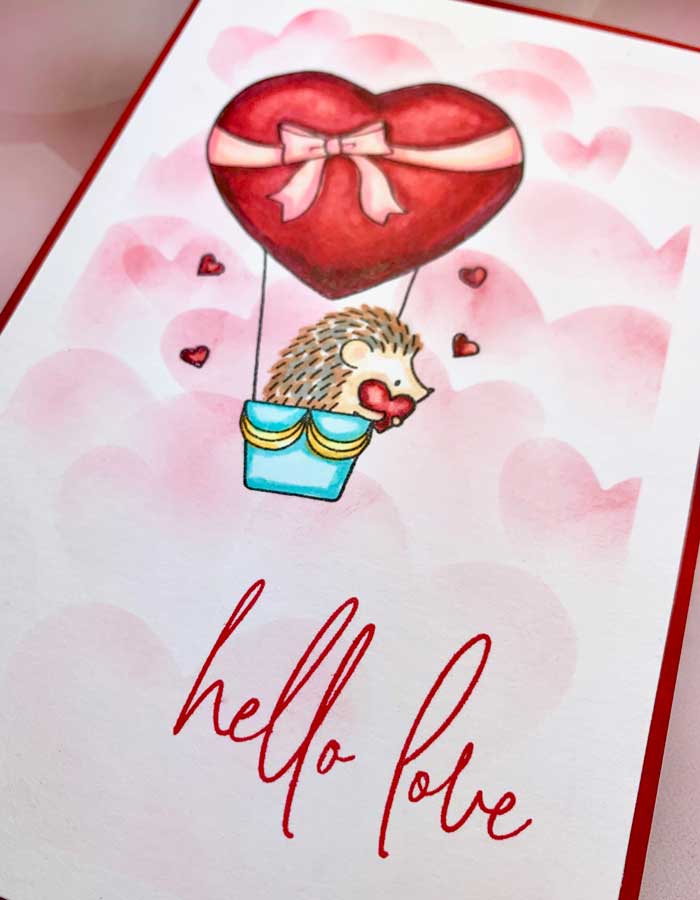 There we have it… a charming card for your love! ♥
Goodies Used: