Hi Creative Friends,
I am in love with all the new Simply Graphic goodies in our shop so, of course, I can't resist using another die from their winter release. This time I am using the Santa Silhouette die from Simply Graphic. He is just adorable and can be used in so many ways!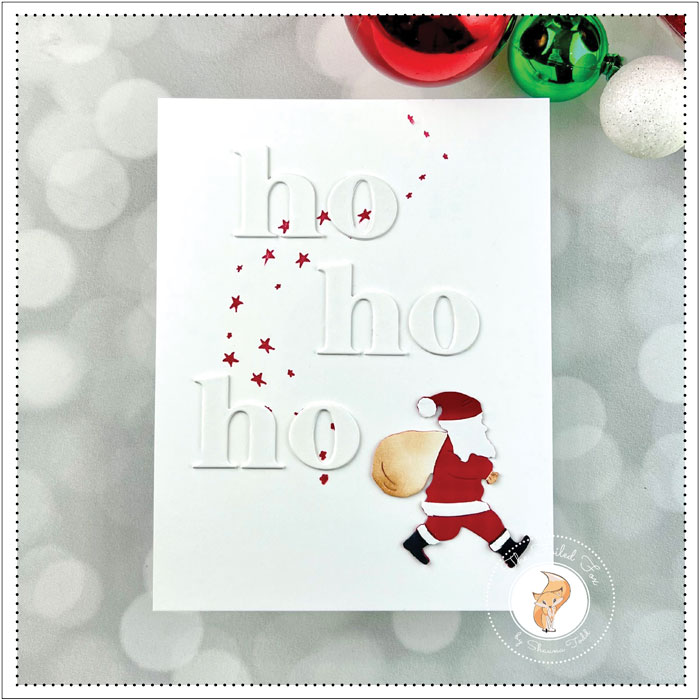 I love the crisp, white space this card design offers. Then, with the contrasting red for the stars and Santa, it really pops! Another bonus is this card design works up in a snap!
So, let's get started! I began with an A2 white card stock card base and a white card stock panel the same size. I also cut out three 'H's" and "O's" for my sentiment. At the same time, I cut out three Santa silhouettes, one from each of these colored card stocks: white, black, and red.
I started with the red Santa as my base to create the Santa. I then carefully cut out the boots from the black Santa cutout. Next, I cut out the fur, beard, and sack from the white card stock Santa. The sack was lightly colored by blending on a little Rusty Hinge distress ink. The pieces were then glued to the red Santa base to complete the Santa.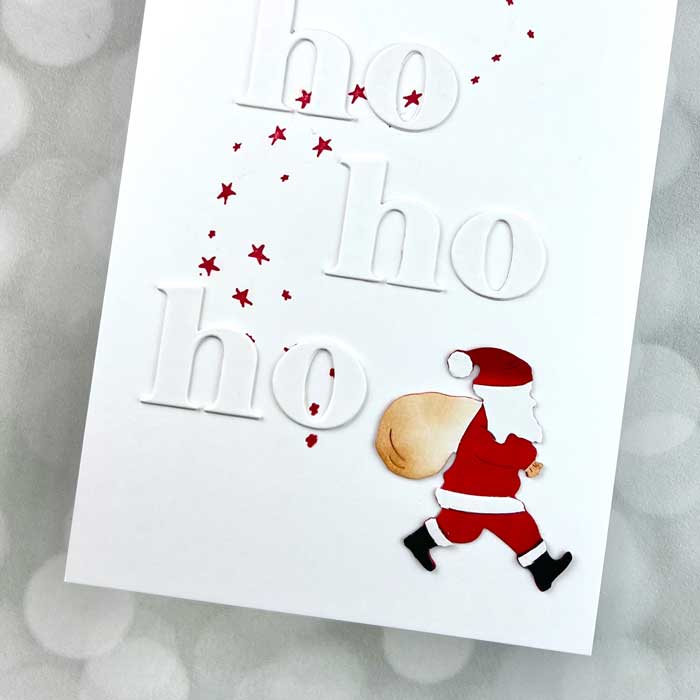 Next, I positioned the Santa and the ho ho ho on the white panel to give me an idea of where to stamp the trailing stars should be. You can very lightly add pencil markers marking approximately where the stream of stars should be if you like (just be sure to erase the marks when done!).
With the panel in my stamp positioner, I stamped the first set of stars, followed by additional stamping until the stream was complete. I used Lawn Fawn's Lobster red ink. It is very rich and a beautiful true red.
Once the ink was dry, the panel was glued to the card base, then the ho ho ho was added, along with the Santa.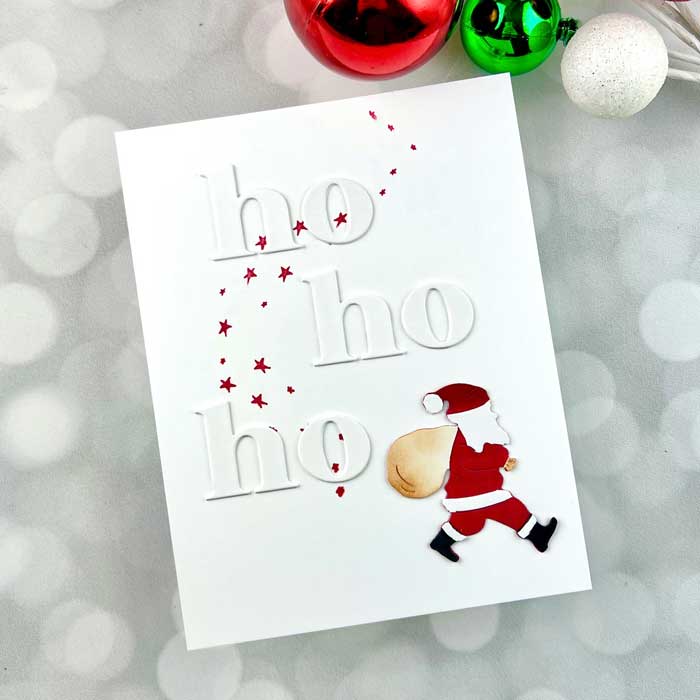 The card was done… in a snap, just as I promised!
I hope you enjoyed this simple holiday card and hopefully, it sparked a little inspiration for your next project! ♥
Goodies Used: