Hi Creative Friends,
Woohoo! Dana Kirby, our sweet friend, and super card designer is sharing two fabulous holiday cards using the dies from the Quilt Top collection by Concord & 9th. She has used a few colors of cardstock that make a lively and festive presentation. Take a look and let us know which is your favorite!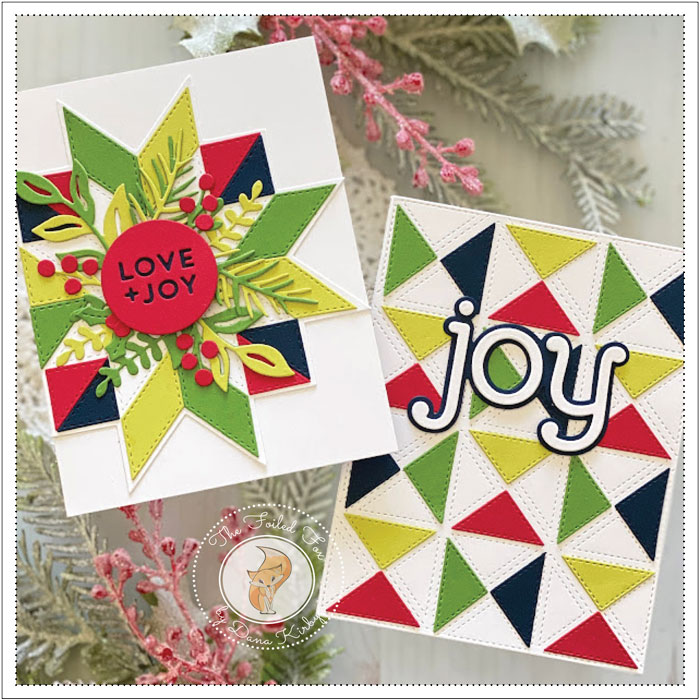 Hi friends! It's Dana here today and I am excited to be back sharing a couple of Christmas cards with you all.
I love the Quilt Top dies from Concord & 9th and I thought I would use two of them to make a couple of Christmas cards to share today. These dies have so many possibilities! I love that by just changing the colors you can create cards for lots of different occasions.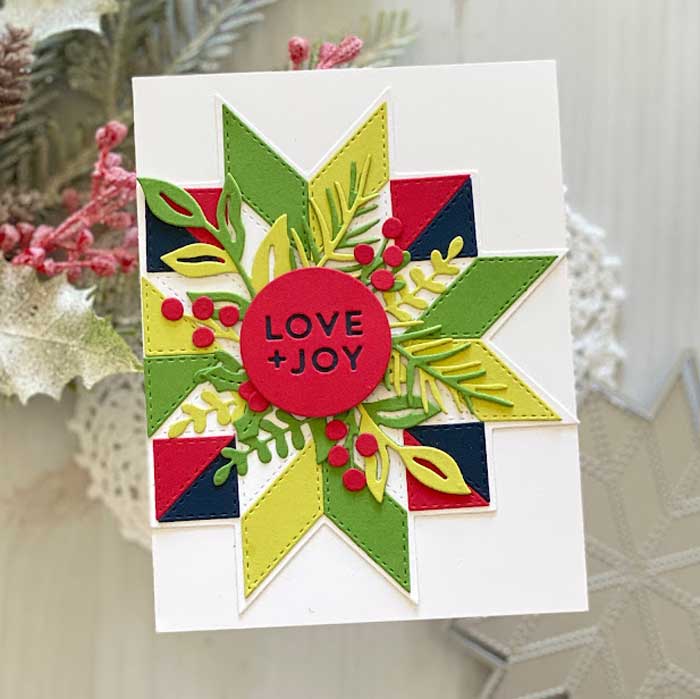 My first card uses the Poinsettia Quilt Top dies to create my card panel. This die includes a large plate that is designed to cut out the entire card front. The stitched lines provide you with a template, and they also ensure that the pieces to build the pattern are perfectly placed.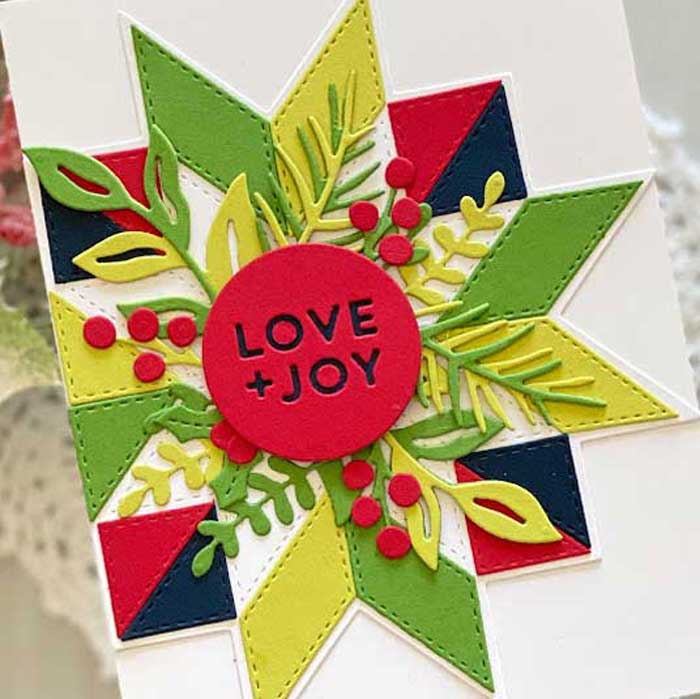 Next, I used the Boughs & Holly die set to create my sentiment and foliage. It's so easy and fun to build an amazing quilt design!! I can't wait to use this star design to create a few patriotic cards too!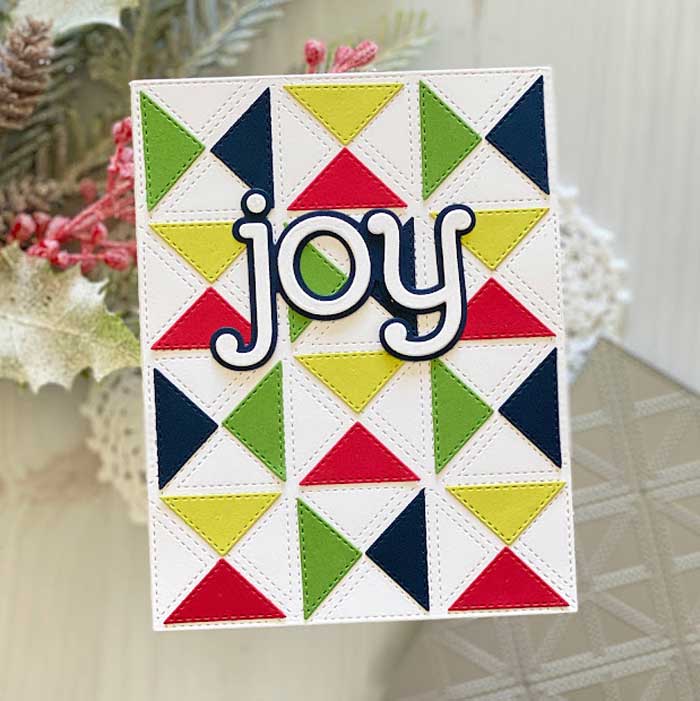 My next card uses the Pinwheel Quilt Top dies to create my card panel. Once again, I used the stitching lines as my guide and built my quilt pattern directly onto my card panel. Lastly, I used the Joy sentiment die included in the Poinsettia Quilt Top die set for my sentiment. I love how all of these products can be mixed and matched to give you so many options.
Papertrey Ink Cardstock: Pure Poppy, New Leaf, Limeade Ice, Dark Indigo
Thanks for joining me today and I hope I inspired you to give the Quilt Top dies a try. They are so fun and easy to use!! I know you will love them!
Enjoy your day,
Dana
Learn more about Dana: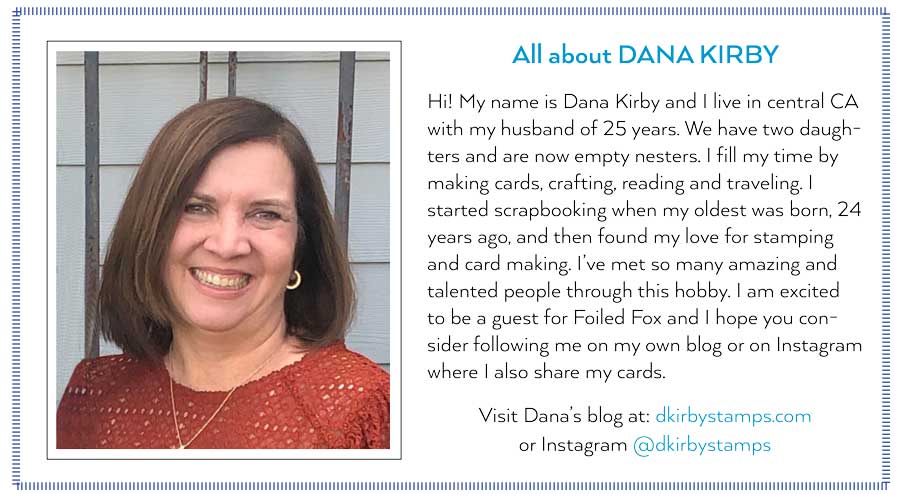 Goodies Used: