Hi Everyone,
It is getting to be that "Dad' time of year so here is a quick and easy way to say "Happy Father's Day" to your favorite dad. It uses a clever mini stamp and die set called Dad's Time and includes four popular masculine icons.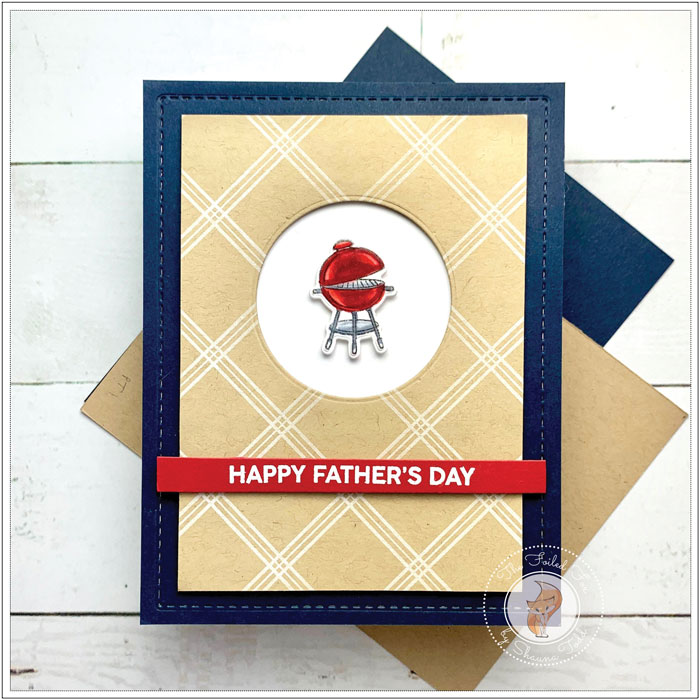 I have created a short new video to walk you through all the steps. Take a look below!
I love this mini stamp and die set. It has all the essentials… great masculine motifs plus an apropos sentiment. You can use this simple design with any of the motifs included.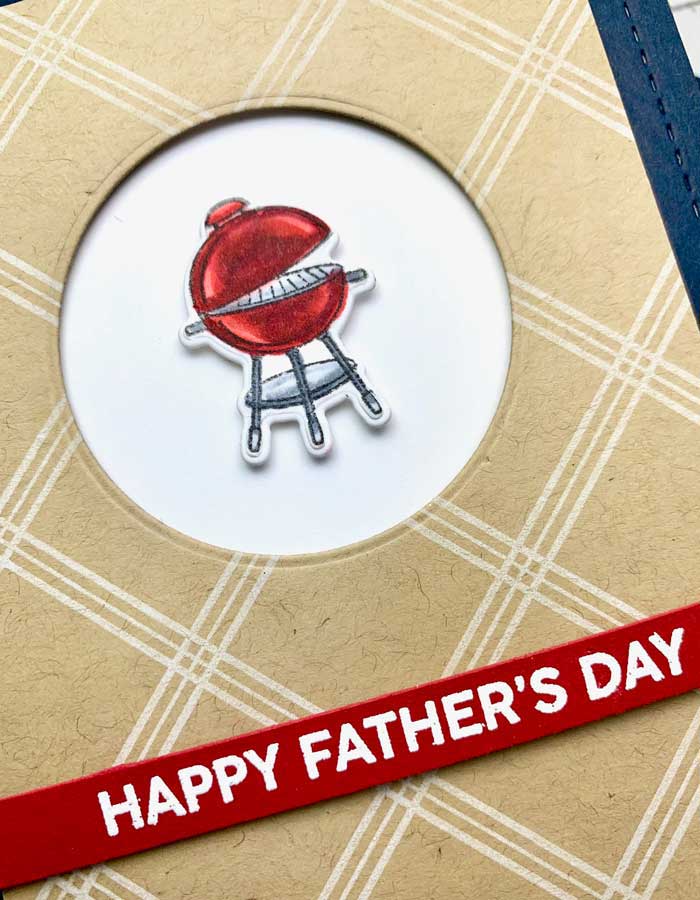 I fell in love with the charming kettle-style barbeque so I had to do this one first. I chose to color it with iconic colors and Copic alcohol markers so I could add a little shading but the stamp set does include a solid stamp to fill in the body of the barbeque if you like that better. I have also used one of my favorite background stamps, Nifty Plaid.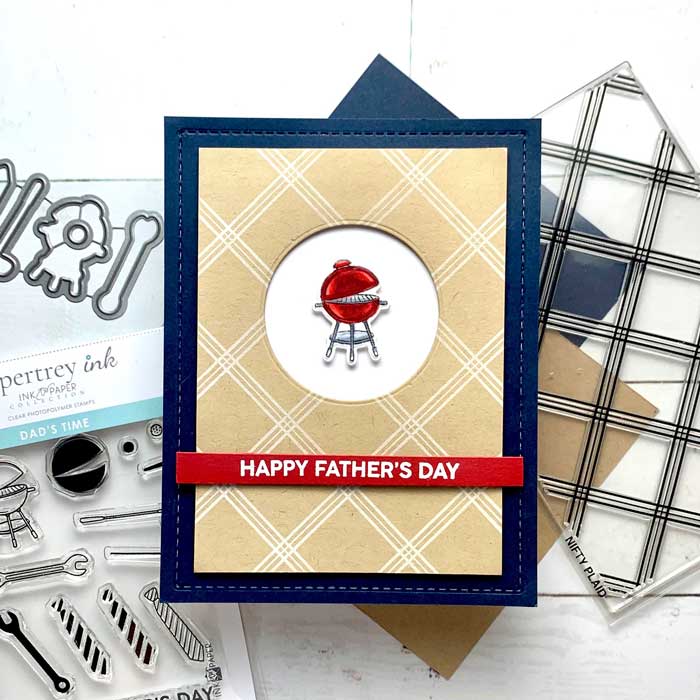 This card design lends itself to any color scheme but to me, nothing says manly like navy and kraft… or black and white as shown in the Golf club one below.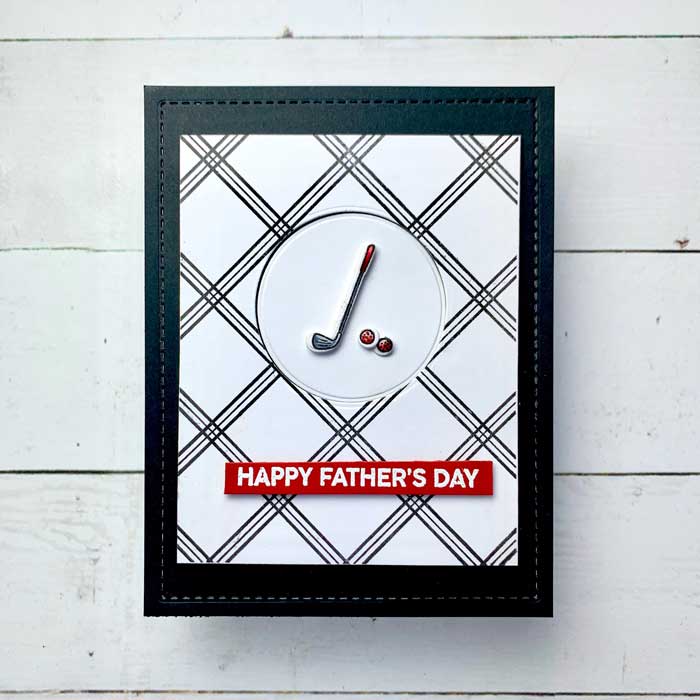 Thanks for joining me today. I hope to see you soon! ♥
Goodies Used: