Hi Everyone,
Today, we are sharing a wonderful holiday card design by Heather Telford. As always, Heather has created a real beauty using the new Ink To Paper Peaceful Forest. To add to the fun, Heather is also sharing another holiday tradition she and her family enjoys during the holidays.
We hope this design provides you some inspiration to make your own holiday creation. Also, don't forget to share your favorite holiday tradition by commenting on our blogs or Instagram (links below) for a chance to win.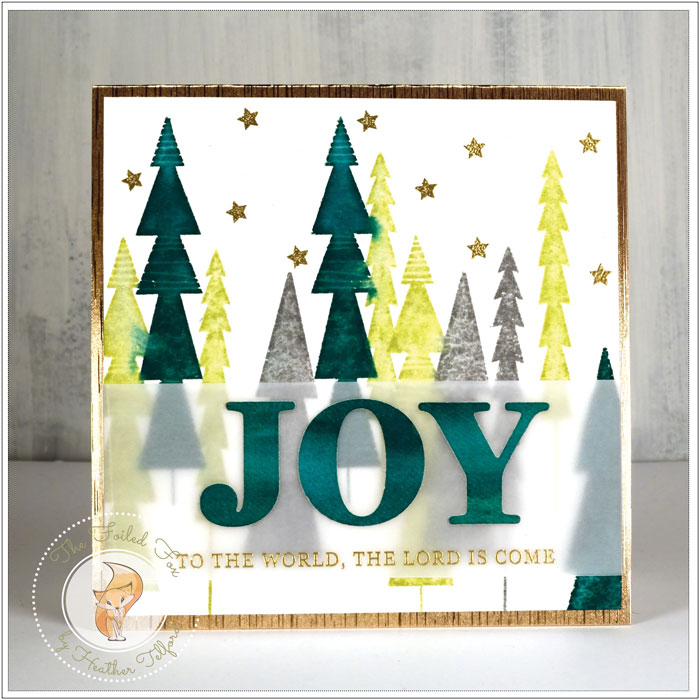 I hope you are enjoying our Holiday Traditions collaboration and have been inspired not only by the cards we have created but all the wonderful traditions described in the comments.
Thank you again to those of you who have shared holiday traditions. Not surprisingly there are quite a few mentions of Christmas baking or dinner traditions. Another tradition that came up a couple of times was carol singing which has inspired my card today.
Here in Canada, we have a couple of carol singing traditions. Every December, two or three days before Christmas there is carol singing in the park at the end of our street. If we already have snow and cold temperatures then we might be standing on the ice rink with a fire off to the side. It is lovely to stand around with our neighbors, everyone rugged up and breath hanging in the air singing carols together. On Christmas Eve we go to the carol service at our church, always ending with Silent Night during which we light individual candles and turn off the main lights.

Carols by candlelight in Australia is very different. Major cities like Sydney and Melbourne have a big event at a large outdoor concert venue with celebrities and all the bells and whistles. When I went many years ago we took a picnic and blanket and enjoyed the concert and carols from early evening until after sunset when we all lit our candles if there wasn't a fire ban! More often we attended a smaller local 'carols by candlelight' with our church in a local park.
Today's card features a sentiment from one of my favorite carols. I used the Ink to Paper 'peaceful forest' stamp set and stamped on hot pressed watercolor paper so I could blend the ink after stamping. The colours are pine needles, shabby shutters, and hickory smoke distress inks. I intentionally overlapped the trees so there would be some little bleeds from green to green to grey.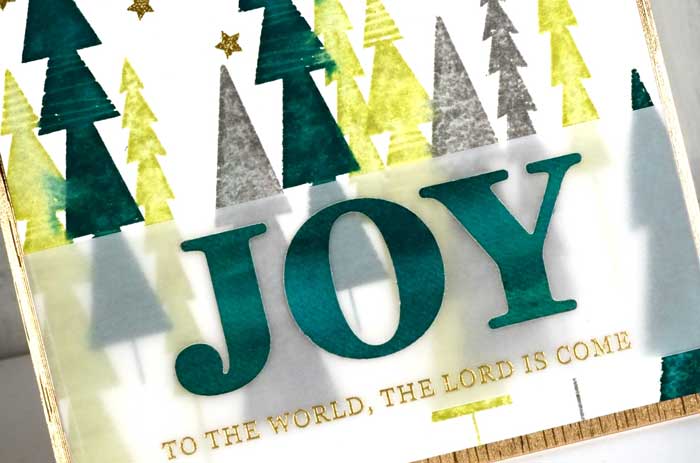 I wanted an exact match for the die-cut letters so I swiped the pine needles distress ink across a piece of watercolor paper then blended it with a wet paintbrush. Once dry I cut the letters using Ink to Paper's 'season of joy' dies. To separate them from the busy background I used two layers of vellum onto which I stamped and embossed the rest of the sentiment or in this case the first line of the carol. As I had embossed the words in gold, I did the same with stars in the sky and chose a co-ordinating gold cardstock for the card base. The cardstock is from Tonic and it is textured, shiny and white on one side so not only is it a gold frame for my panel it works as the card base.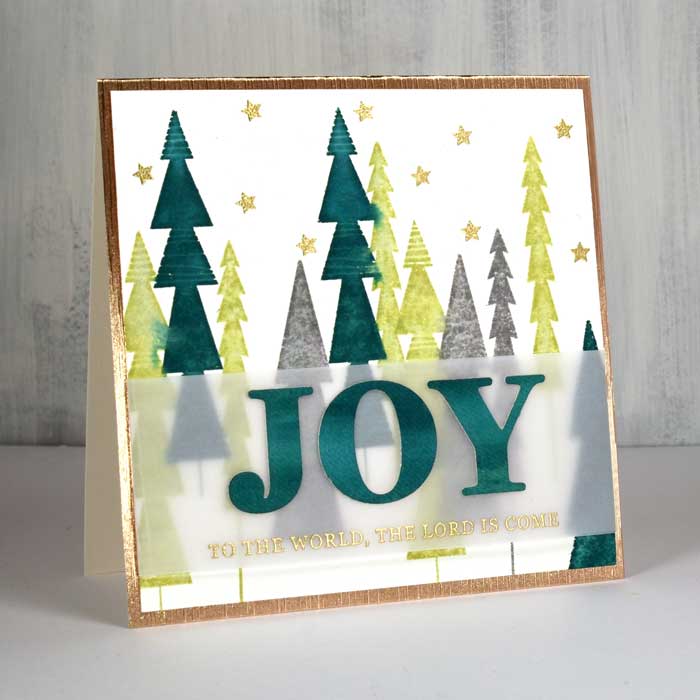 Do you have a favorite carol? I have had a few over the years, Joy to the World, O Holy Night and my current fave, In the Bleak Mid-winter. If you haven't already shared a holiday tradition with us please join in, we love reading them and we love entering you in the giveaway; you might win a $30 gift certificate for the Foiled Fox store.
Learn more about Heather: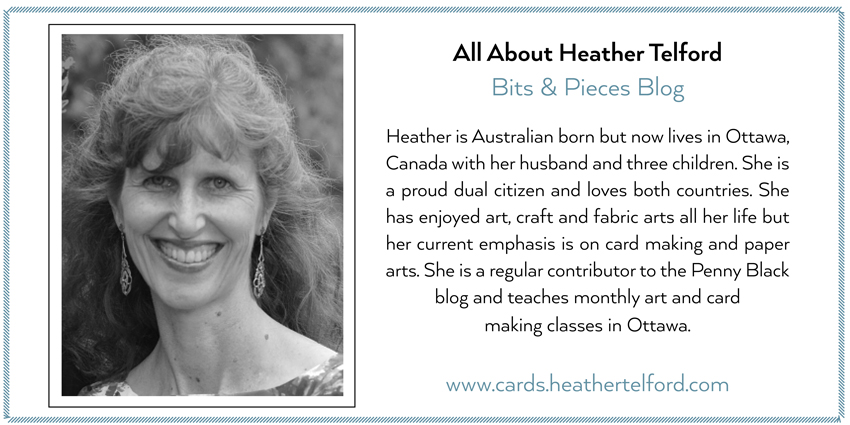 Links:
Heather's blog, click here, her Instagram, click here
Foiled Fox's blog, click here, our Instagram, click here
Goodies Used: