HI Crafty Friends,
We are tickled pink to share an uber-cute card design by Joan Bardee of Dear Paperlicious blog featuring Papertrey Ink – Ink To Paper's Festive Mugs stamp and die set. Joan has taken this already festive stamp and die set to a whole different level with her knack for creating awesomeness!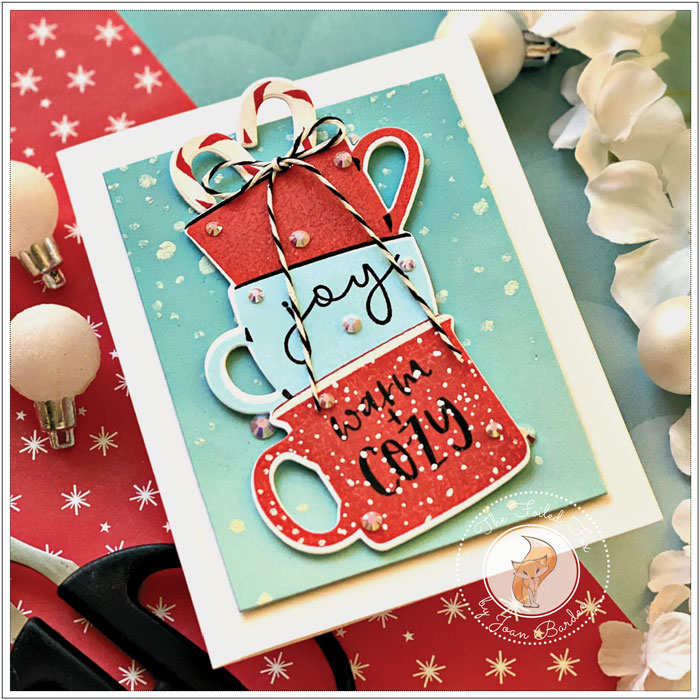 Hello! I'm excited to be back on the Foiled Fox blog sharing another fun and colorful card made with Festive Mugs, by Papertrey Ink/Ink to Paper. 
The stamp and coordinating die of a set of stacked mugs is genius.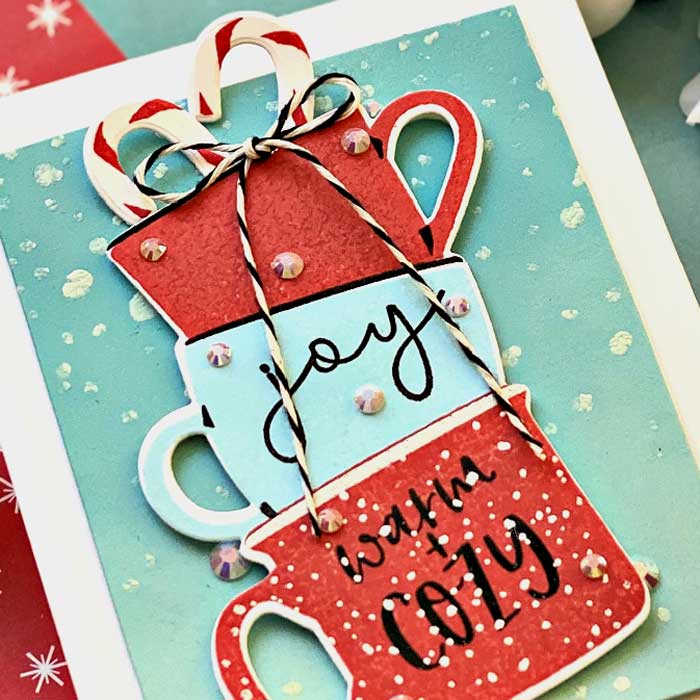 A few tips for using this set: 
The stacked mugs die is big – and the accompanying stamps are solid. Die cut the mugs with heavy weight cardstock, preferably 110 lb. The solid stamps contain a lot of ink and will drench 80 lb cardstock, particularly if you stamp more than once. 

I've seen a lot of beautiful red, white, and blue Christmas cards. I found that using a light blue works. A darker blue feels more Independence Day than holiday. 

Stamp the trim of the top and middle mugs with black ink if you want to add some contrast. 

My favorite part of this set is the dotted overlay for the bottom mug. I think it's because my mom had a set of blue dishes with a dotted white pattern (should have kept those). Figure out whether to stamp the sentiment or the dots first. I stamped and embossed the sentiment first and then stamped and embossed the dots. If I had to do it over again…. 

The set comes with several small flowers and leaves and they look lovely on the mugs. Or you could go simpler like I did.

Tie a bow with the twine and secure with a glue dot. Much easier than wrapping around the candy canes. 

This is a great set for a Starbucks gift card!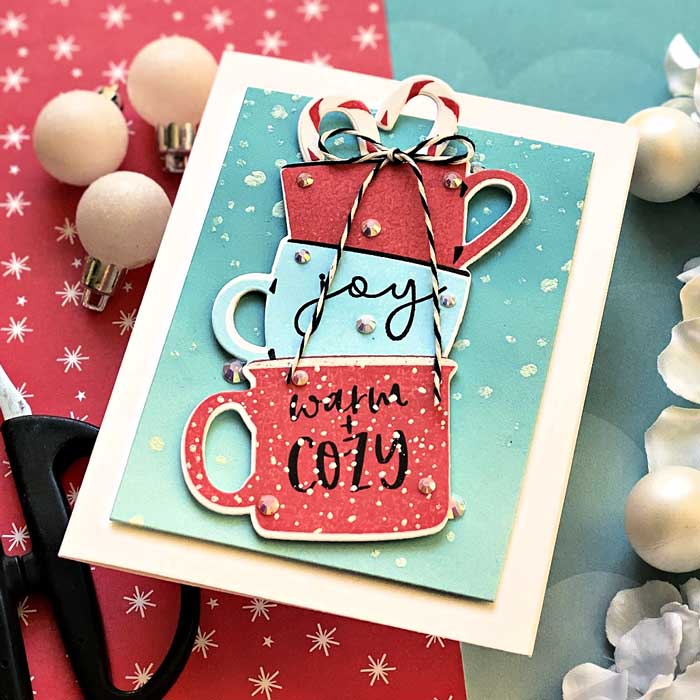 Products Used (seriously, it takes a village of products):
Please let me know if you make anything with this set, as I would love to check it out. You can find me on Instagram under Dear Paperlicious or my blog, also Dear Paperlicious.
Learn More about Joan: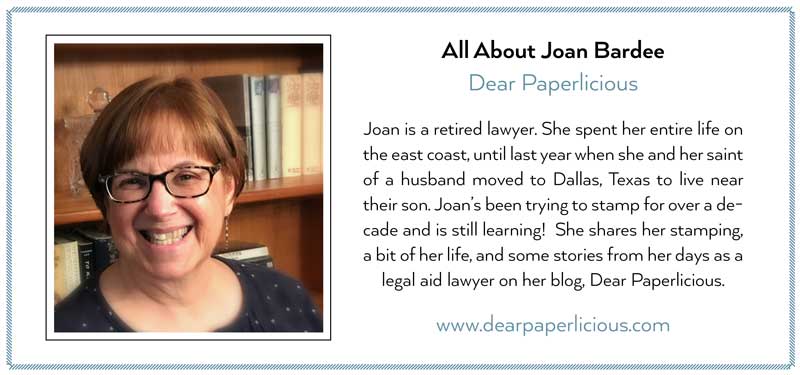 If you prefer to refer to the supply list in pictures, here it is: