Hi Crafty Friends,
Today we are sharing a colorful and modern card design. It features the Modern Mosiac die by Concord & 9th and the fabulous Big On You stamp and die set.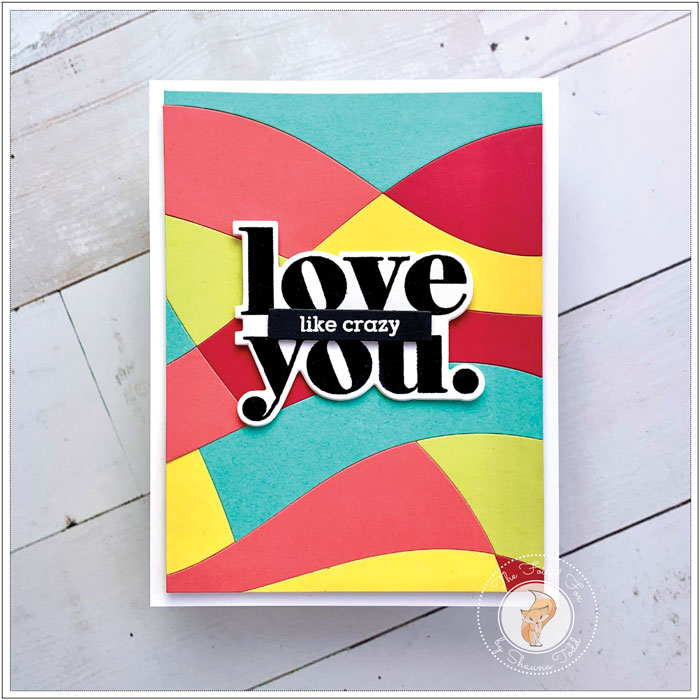 If you peruse Instagram, then you would have noticed lately an influx of modern mosiac-type cards. Instead of you having the maddening task of creating a pattern yourself, this card front die does that for you. All you have to do is select your colors and put your puzzle together!
To get ready to create my colorful puzzle, I cut out an A2 panel of each of my chosen colors using the Modern Mosiac die. I then cut an A2 panel from ordinary copy paper, centered the Modern Mosiac card front die over it, and ran it through my die cutting machine using the rubber mat I use for embossing. This gave me a base to mount the pieces on and a pattern to follow all at the same time!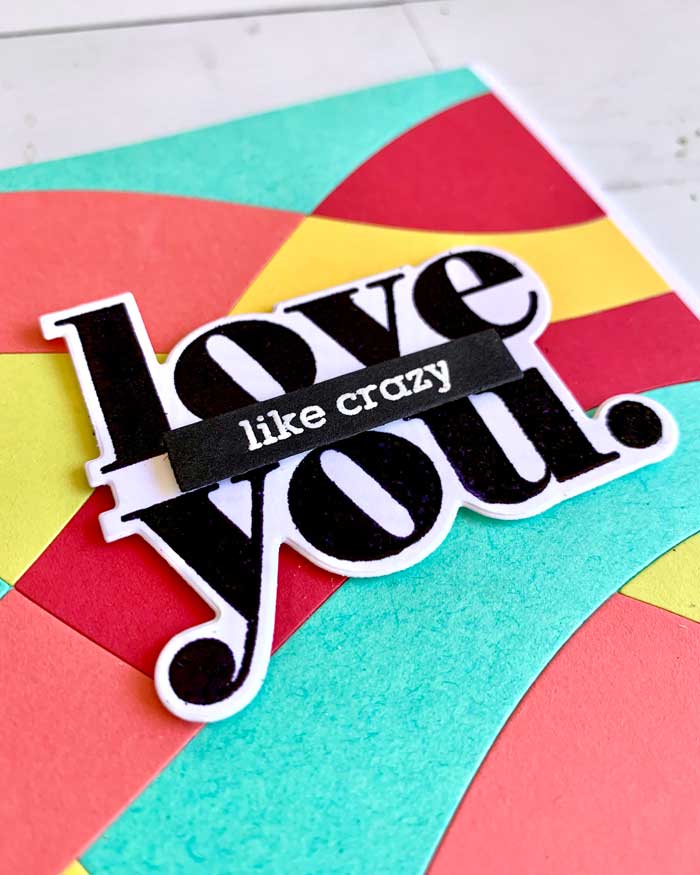 With a repositionable Tombow adhesive tape runner (see supply list below) in hand, I was armed to tackle my puzzle but first I had to arrange my pattern pieces. To do this, I started on a short end and added different colored pieces to the top of my copy paper pattern until I had gotten to the other end and all the pieces in place. Then, of course, me being me, I couldn't just leave it there. I had to do a little shuffling of colors until I got it just right… if there is such a thing!
Once all the pieces were chosen and in place, I added repositionable Tombow adhesive tape to the back of each piece and pressing them in place onto my paper pattern, making sure the corners where the pieces intersected met together perfectly.
Hint: it is really important to have perfect interactions of the pieces, otherwise your pattern will look wonky and out of whack! Also, the repositionable tape made it easy to stick down pieces but also pull them up if I wanted them moved to another spot.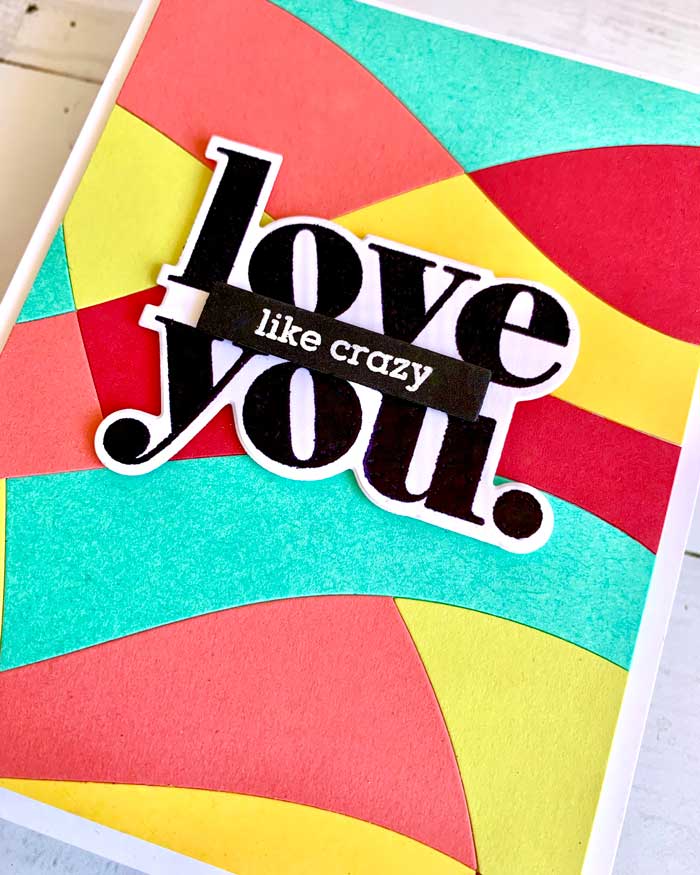 With the pattern done, I trimmed a little off each side, then added a piece of foam to the back using liquid glue. Then, mounted it to a white card base.
For the sentiment, I cut out the background of the Love You using the matching Big On You dies and a piece of white card stock. I then chucked the whole thing into my stamp positioner, centered the stamp over top of the cut-out, prepped the paper with anti-static powder, then stamped it using Versamark ink. I then generously sprinkled black embossing powder, tapped off the excess, and heat embossed it. I also cut out a strip of black cardstock using one of the dies in the set, stamped and heat embossed with white embossing powder the words: "like crazy".
The giant 'Love You' sentiment was added to the front with some foam tape and the 'like crazy' on top of that.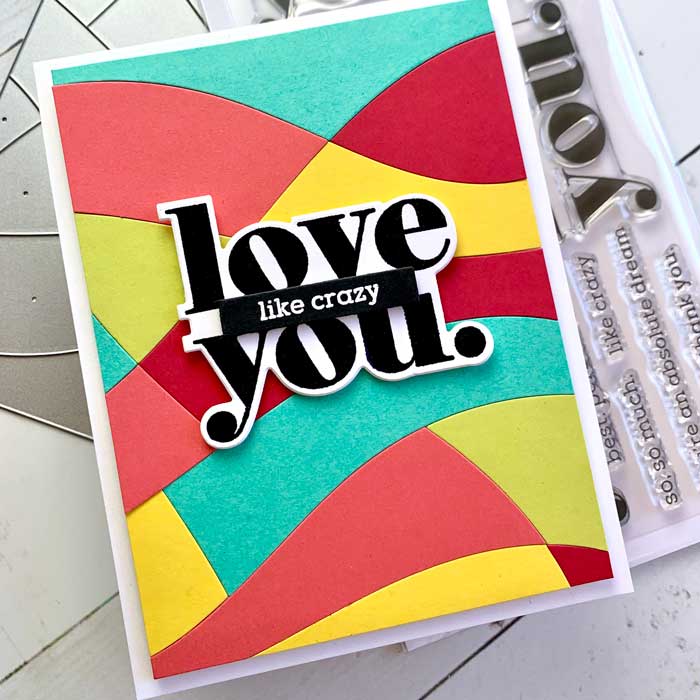 And there we have it, the card was done and ready to send. I don't usually like big sentiments, but I have to admit, I am really loving the fresh, bold look! I hope you give it a try! ♥
Goodies Used: