Hi Crafty Friends,
Rosali from the I Love Stamping blog and Instagram is sharing a charming card design that can work for nearly any occasion (how cool is that, right?). The awesome geometric pattern, combined with a varied color palette make it a lovely card for any one. Just change the sentiment and the colors, and VIOLA, a different card! Leave it to Rosali to be so clever!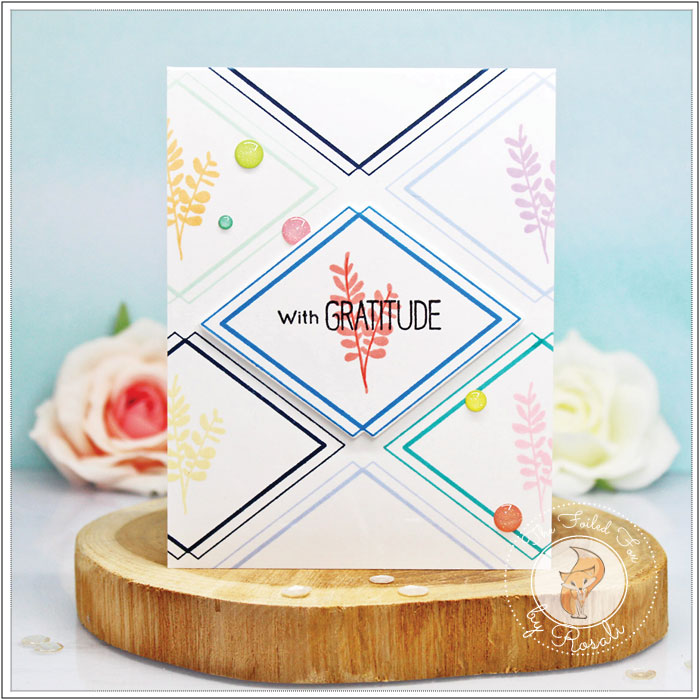 I love stretching my stamps and using Christmas sets for other occasions. That's what I had in mind when making this card for @foiledfox. I took a geometric stamp and foliage stamp from @inktopaper's "Framing Florals: Christmas" and created a card design that would work year-round, depending on the sentiment that you use! Hope you like it!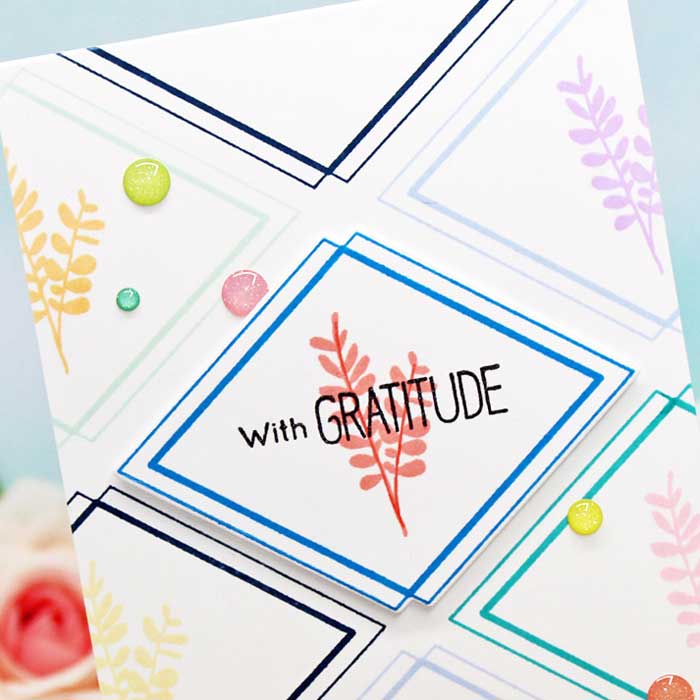 The geometric stamp and die in this set works great for stamping the center section on a separate piece of card stock, then cutting it out with the coordinating die. Almost any sentiment can fit in the center, making this set very versatile. This sentiment is from the MFT BB Fall Friends stamp set.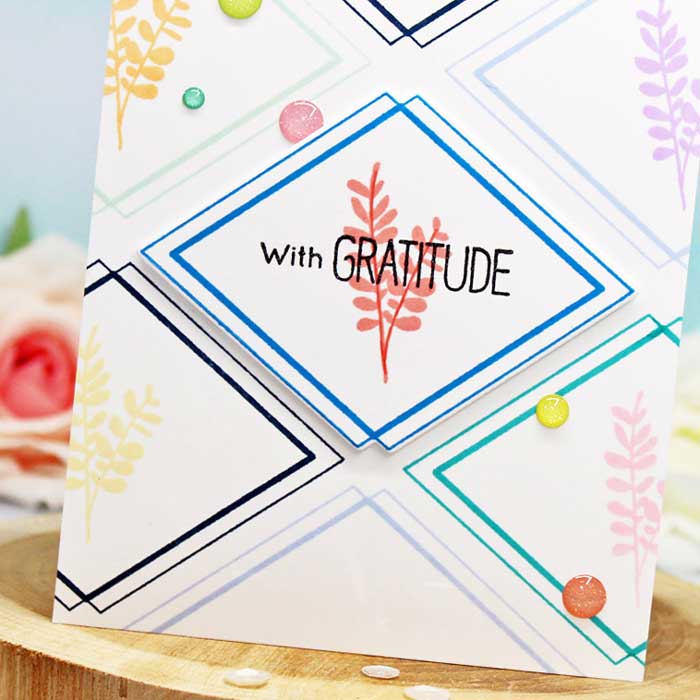 You can use any inks you like but the Papertrey ink cubes are a good one since they have so many fabulous colors. The colors here match up with: True Black, Tropical Teal, Lavender Moon, Plum Pudding, Blueberry Sky, Bright Buttercup, Lemon Tart and Hibiscus Burst.
I added glitter dots at the end for a little flair.
More about Rosali: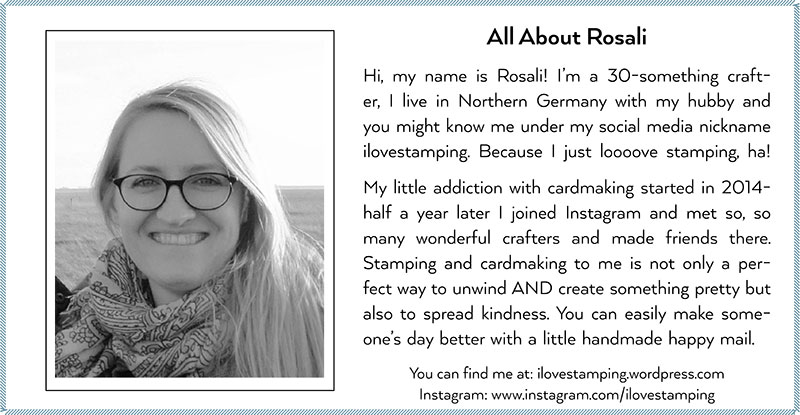 Goodies Used: