Hi Creative Friends,
I am jumping the gun a little here but I thought I would share a New Year's card. This wee little fox from the new Alexandra Renke Fox In The Forest die set is looking up and wishing you all a wonderful New Year.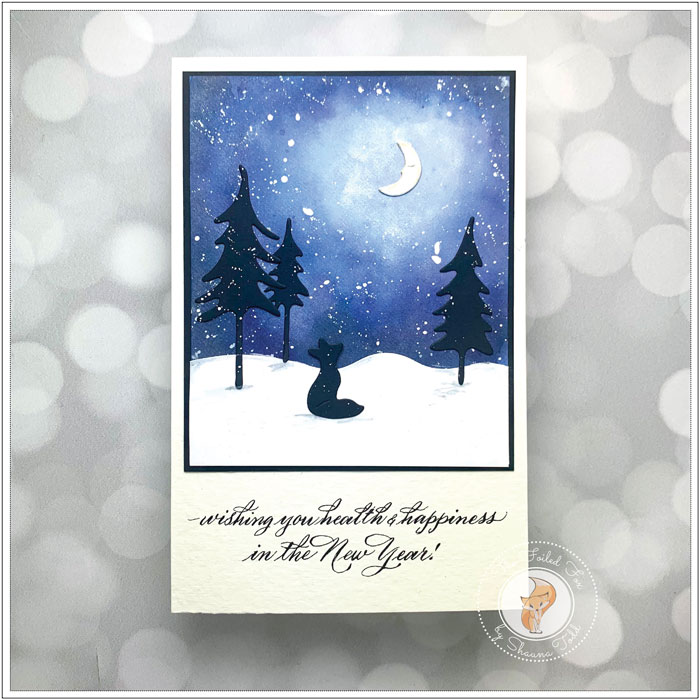 I started by cutting out from black cardstock, all the elements in the Fox In The Forest die set (except the moon, of course. I used white cardstock there). Next, I cut a white snowbank from white cardstock. I used one of my favorite 'hill' dies from the Winter Magic die set but use what you have on hand if you like!
With all the elements cut, I set them aside and started on the background. Using a hot-pressed watercolor panel, I moistened it with water, then started adding color. I used a few distress inks, namely Chipped Sapphire and a little Black Soot mixed together for the darker areas, with a splash of Villainous Potion for pizazz. For the area around the moon, I used a watery mix of Faded Jeans. I also added a VERY watery bit of Bleedproof white ink where the glow of the moon would be. By the way, the moon itself was lightly colored with a touch of metallic paint from one of the lovely Finetec watercolor collections (see supply list).
Splatters of white Bleedprook ink were added on the whole panel.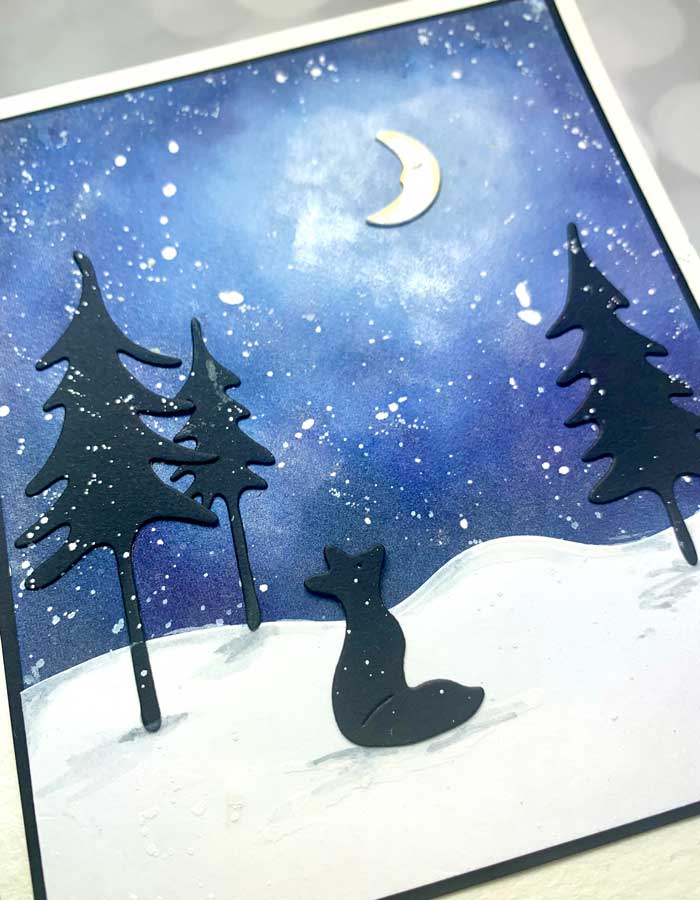 Once all was dry, I trimmed the watercolor panel down a bit, added the snowbank at the bottom, then the trees, little fox, and moon. With the panel complete, I mounted it to a slightly larger black cardstock panel, then onto a larger textured off-white panel.
I debated on whether to add a sentiment. I thought it would look good without one, but in the end, I decided to hand-letter one myself but a simple Happy New Year sentiment would have been good too.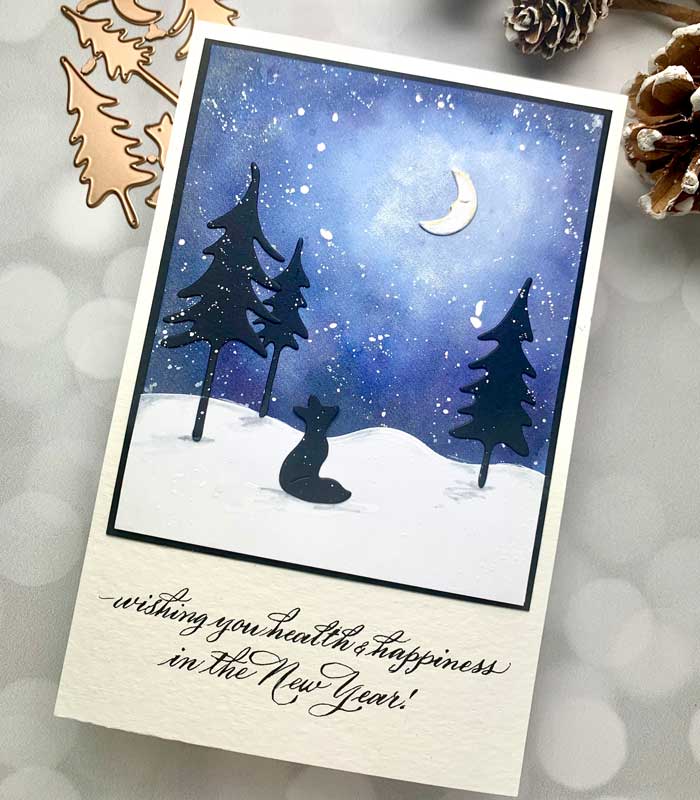 I haven't hand-letted a sentiment in ages… I love hand-lettering so this was a good opportunity… but stamping a sentiment is awesome too.
To complete the card, I added a card base to the back, and was done! ♥
Goodies Used: