Hi Creative Friends,
I hope you are enjoying the holiday season. After Christmas, I am not quite ready to let go of all the beautiful winter foliage and wreaths yet I wanted to make something that can be sent for another occasion.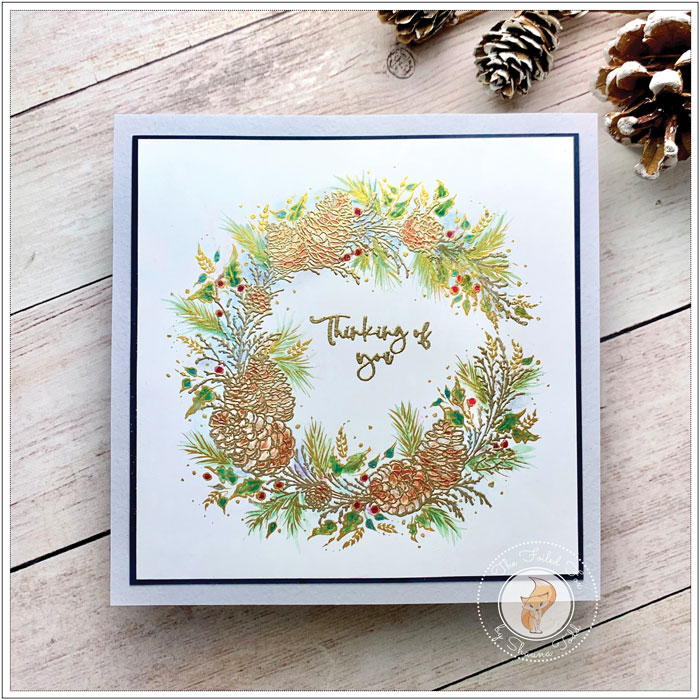 I started with the beautiful Conifer Wreath by Penny Black. I stamped it onto Bristol paper using Versamark ink and heat-embossed it with gold embossing powder.  Then the magic begins.
Using a pointed pen and gold ink,  I started drawing leaves, tucking them in between the wreath and pine cones. I added larger leaves first, then smaller ones. Next, I added short boughs of pine branches.
Then came little flourishes here and there, along with round berries. I found that it was easiest to start in one section and work my way around the wreath.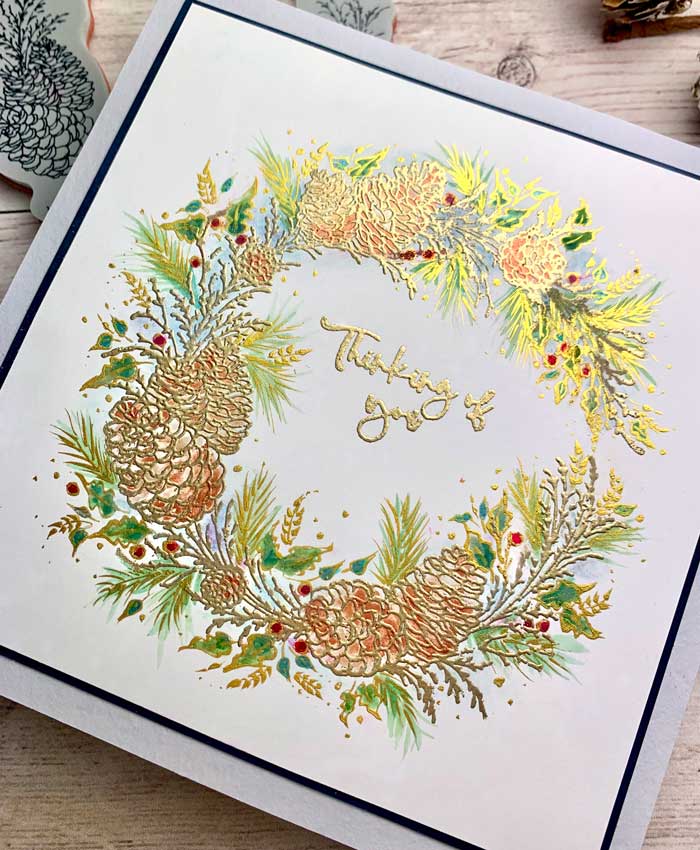 Hint: you can use any gold ink you like. I used a Finetec Gold and Silver Mica watercolor set. By spritzed water in one of the gold ink wells, then mixing it until it is creamy, you can create a dreamy gold ink. From there, I used a paintbrush to brush the ink onto my nib.
After all the inking was done, I created a small watercolor palette by scribbling on some Karin marker greens and blues, and a tiny bit of pinkish red onto my glass work surface. From there, I painted in the leaves, boughs, and berries.
After everything was dry, I gold embossed a sentiment from the Thinking of You stamp set by Penny Black and very lightly smudged on some blue/purple chalk.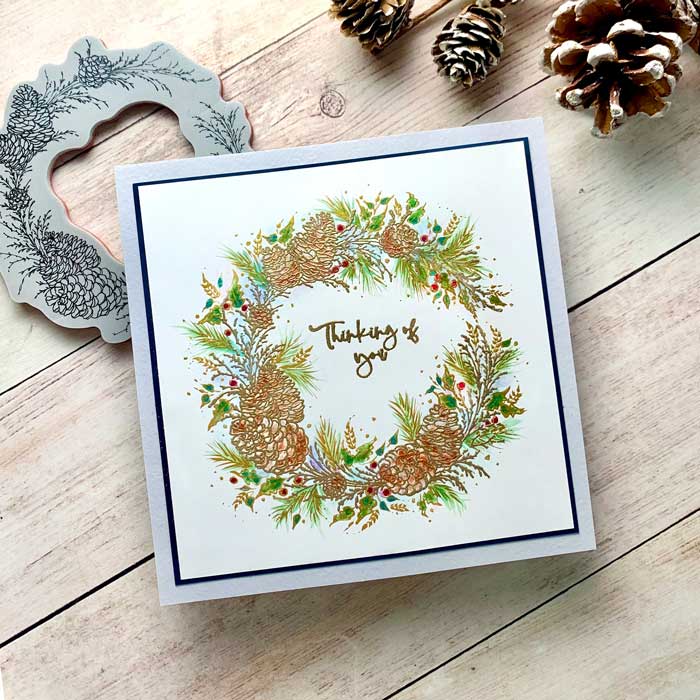 To finish, I mounted the wreath onto an Enchanted Evening cardstock panel, then onto the Luxe Grey card base.
I hope you will give this a try. If it seems a little daunted, just take it one step at a time. If I can do it, you can too! ♥
Goodies Used: