Hi Everyone,
We are jumping in again to share another project using the lovely Pop-up Florals and adding in the Pop-up Envelope. This post (and video) also features the coordinating Pop-Up Envelope that gives a very special way to surprise your recipient.  We hope you have a moment to take a look at the video below to see all the steps, tips, and tricks to make your own!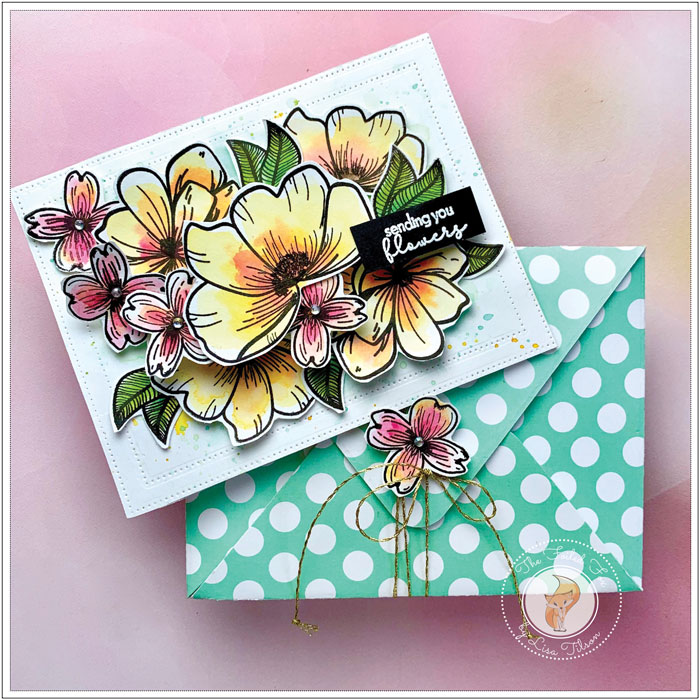 Here's the video:
The video includes all the steps so we won't bore you with them here but we are sharing a few images so you can get a closer look.
This pic shows you how popping up the flowers with the accordion-like cut-out creates more dimension. Even though all the stationary flowers are popped up with foam tape, you can see using the accordion-like extensions adds an additional depth.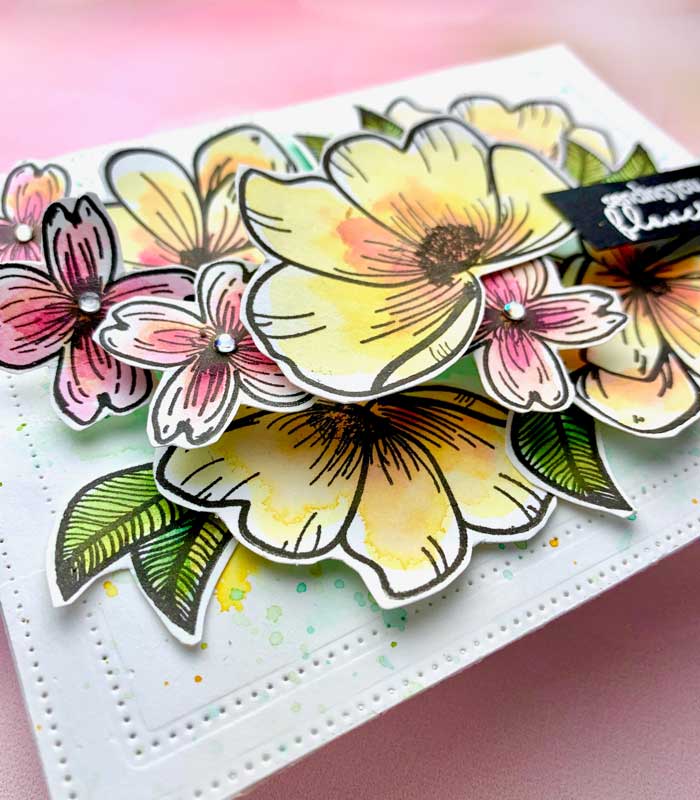 We even popped up the sentiment strip so that the extra 'POP' was carried throughout the card front.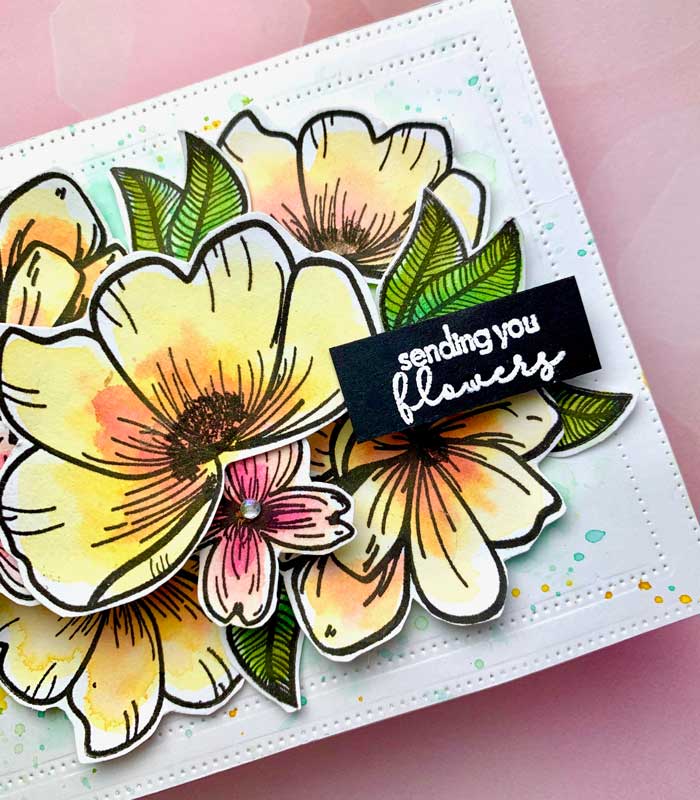 There is a perfect inside greeting from the new Inside Greetings: Bloom by Papertrey Ink – Ink to Paper.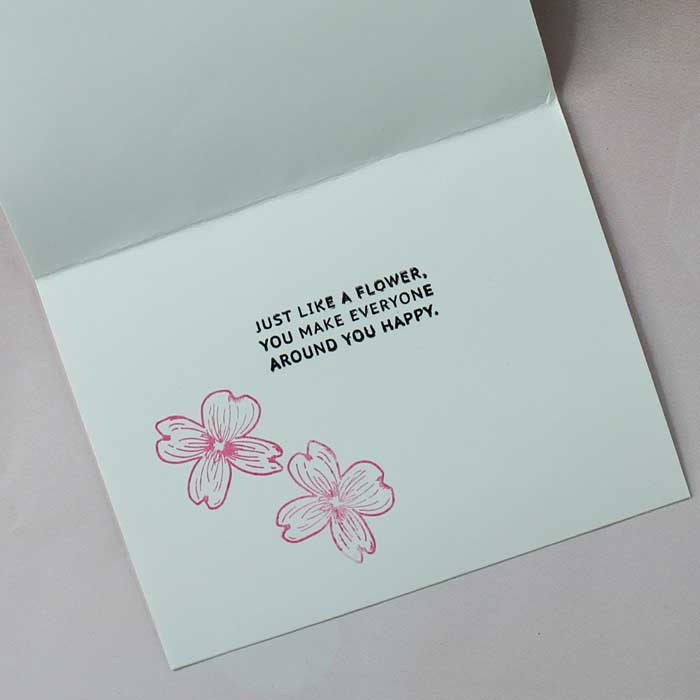 An envelope was created using the Pop-Up Envelope and a piece of Aqua Mist Bitty Big polka-dot paper, The card just nestles in so nicely into the envelope.
Below is a pic of the closed envelope. We created a unique closure by 'popping-up a flower on the envelope, then wrapped gold twine around and tied a bow. All the details are in the video.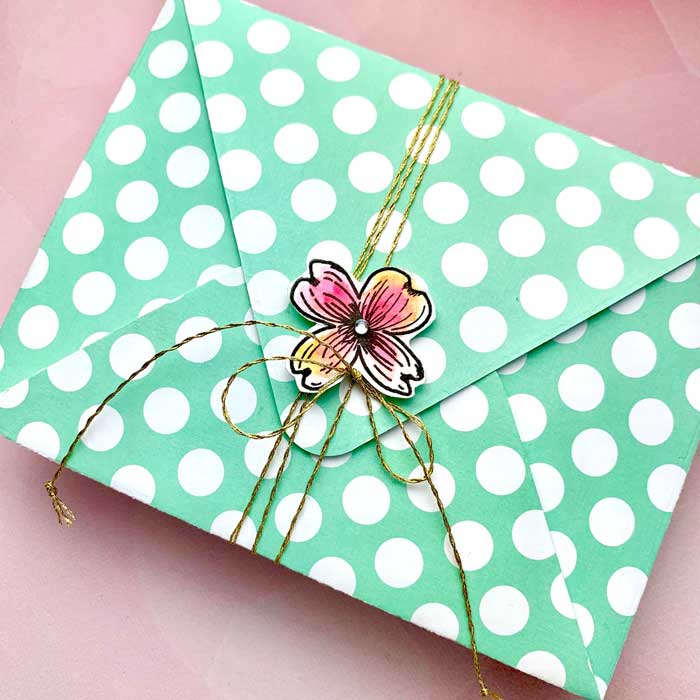 We hope you enjoyed this project and will give it a whirl! ♥
Goodies Used: