Hi Creative Friends,
I am sharing a little bit of sunshine with you today! To do this, my card design features the beautiful sunflower-filled floral stamp called Pure Sunshine by Penny Black.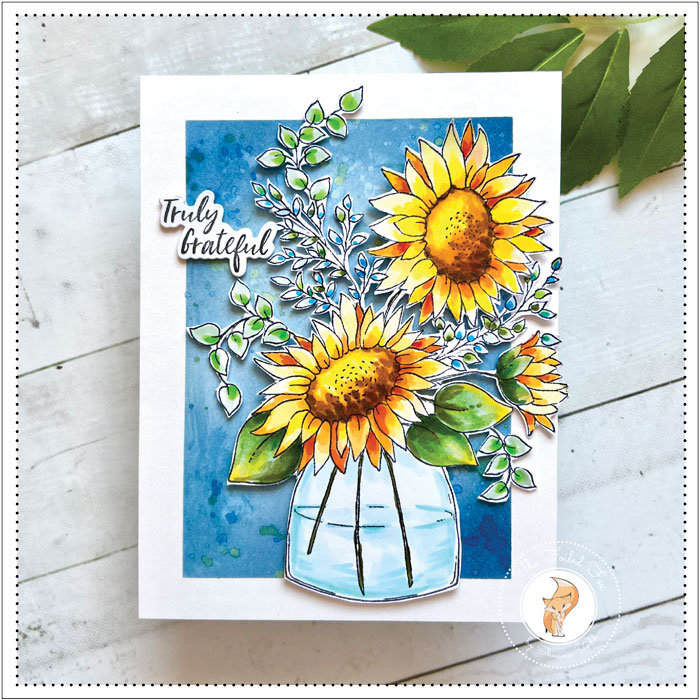 This card design starts out by creating the background. Using a piece of Bristol paper (for easy ink blending), I mounted it on my work surface using the Best Ever Craft Tape. I used my work surface so I could use the printed grid (a MISTI works well for this too if you don't have something else available with a grid). I positioned the tape so that I had a 1/2″ border all the way around.
With my Bristol. paper prepared, I started to ink blend. I used Broken China first, then added Prize Ribbon and Uncharted Mariner on the edges. When I had the saturation I wanted, I splattered Uncharted Mariner dots and a little Wild Honey on top, then set it aside to dry.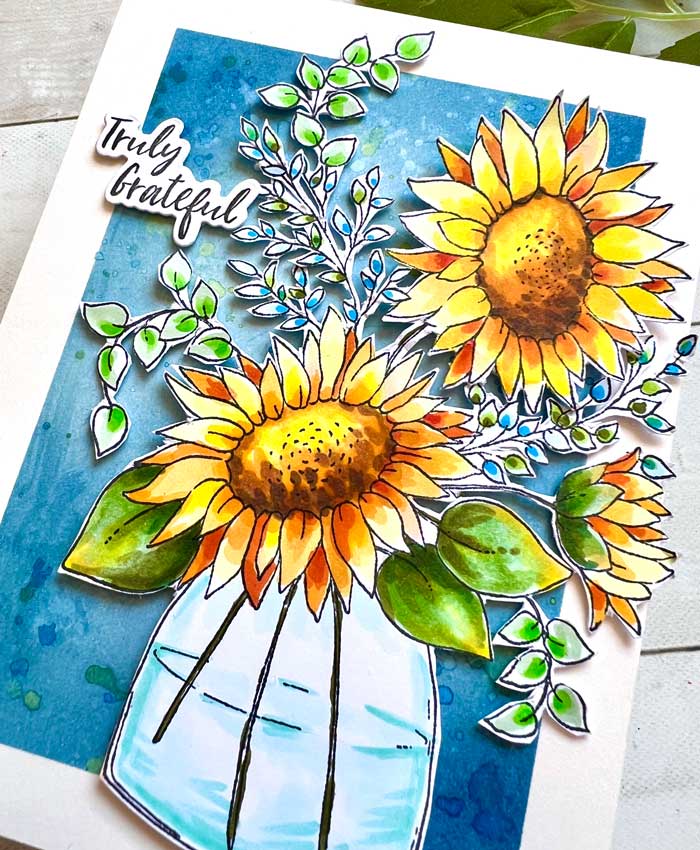 In the meantime, I stamped the flowers and vase onto a piece of Spectrum Noir paper using an alcohol-marker-friendly ink like Memento Tuxedo Black, then started coloring.
I used Copic markers for this. Here is a guide to the colors used:
Sunflowers: Y11, Y17, Y38, YR61,YR04, YR18,R27, YR24, E27, E79
Large Leaves: YG03, YG17, G28, Y08
Small Leaves: G000, G21, YG06
Blue Lead-Like flowers: B41, B05, G000. G99
Vase: BG000, BG10, BG32
When all the coloring was done, I took leave of my senses (haha!) and fussy cut out all the flowers and the vase. It wasn't hard, it just got a little tricky inside the small areas but if you have a small pair of sharp scissors, they are a lifesaver!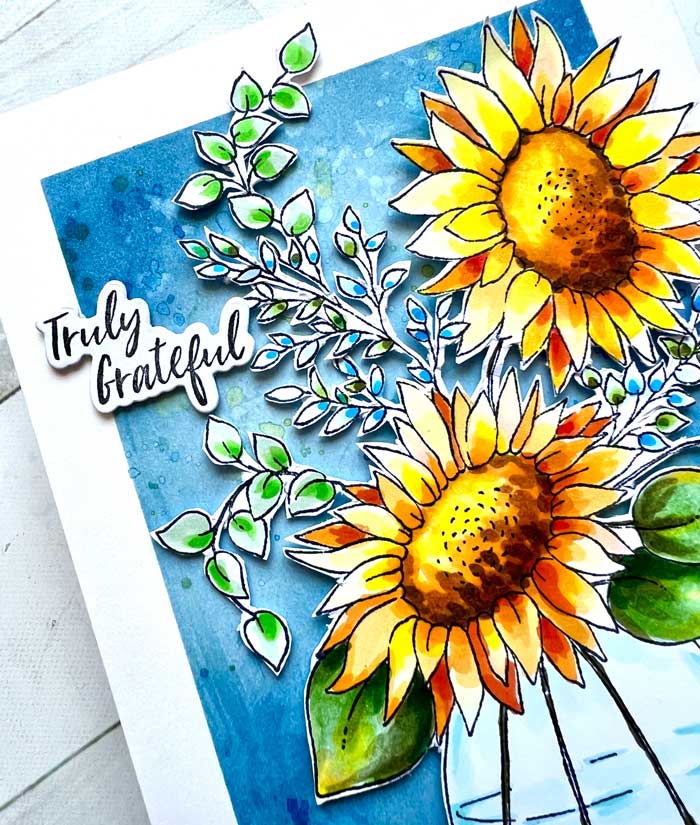 The coloring was done so it was time to peel off the tape to the background and reveal a beautiful white border. This panel was then mounted to a white card stock card base.
Next, I mounted the flowers to the front. I used a bunch of small foam squares on the back of the cut-out floral arrangement to make it happen.
The only thing left to do was to add my sentiment. I keep a supply of them so I picked one out that seemed to fit perfectly. It was from the Eucalyptus Elegance stamp and die set by Papertrey Ink. It was mounted to the front of the card.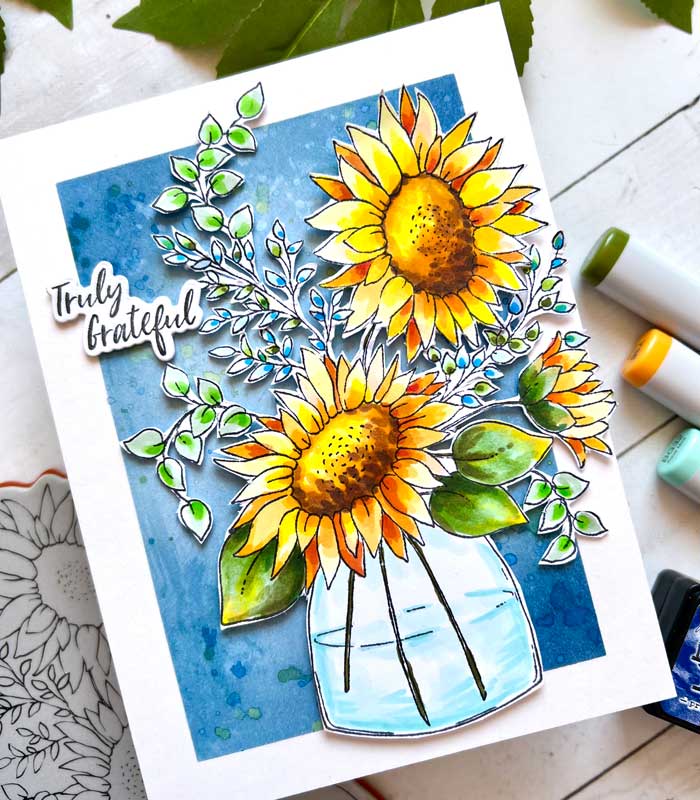 This completes my project for today. I hope you enjoyed it! I know I did. I especially liked the dark background against the bright yellow flowers. I think it gave the whole card a bit of flair… what do you think?
Goodies Used: