Hi Everyone,
Today we are featuring two exquisite card designs from Heather Telford. Heather has created some AMAZING Emboss Resist watercolor projects to celebrate our current card challenge, Simply Irresistible!
We hope these cards will inspire you to enter your own creation into our challenge.  It is easy to do, just let your imagination go wild with a emboss resist technique and click to enter… but hurry, you only have until June 30.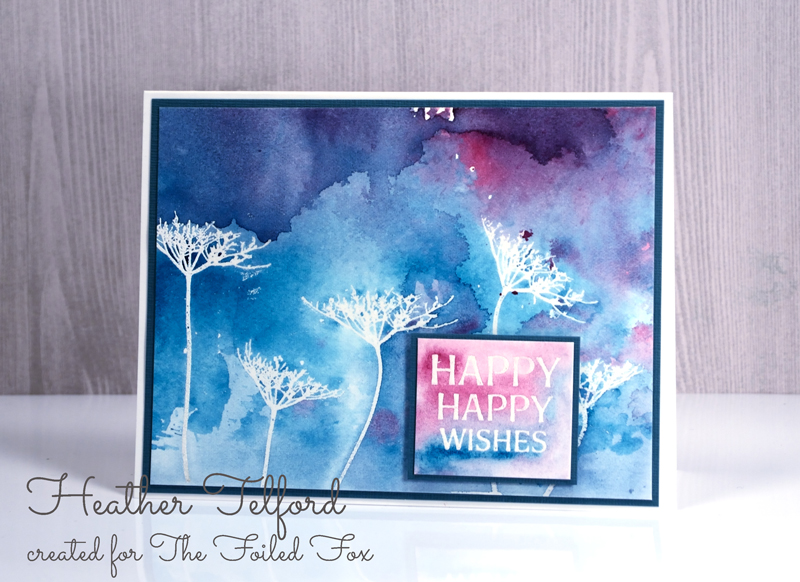 Hi again,
I am excited to share a couple more emboss resist projects with you today. I am enjoying watching challenge entries pop up on the link page for our Simply Irresistible challenge so I thought I would throw another medium into the mix. The emboss resist works with any medium that resists the shiny embossing so watercolor paints work really well. I used Kuretake Gansai Tambi watercolors for these two cards and kept everything pretty wet while applying the colour so the paint kept moving over the embossing and into the spaces within the flower heads.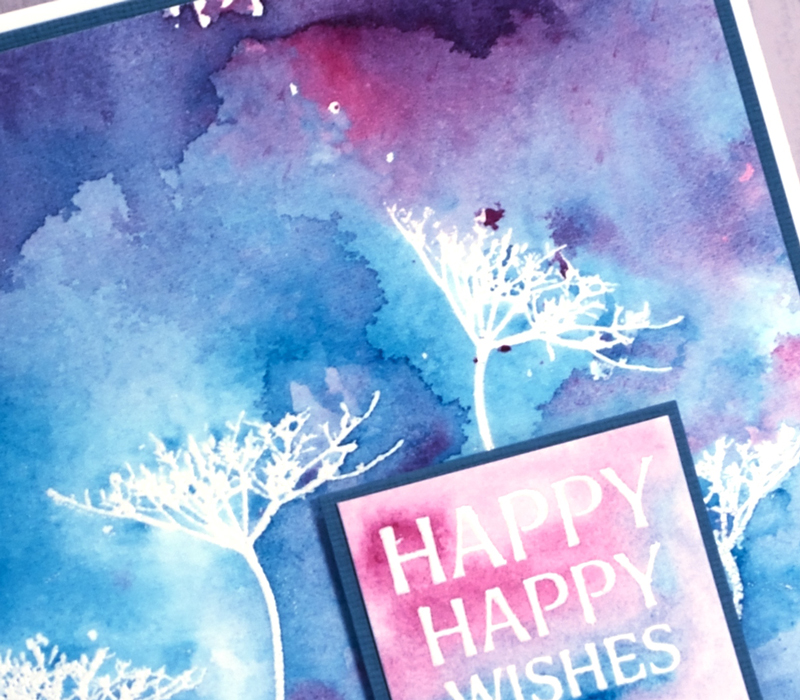 I began by embossing the Queen Anne's Lace flower stamps from the 'Flower Sparks' set on hot pressed watercolor paper. I like the way you can bend the stems of these flowers so they can wave in the breeze! I chose some blues and a green for one card and a pinky red along with blue for the other. I spritzed some water onto the panel then added paint and just played around with the colors letting them blend softly in some places and form hard edges in others.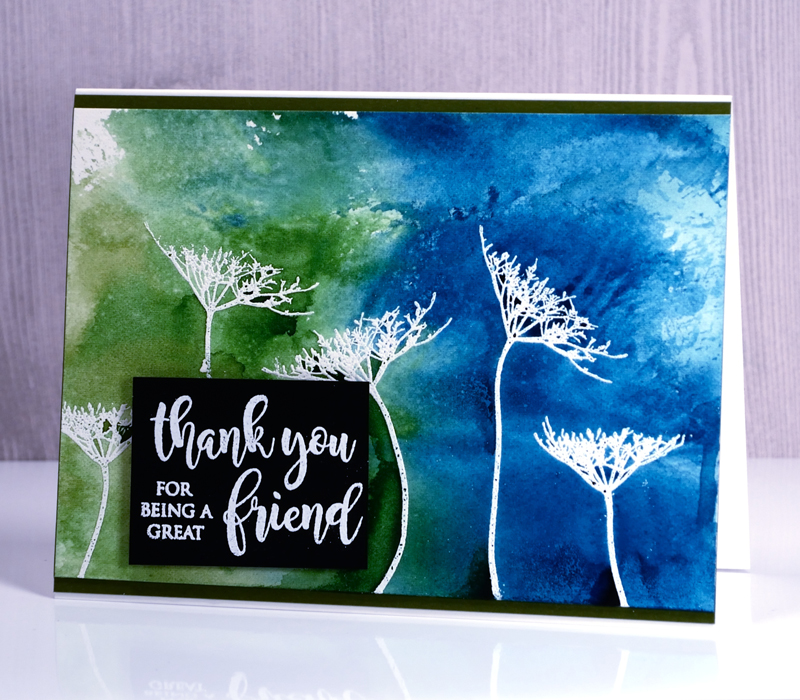 Once the panels dried I matted them with co-ordinating cardstock then embossed one sentiment on black for the blue/green card and on watercolor paper for the blue/pink card. I did some more emboss resist over the sentiment to make it coordinate perfectly with the background panel.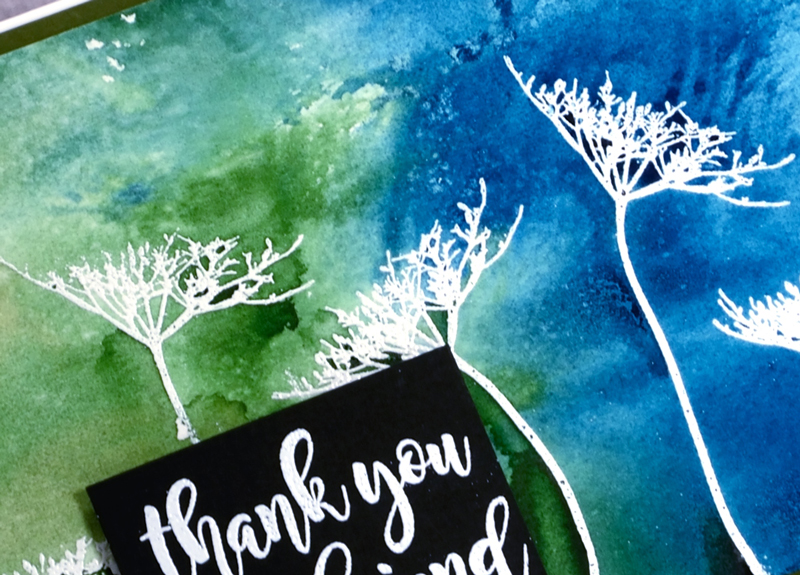 There is a growing collection of inspiration over on our challenge page, florals, patterns and handpainted backgrounds to name a few. I hope you will get involved; I love to see what you come up with. (and yes there are prizes!!)
(click image below to enter the challenge)


Supply List:
Penny
Black
Flower
Sparks
Stamp
Set

Penny
Black
Happy
Wishes
Stamp
Set

Kuretake
Gansai
Tambi
Watercolors

WOW!
Opaque
White
Embossing
Powder

Arches
Hot Press
Watercolor
Paper

Neenah
110lb.
Solar White
card stock
Whirlypop
Card stock
100 lb.

VersaMark
Watermark
Ink Pad

Licorice
Twist
Heavy
Black
Card Stock

Foam
Dimensional
Tape