Hi Creative Friends,
Did you see Tuesday's project? If you did then you know that we are loving all the new colors of ink and matching paper from Concord & 9th. Their colors are extra special and it has been a blast working with them. So much so that we couldn't put them down just yet so here is a new card design using the brand new Mod turnabout stamp and the Sweet Bee die set.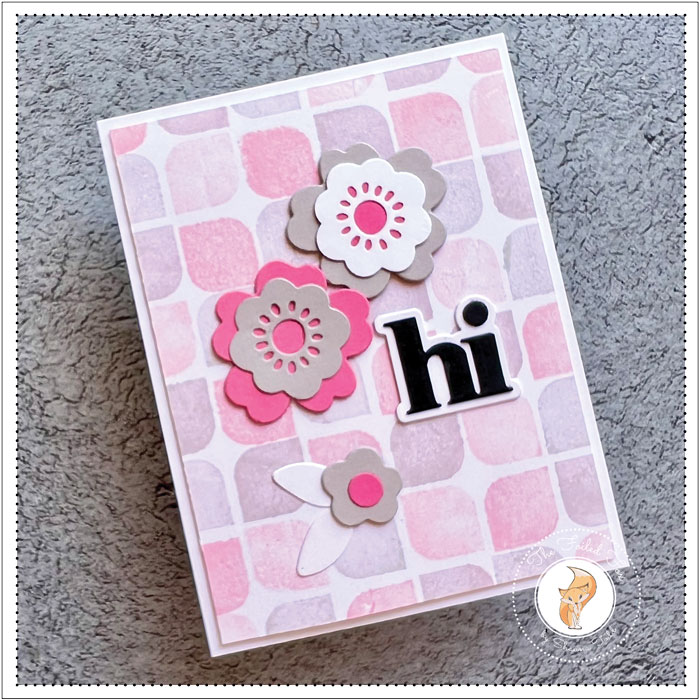 Have you ever used one of Concord & 9th's turnabout stamps? We started by creating the turnabout background and have a few helpful hints to have success, especially for a pattern like this one.
First of all, we always start with a 6″x6″ panel. In this case, we used a white card stock panel.
Next, we centered the acetate guide included in the stamp set in our positioner. then laid the stamp over the top, making sure it matches perfectly with the guide. We closed the door of the positioner so the stamp stuck to the door and was still in perfect position with the guide. Finally, we marked where the 6″ guide corners were with a pencil, then removed the guide and replaced it with our square card stock panel. The panel should fit perfectly and have perfect alignment. The panel is ready to stamp, just remember to rotate in the same direction (we prefer clockwise) and place it in the exact spot – the marked corner help with that.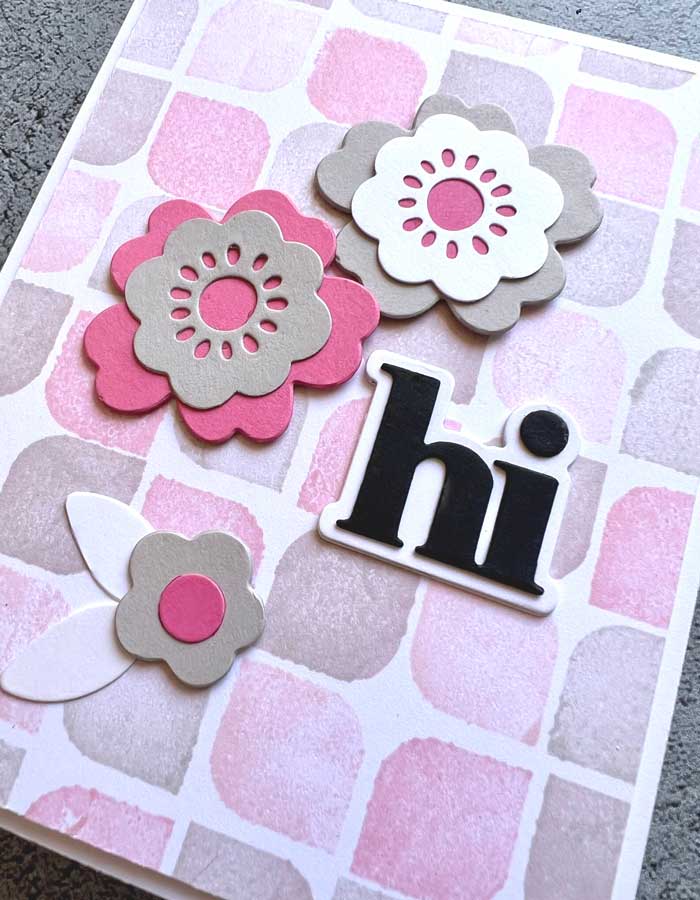 So, we first inked up the stamp using Ballet Slipper and stamped it. We did not stamp over it again as we wanted a lighter color of pink. Making sure we still had the corners marked where the paper should go, we rotated the paper one-quarter clockwise turn and inked and stamped using Pebble. We repeated these steps two more times using Pink Lemonade and Pebble again.
With the panel done, we trimmed it to a 4″ x 5.25″ panel, then set it aside while we made the flowers.
Using the Sweet Bee die set, we cut out a bunch of flower pieces. We used colors of matching cardstock from our Assorted Concord & 9th cardstock set (see supply list below). We mixed and matched flower die-cut pieces to get the right combos, then assembled a few flowers. We also cut out 'Hi" from the Just Say More die set.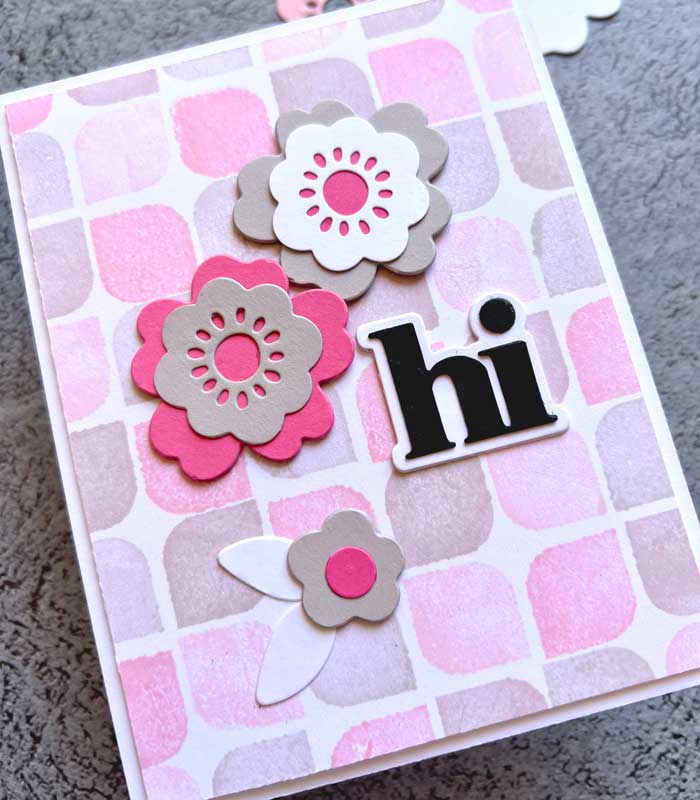 With an A2 white card stock card base in hand, we mounted the Mod background that we had backed with foam onto the card base front. Next, we attached the flowers with foam squares and mounted the "Hi" to finish the card.
And there we have it… a sweet card to send to our most Mod friend! ♥
Goodies Used: