Hi Creative Friends,
Penny Black has a new release filled with beautiful scenes and wintery elements, Here is a serene winter scene created by using a few new stamps, Woodsy and Quietude.
In one of my last blog posts, I shared a winter scene using the technique of water coloring using stamps and a few distress inks. I had a few requests to share how I created it so I have a video for you today.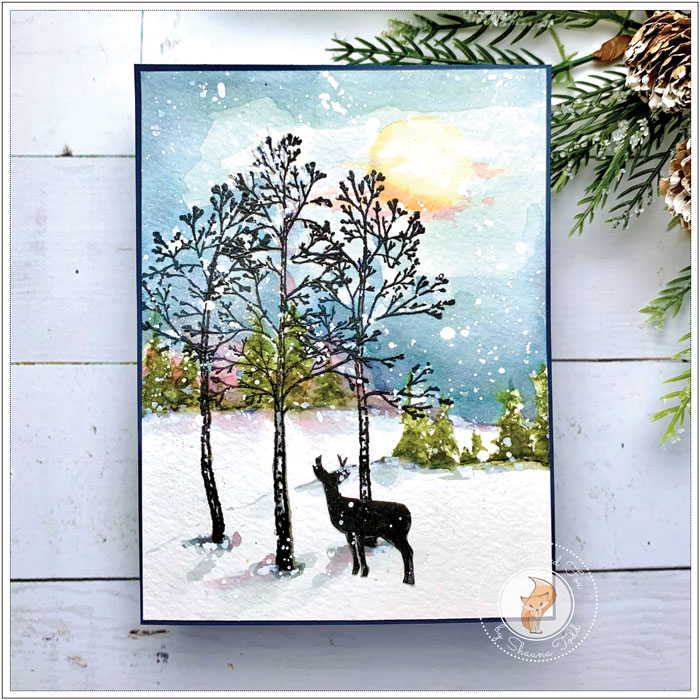 Anyway, rather than give you a dry write-up explaining the steps, the video gives you everything you need to create your own… so here ii is. I hope you have time to take a look – enjoy!
I have a few close-ups for you. Here you can see the regal deer in his winter landscape. I used watercolor paper and a few distress inks for my paint. Masking fluid and Dr. Ph. Martin Bleedproof ink were used to create the sun and snow.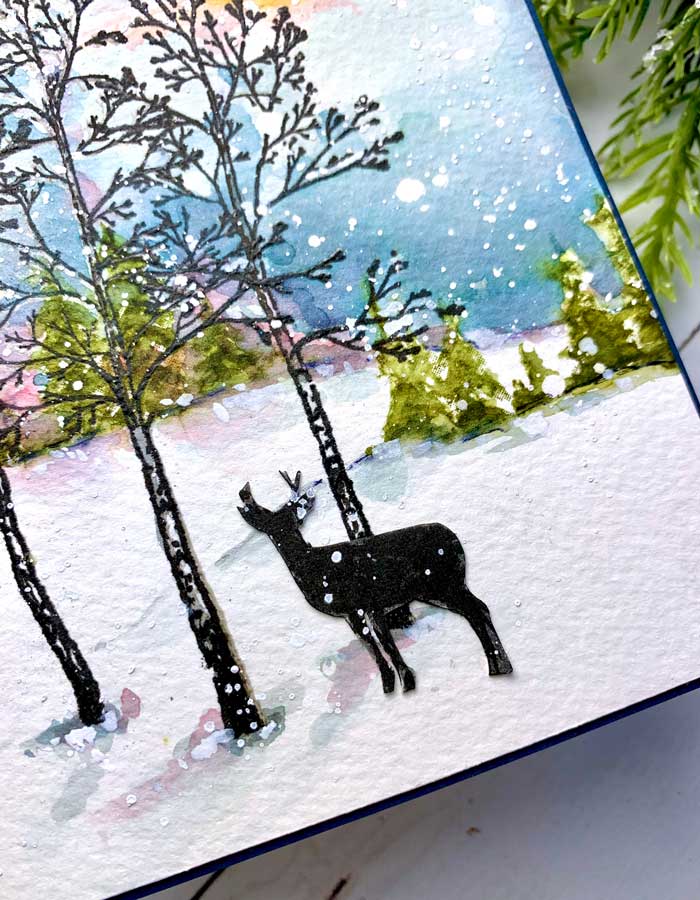 The deer is from another Penny Black stamp called Nature's Friends, or if you'd rather, you can use the die set. I have included both in the supply list. That way you can decide which you like best.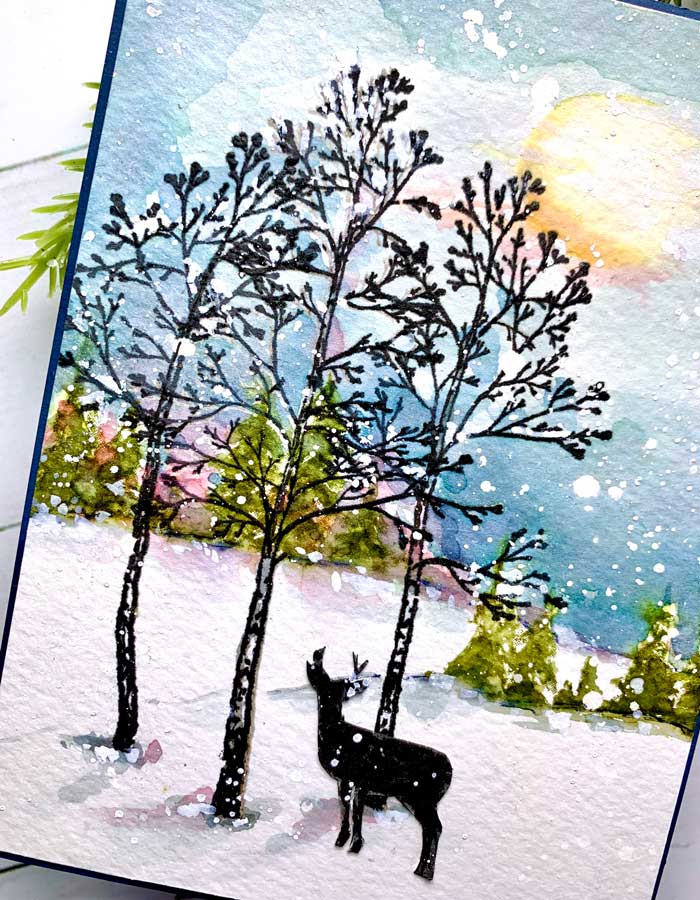 I love taking the time for scenes like these. The painting is so therapeutic and I love the results… I hope you do too! ♥
Goodies Used: