Hi Creative Friends,
We have lots to talk about today. First, we have a card design filled with beautiful flowers from the die set, Splendid, from Penny Black. We love how this card turned out, we hope you do too!
Second, you still have time to save 15% off all Penny Black stamps and dies – YAY!!. But don't delay, the sale ends at midnight tonight (pacific time), March 6. Use coupon code: 15PB323 at checkout!
Saving the best for last, we have a winner from last week's random drawing. Jan Castle is our lucky winner, so Jan, please check your email (spam folder if you cannot find it). To all of you, thank you so much for playing along. We will have another drawing soon, so stay tuned!!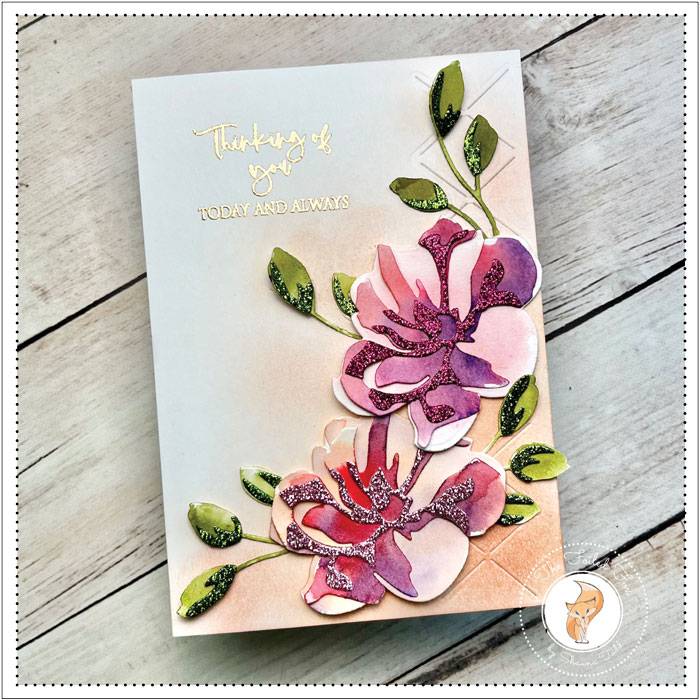 This card design starts with a 4.25″ x 6″ white cardstock card base when folded and a matching Bristol paper panel that was 4.25″ x 6″. With the Bristol paper in hand, we blended on a peachy-colored ink, Grapefruit, from Concord & 9th. We did not cover the whole panel with ink, instead added ink on the bottom and right side, with a light smattering toward the center. To finish the panel, a cross stitch pattern was embossed on the right side, then set aside.
Next, were the flowers. This wonderful die set has all the pieces to create a three-layered flower. The two main pieces of the flower were cut from hot-pressed watercolor, along with the main leaves. Two sets were cut.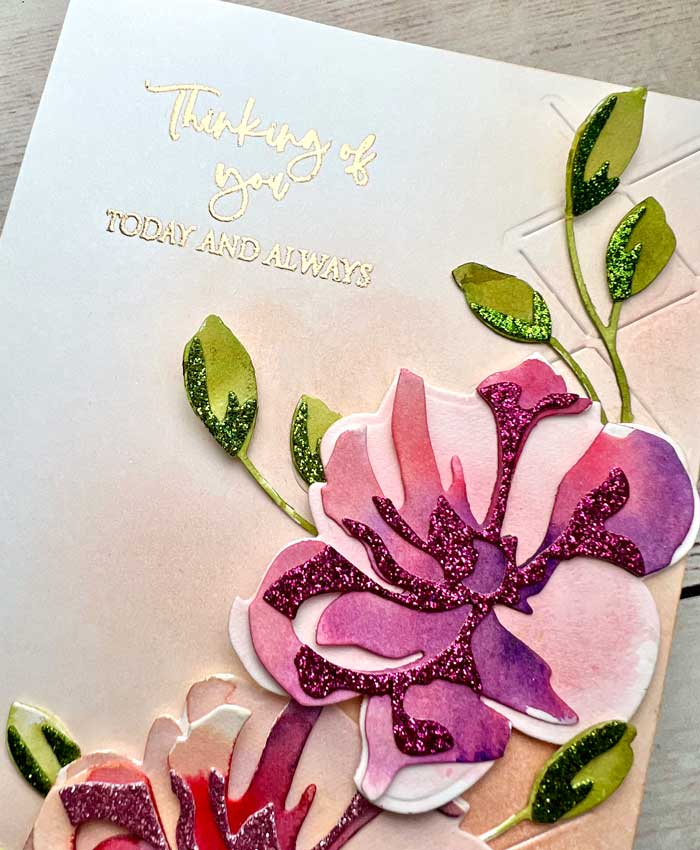 The top layer of the flowers and the leaves were cut from glitter paper from the Memory Box Glitzy glitter paper pack.
To color the watercolor paper pieces of the flowers and leaves, a tiny drop of Saltwater Taffy, Festive Berries, Villainous Potion, and Peeled Paint distress reinkers were dropped onto our work surface. Then, the flower pieces were moistened with water. A light layer of Saltwater Taffy with a touch of Festive Berries was used to color the large piece of one flower. The other large background piece of the second flower was colored with Saltwater Taffy and Dried Marigold mixed together.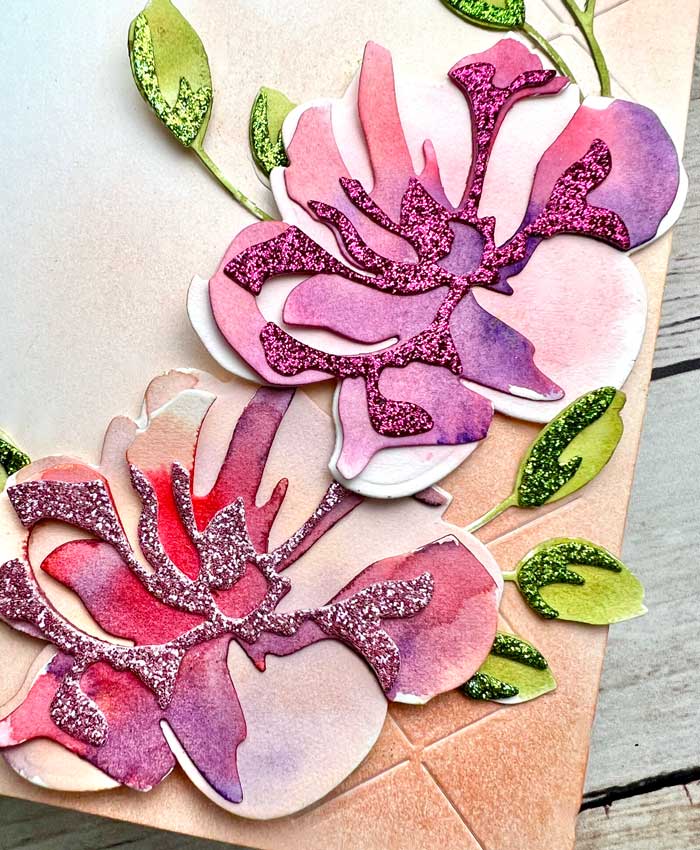 The next piece for the flowers was colored with a mixture of Villainous Potion, Festive Berries, and Saltwater Taffy. The leaves were colored with Peeled Paint.
When all was dry, the flower pieces were layered and glued, along with the accent glitter pieces for the leaves.
We arranged the flowers and leaves on our panel, then glued them in place. One of our favorite sentiments from the Penny Black Thinking of You stamp set was stamped with Versamark ink and heat embossed with copper embossing powder to complete the card.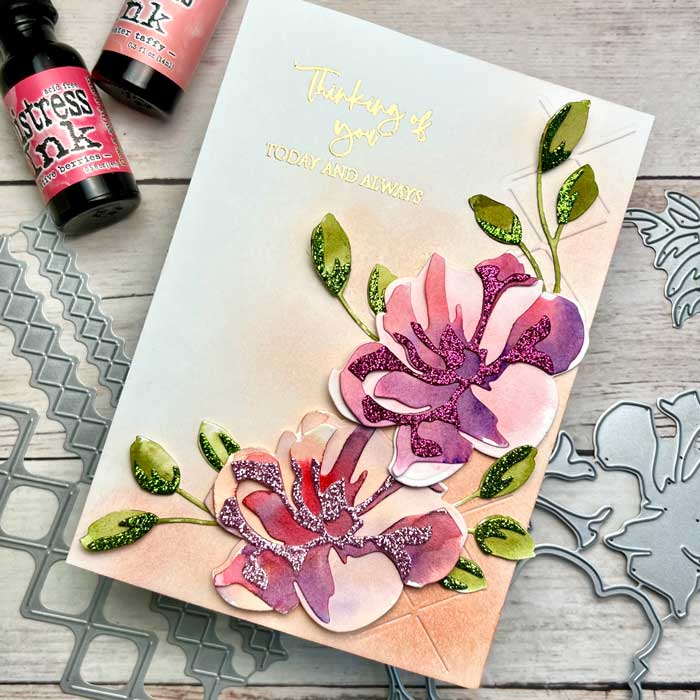 We hope you enjoyed our crafty adventure today… and we hope to see you next time. ♥
Goodies Used: