Hi Creative Friends,
Woohoo! Penny Black has a brand new release with so many gorgeous flower stamps and dies to choose from. I can't wait to try them all but for now, I am starting with the beautiful Splendid die set.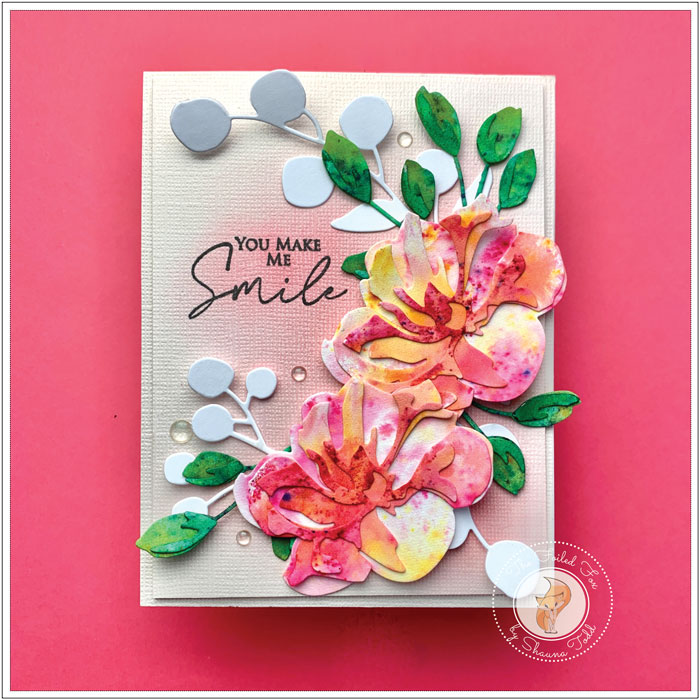 I started out with a piece of hot press watercolor paper and cut out two sets of flowers and leaves using the Splendid die set. I used Brusho dry crystal paints to color all the flowers and leaves. Brusho paints are wonderful. All you have to do is spritz all the different cut-out pieces with water, then sprinkle on color and the Brusho paints start to work their magic.
So, to color the flowers and leaves, I started with the largest flower piece and very lightly sprinkled on Alizarin Crimson and a touch of yellow, then spritzed again. This activated the paint even more. I dabbed off any excess paint, making sure this layer was lightly colored. Next, using the same two colors and the same technique, I increased the intensity of the color with each flower layer. The unpredictability of the Brusho paints creates beautiful, vibrant flowers with a mottled look.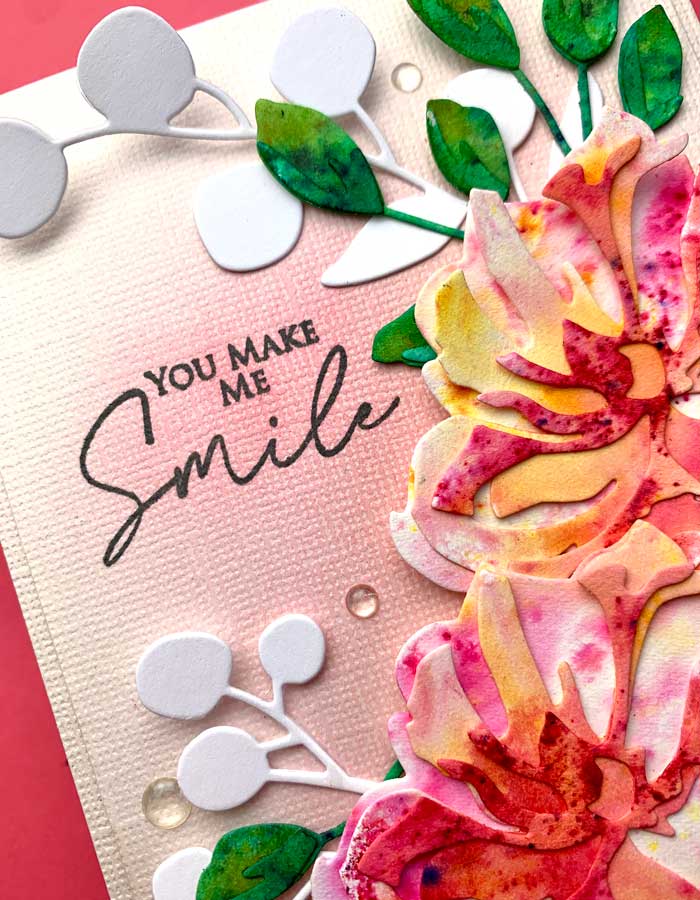 While the flower parts were drying, I moved on to the leaves. There are two parts to each leaf. I used exactly the same technique as before by spritzing the main part of the leaves with water, then sprinkling with green Brusho paint and a touch of yellow at the ends. The small top layer piece of the leaves was colored a darker green. I even added a tiny bit of black to darken the green slightly. When done, I let all the pieces dry.
Meanwhile, I created a white cardstock card base and a top panel from Vanilla Mono cardstock. By the way, don't let the Vanilla title fool you. This paper is actually a very light pink with a textured finish.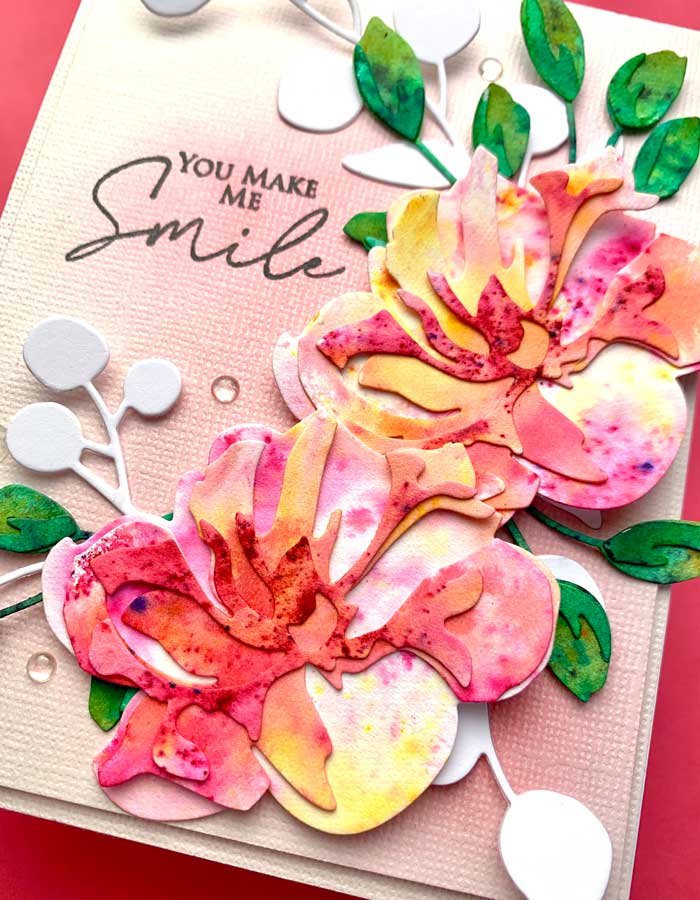 I mounted the Vanilla card stock panel on the front of the card base. I also cut a slightly smaller panel of the same cardstock, backed it with a foam layer, then added it to the top.
Using Worn Lipstick distress ink, I blended some ink to the top panel, then arranged the assembled flowers and leaves to the top. I also cut some berry sprigs from white cardstock using the Penny Black Berry Sprig die, then tucked them in here and there.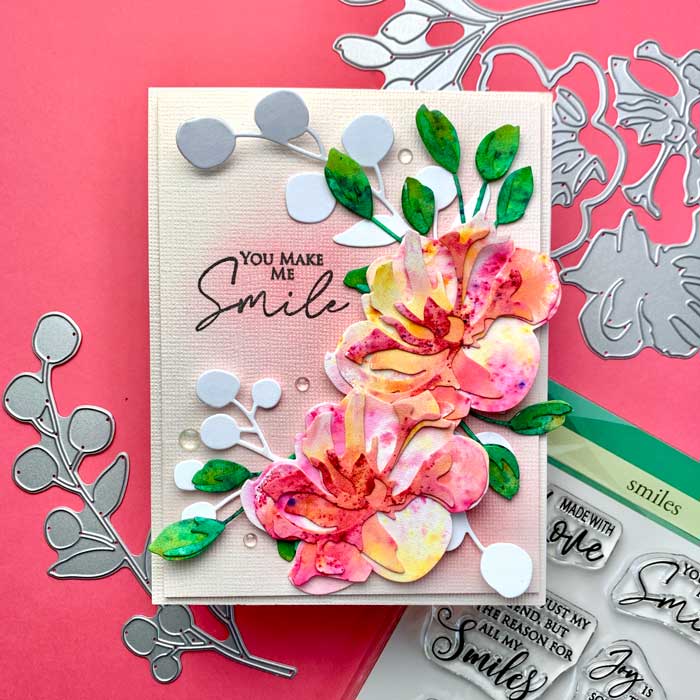 To finish, I stamped one of the sentiments from the Penny Black Smiles stamp set using Weathervane gray ink. and added a few clear droplets. and there we have it, all done! ♥
Goodies Used: