Hi there,
We are over the moon today. We are so happy to welcome back Zinia of the Ziniaredo (former Abstract Inspiration) blog. She is sharing a video that shows step-by-step how to make an awesome stargazing scene. So, take a glimpse of the video below, then get ready to create your own stargazing scene in your art journal or create a cool card… or whatever strikes your fancy! Let your imagination run wild!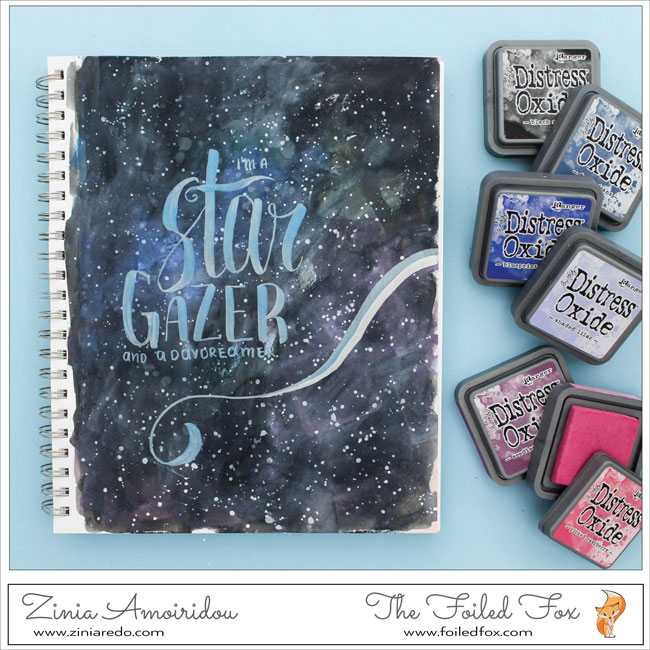 Galaxies and night skies are still a huge trend so today I decided to share with you my favorite technique of achieving that look. Don't worry in addition to being very enjoyable, this process is extremely simple and easy.
All you need are a few bright colors of Distress Oxide ink pads and Black Soot. It's best to work on paper that will allow your ink to blend when you add water. If your paper is too absorbent, you might want to consider a very thin layer of gesso or light paste to give it some ground.
First, you want to scribble different colors of Distress Oxides onto your page. Make sure to use colors that mix nicely together without getting muddy cause we want to keep the vibrancy. At this stage, you don't need to be careful with your moves. I just like to smoosh the ink pad right on my page and creating rough strokes.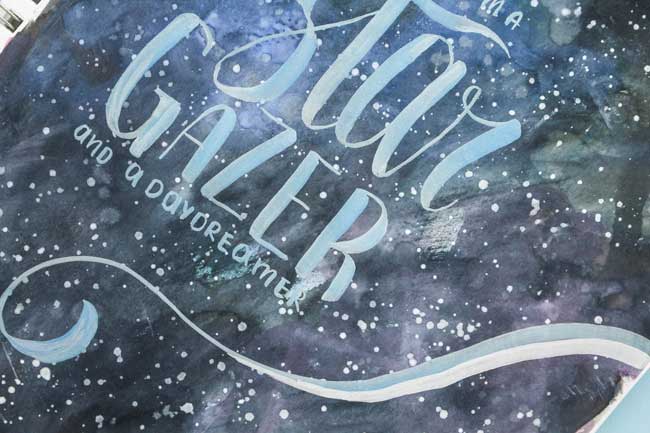 Once there's a little bit of color all around the page, you want to add some water and help the colors blend and spread. Again you don't need to be too careful and precise. This is just our first layer and most of it will be covered. Don't worry too much about any imperfections.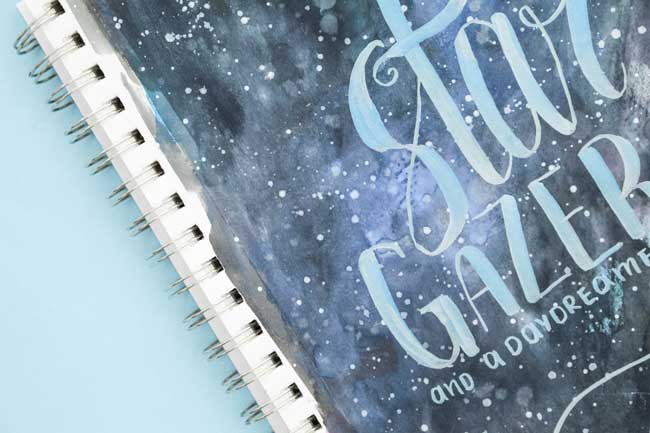 Let that first layer dry and then do the exact same thing using a layer of Black Soot. Most of our colorful background will be covered but it will help add a distant vibrancy to our dark sky.
To make our sky/galaxy more interesting we can add additional dabs of color and blend it out to create fun shapes.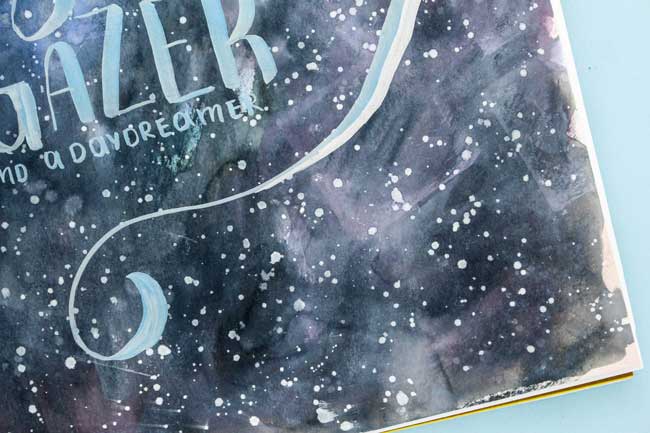 Once we are happy with the result, it's time to add stars. You can go in and add the stars one by one with a gel pen but I prefer a completely random and organic look so I just splatter around some white ink spray.
Now you can do anything you want with your beautiful galaxy background. You can keep it as is, cut it into collage pieces, add more layers and build a scene, the sky is the limit.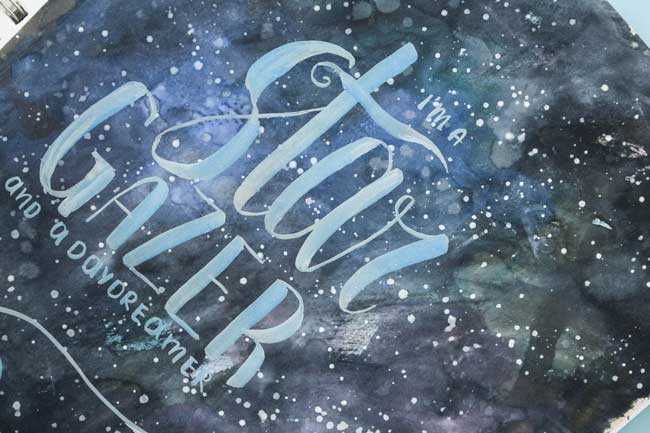 I decided to use mine for a quote so I grabbed some metallic calligraphy markers and finished off my page.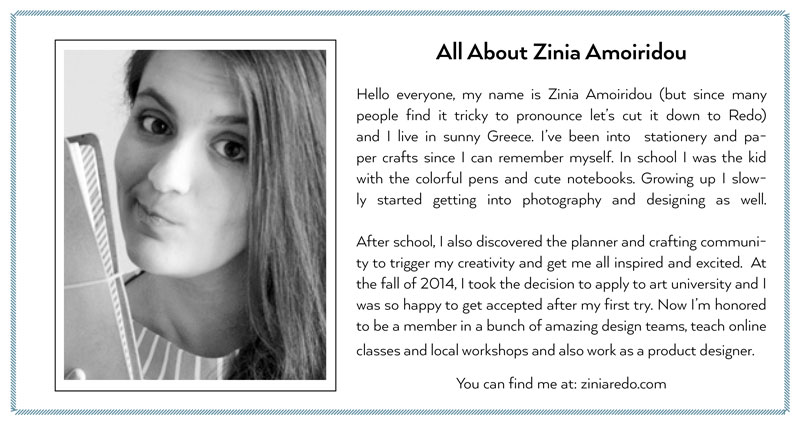 Goodies Used: